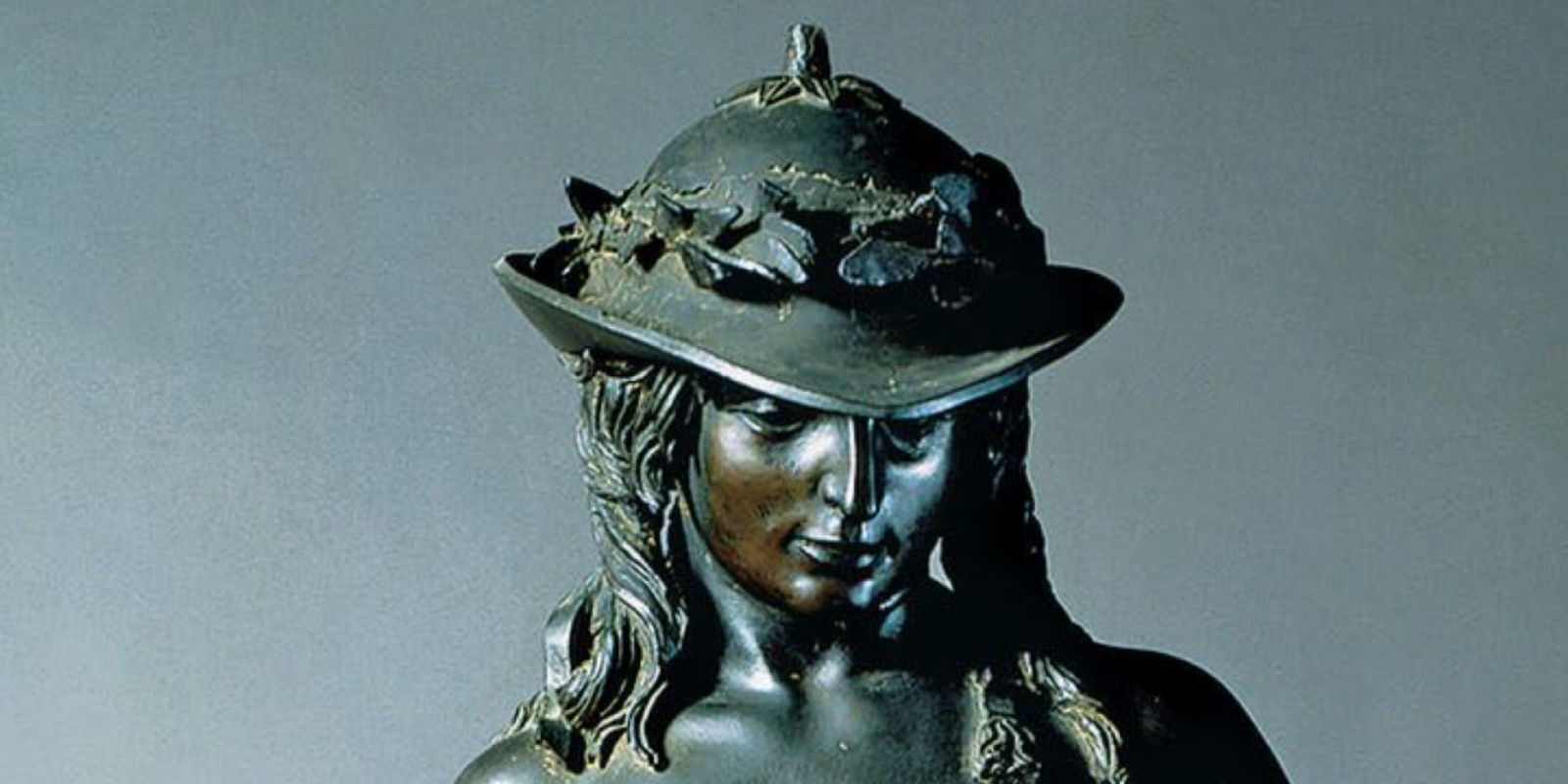 directions_walkTours
info
Important information:
The deals are subject to extraordinary measures adopted by the Italian Government to contain the Covid-19 epidemic. Please contact the operator for more information. For further information on the situation in Tuscany Stay updated
here
An LGBTQ+ tour of the Bargello Museum
Discover the artworks of the LGBTQ+ Renaissance cherished in one of the best Tuscan museums, from Michelangelo to Donatello, Benvenuto Cellini, Giambologna and Brunelleschi
The Bargello National Museum, inaugurated in 1865, was the first museum to open after Italy's unification. Located in the 13th century Florence People's Palace, it features the richest collection of sculptures and decorative art from the Middle Ages to the Renaissance. Together with the amazing works by Michelangelo, Donatello, Cellini, Giambologna and Brunelleschi, you will find coins, oriental pieces, pottery, ivory objects, frescoes and so much more. We will tell you the Queerstory of the Bargello artworks and the history of craftsmanship behind them.
You will explore the Bargello from an LGBTQ+ perspective while learning the fascinating history of the museum. You will have the chance to find out the controversial mythology and blatant homoeroticism of Benvenuto Cellini, one of the disruptive queer artists of the Renaissance. You will admire the androgynous Young Bacchus, sculpted by Michelangelo and the celebrated bronze David by Donatello, which is considered as the manifesto of Renaissance queerness. You'll even see a gender-fluid Leonardo da Vinci… in drag!
There's more. The Bargello is rich in history but also totally off the beaten paths. So, you'll be able to take your time and watch the works without having to elbow your way through the next exhibit… We guarantee that this virtually unknown museum will leave you speechless!
Notes:
Meeting place: San Firenze square (tour meeting point may change depending on ticket availability)
Type: Museum tour
Duration: about 2 hours
Fees: € 40,00 per person (free for children under 12), ticket to the museum and whispering systems included
If you need a private tour, please use the contact form
When
From 01 June 2021 to 30 September 2021
Prices include
Guided tour
Ticket to the museum
Whispering systems
Plan
What we will do together
We'll tour the flamboyant halls of the museum with a queer eye
You will see unique 15th century Renaissance sculptures by Donatello, Verrocchio, Brunelleschi, Ghiberti and many others
You'll learn shocking stories of love, revenge, sex and sin…
You'll see the oldest portrait of Dante Alighieri and an erotic… fountain!
Cancellation
and no-show policies