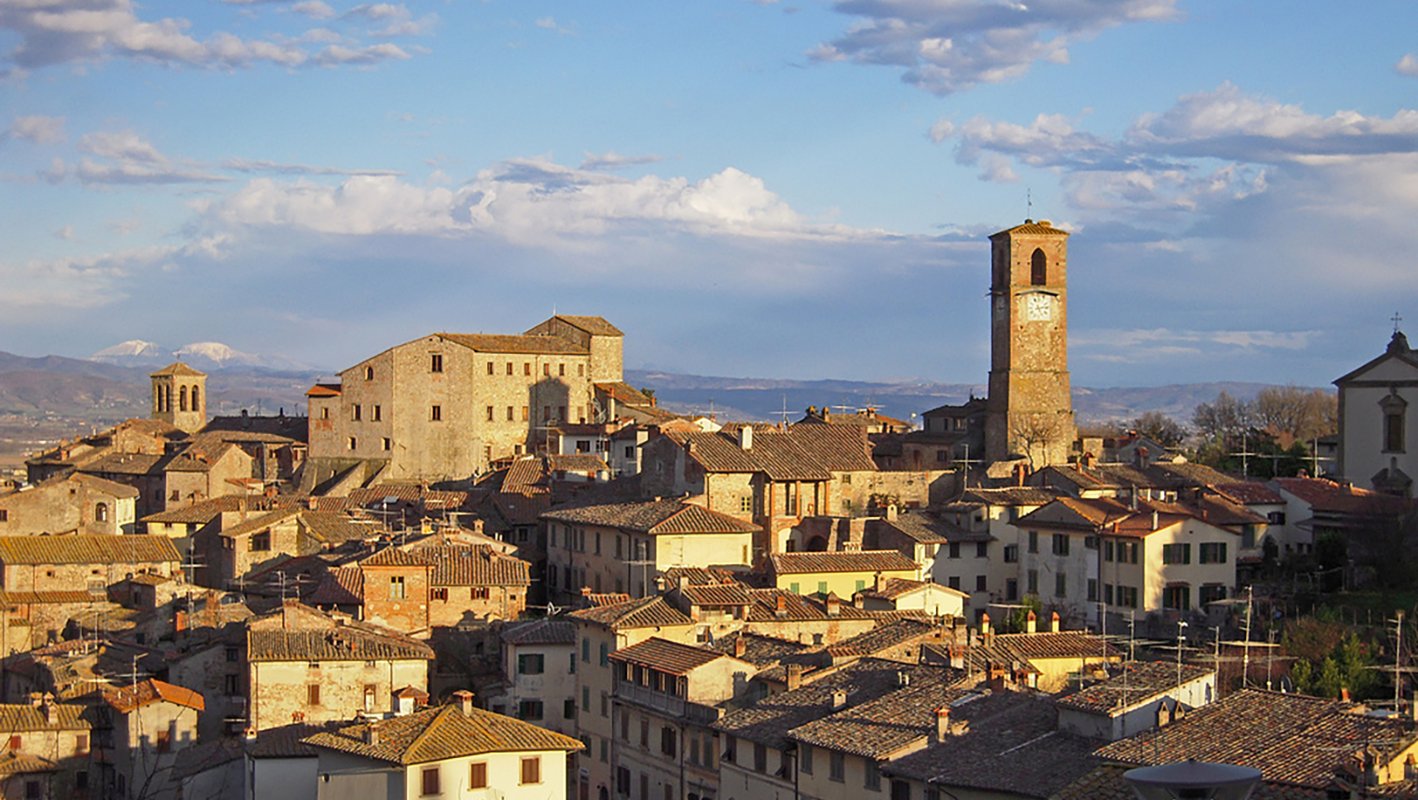 Photo ©
Circolo degli Esploratori
directions_walkTours
A walk with Leonardo
An easy walk from Anghiari to Sansepolcro along the route of the Battle of Leonardo
A walking excursion that starts from the old town of Anghiari, with a must-do guided tour of the Museo della Battaglia, to learn about the historical and artistic event of the famous lost work of Leonardo Da Vinci.
The route is easy, about 8 km of plain and descent, without thoughts, imagining the cries of the fighters of one of the most famous battles for the strategy and for the mysteries that surround it. There is still much debate today about the real extent of the battle: it was a bloody massacre as in Leonardo's masterpiece, or, as Niccolò Machiavelli reported in one of his chronicles, "there was only one dead, who accidentally fell off his horse "?
We leave the walls of Anghiari through Porta S. Angelo, walking along the small road under the imposing fortifications of the historic center and we meet the Majesty of Victory, the precise place where the Florentine-led league defeated the Milanese of Filippo Maria Visconti, on June 29, 1440.
Walking across the plain of the battle, along white roads that twist and turn through the Valtiberina countryside, we find traces of the Roman land division, an ancient mill along the Reglia, the ditch that was so important for the outcome of the battle. We then proceed towards Sansepolcro, the starting point for the Milanese soldiers, along the Tiber river, which in that point is clean and almost torrential. We cross it with an easy and refreshing ford and reach the historic center of Sansepolcro, the birthplace of Piero della Francesca, which houses a small treasure in the Museo della Vetrata: the copy, in painted glass, of Leonardo's Last Supper, of the same size as the original fresco, made between 1937 and 1942 by Rosa and Cecilia Caselli. There we will have the opportunity to see the artist Antonella Farsetti at work in the artistic processing of glass.
When
Saturday 03 august 2019
start 09:00 end 13:00
Saturday 07 september 2019
start 09:00 end 13:00
Saturday 05 october 2019
start 09:00 end 13:00
Saturday 02 november 2019
start 09:00 end 13:00
Booking info
Write an email to info@circoloesploratori.it

See more on the organization's website
keyboard_backspace
Guided tour of the "Museo della Battaglia e di Anghiari"
Environmental guide service along the excursion
Guided tour of the "Museo della Vetrata" in Sansepolcro
Shuttle to return to Anghiari
Piazza Baldaccio, Anghiari
Departure: 9.00 am from Piazza Baldaccio, under the statue of Garibaldi. The end of the experience is scheduled for 1.00 pm in Sansepolcro.
At 1.00 pm and 4.00 pm: shuttle to return to Anghiari

Circolo degli Esploratori
P.IVA: 01653940518
via dei servi, 25
sansepolcro
0575750000