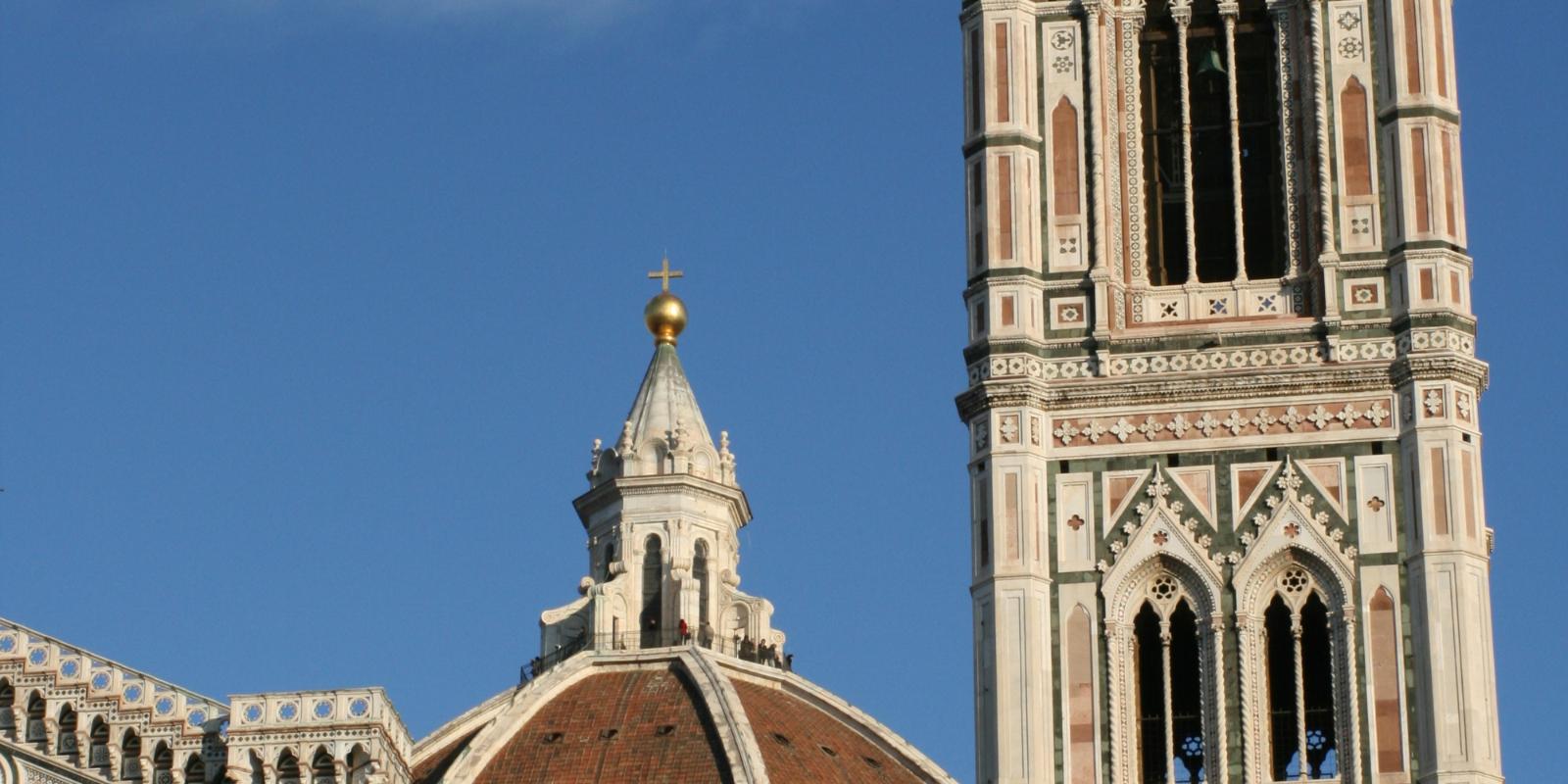 directions_walkTours
A day tour in Florence
The unmissable spots and the hidden treasures of Florence for a first discovering
Words and photos are wasted when we talk about Florence. How can we summarise all the wonderful places in this city? You need to come to Florence, wander through her streets, discover her most famous piazzas seen a thousand times in photographs, but especially to discover the Florence that is less known and more human, the Florence that speaks directly to the heart.
The Uffizi Gallery, the Ponte Vecchio, San Miniato al Monte, Ghirlandaio or Fra Angelico - they are there for all and it's hard to know where to begin. During the Renaissance, all the courts of Europe regarded Florence as the centre of the world where the most brilliant, modern ideas in every sector came from.
The price indicated is for all the parties and for 2 x 2 hours: 2 hrs in the morning and 2 hrs in the afternoon. But we can extend it to 2 x 3 hours if you would like. Like we can have an only half day tour if you prefer.
If you want to include a monument to visit inside, we must talk about it as for some museums there is an advanced booking to do, to prevent the long lines outside. Everything must be customised and tailored made. Don't hesitate to build with me your perfect day in Florence!
When
From 09 May 2020 to 31 December 2020
Prices include
2, 3, 4 or 6 hours of guided tour in Florence
1 ice cream per person
Up to 10 pax
Supplemental charges
Drink, food, tips, museum entrances.
Meeting point
In the city center or at your accommodation if it is located in the city center
Plan
We can begin our tour where it is the best for you: from your accommodation in the city center, from the railway station, from Piazzale Michelangelo, the panoramic terrace of Florence, and we will go down to the river Arno and the historical center, visiting: Ponte Vecchio (oldest bridge in Florence), Lordship square, cathedral square, the medieval district with the towers and Palazzo Strozzi, a renaissance palace with a really antic "wine bar". In the afternoon if you wish we can add a special monument/place to this list, as the original David statue of Michelangelo for example or the Uffizi gallery, a church... otherwise we will proceed with the visit of Santa Maria square and the antic pharmacy, the San Lorenzo district with the food market and the Santa Croce square, the place of all the public events since ever. At the end of this tour, you will be so glad to taste a lovely hand made ice cream!
Cancellation and no-show policies
From 4 weeks up to 2 weeks before the visit , 50% of the fixed price is due. After 2 weeks , the total amount of the visit is due.
Read the cancellation policies
Organization
Karine Laborde
Vicolo della pineta, 14
Pontedera