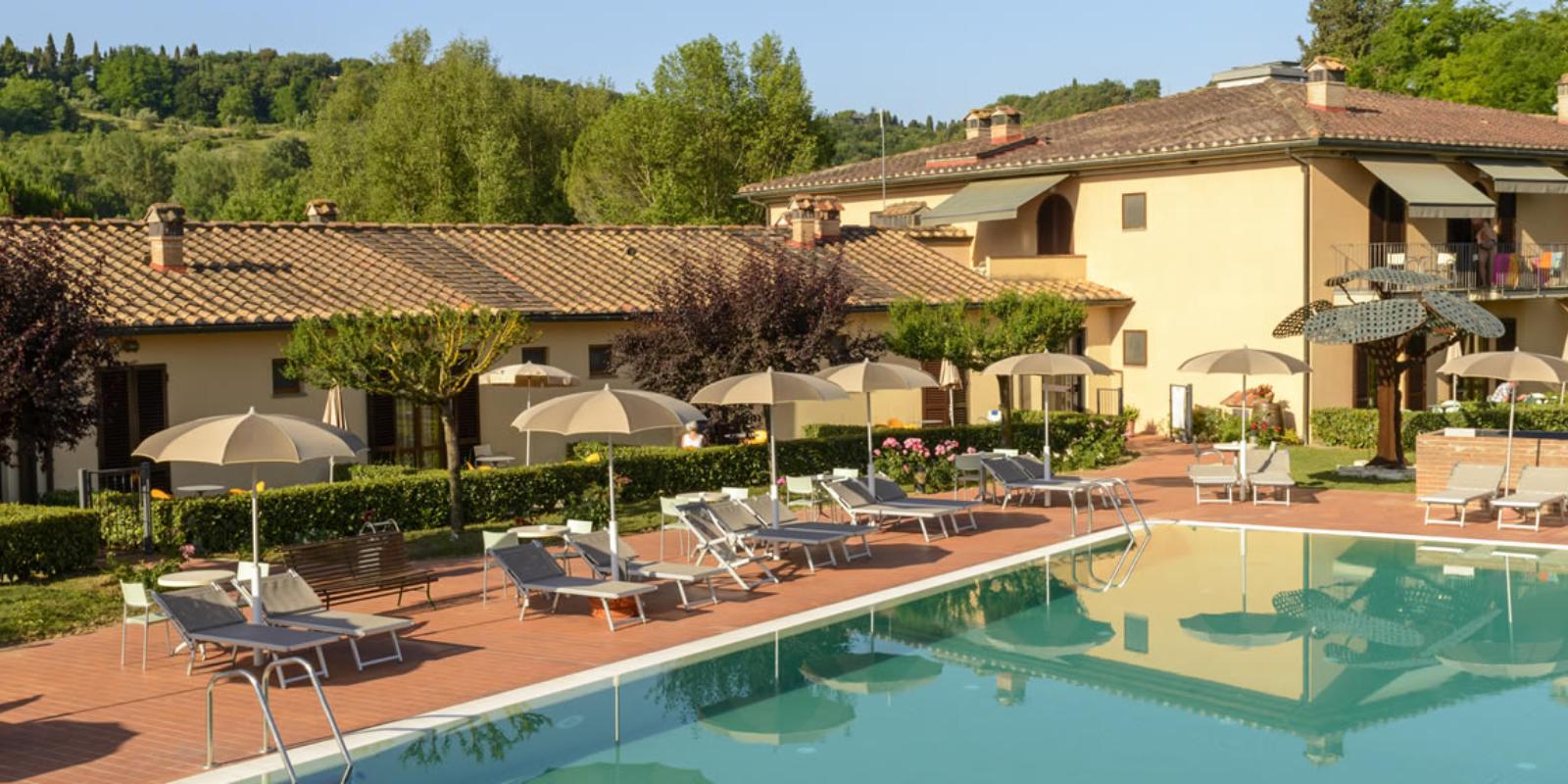 This deal has expired
hotelShort break (1-4 days)
4 nights of relaxation in San Gimignano
Book your stay in San Gimignano: 2 swimming pools, a good restaurant and much to discover... if you feel like it!
The hotel area is surrounded by a park with two swimming pools and by vineyards and olive trees of the estate where we produce our wine, olive oil and typical products that can be integrated into the hotel restaurant.
Our Da Pode restaurant is known and frequented often, even by those who live in the area, for the quality of our products (such as homemade pasta, or chosen from nearby suppliers) and for traditional and tasty cuisine.
We welcome our guests with great pleasure, and we want to make them feel at home, without being intrusive: working together for many years, harmony has been created between us of the staff and it is nice to hear that many have confirmed that this is also perceived in the service that we give.
From tastings, to guided excursions between parish churches and Tuscan canyons, or a Vespa tour through the Tuscan hills: we can help you organize or simply provide you with the names of trusted people to do these or other activities.

SARS-COV-2 (Coronavirus)
Social distancing, sanitation standards and any further provision of the Tuscany region regarding SARS-COV-2 and COVID-19 prevention will be guaranteed.
NOTE:
Price per room

We accept dogs, cats and other pets

We have gluten-free versions of almost all the dishes on the menu and also offerings for the breakfast buffet
When
From 20 July 2020 to 31 August 2020
Accomodation
Double Room with breakfast
Prices include
2 swimming pools
Gym
Breakfast buffet
Pet-friendly: we accept dogs, cats and other pets.
Wi-Fi connection
Free shuttle to San Gimignano city centre
NOTE:
Anything that is not expressly mentioned in this section is to be considered excluded from the indicated price.
Supplemental charges
Recharging of electrical machines
Activities and experiences outside the hotel
Cancellation and no-show policies
Organization
Hotel Sovestro
P.IVA: IT00759840523
Loc. Sovestro, 63
San Gimignano