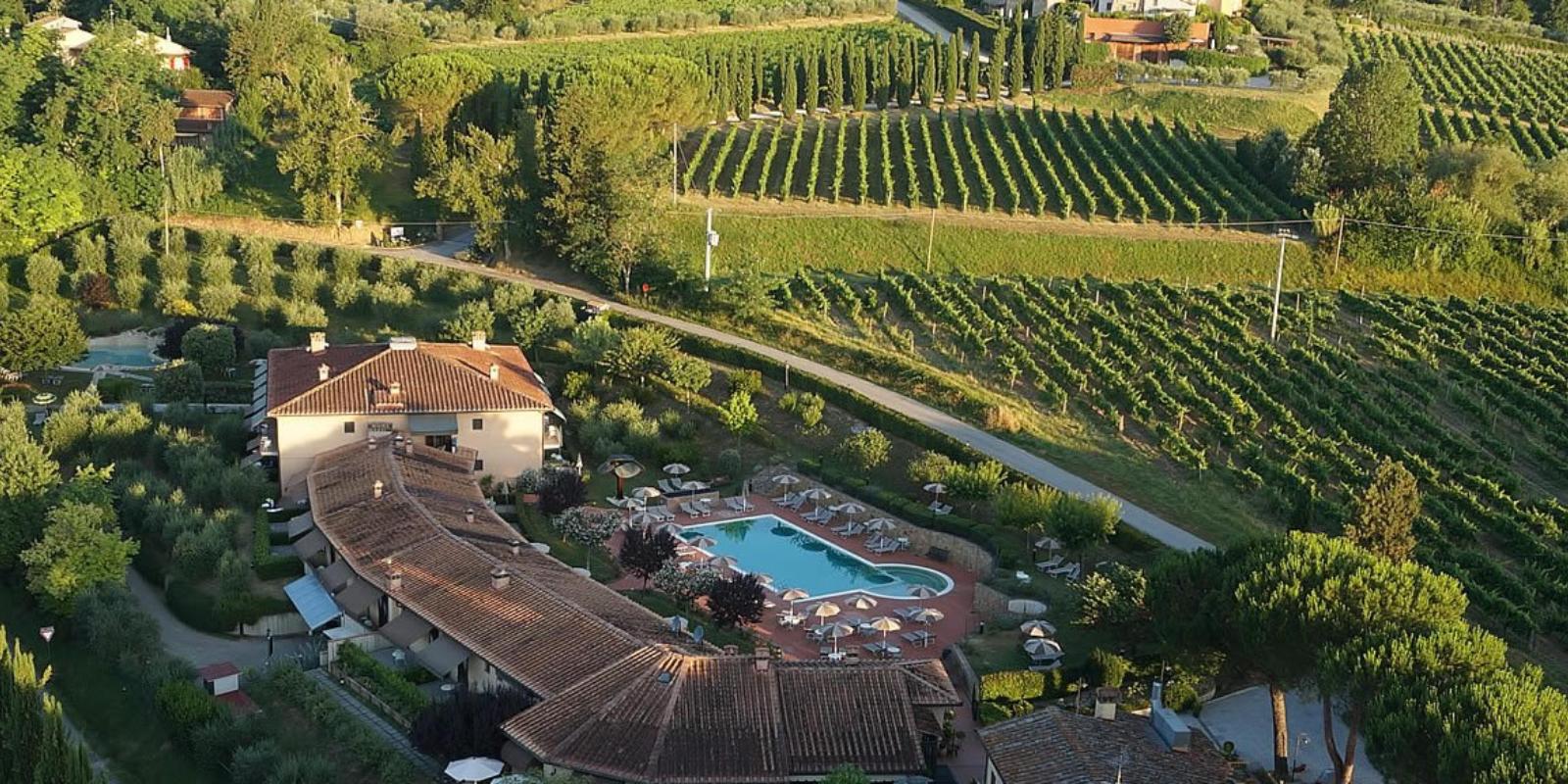 This deal has expired
hotelOther accommodation
info
Important information:
The deals are subject to extraordinary measures adopted by the Italian Government to contain the Covid-19 epidemic. Please contact the operator for more information. For further information on the situation in Tuscany Stay updated
here
12 nights near San Gimignano, savoring the typical cuisine
Spend a long holiday in a dream location: relax by the pool immersing yourself totally in reading an exciting book or have fun on tour of nearby San Gimignano
The hotel area is surrounded by a park with two swimming pools and by vineyards and olive trees of the estate where we produce our wine, olive oil and typical products that can be integrated into the hotel restaurant.
Our Da Pode restaurant is known and frequented often, even by those who live in the area, for the quality of our products (such as homemade pasta, or chosen from nearby suppliers) and for traditional and tasty cuisine.

We welcome our guests with great pleasure, and we want to make them feel at home, without being intrusive: working together for many years, harmony has been created between us of the staff and it is nice to hear that many have confirmed that this is also perceived in the service that we give.

We accept dogs, cats and other pets.

SARS-COV-2 (Coronavirus)
Social distancing, sanitation standards and any further provision of the Tuscany region regarding SARS-COV-2 and prevention of COVID-19 will be guaranteed.
NOTES:
Price per room
One night and one dinner are free, we offer them
We have gluten-free versions of almost all the dishes on the menu and also offerings for the breakfast buffet
Swimming pools, apartments and rooms are built so as not to present architectural barriers and are therefore also accessible to those with disabilities
When
From 23 June 2020 to 31 August 2020
Accomodation
Double Room with Breakfast
Prices include
2 swimming pools
Gym
Breakfast buffet
Pet-friendly: We accept dogs, cats and other pets.
Wi-Fi connection
Free shuttle to San Gimignano city centre

Supplemental charges
Recharging of electrical machines
Activities and experiences outside the hotel
Cancellation and no-show policies
Organization
Hotel Sovestro
P.IVA: IT00759840523
Loc. Sovestro, 63
San Gimignano