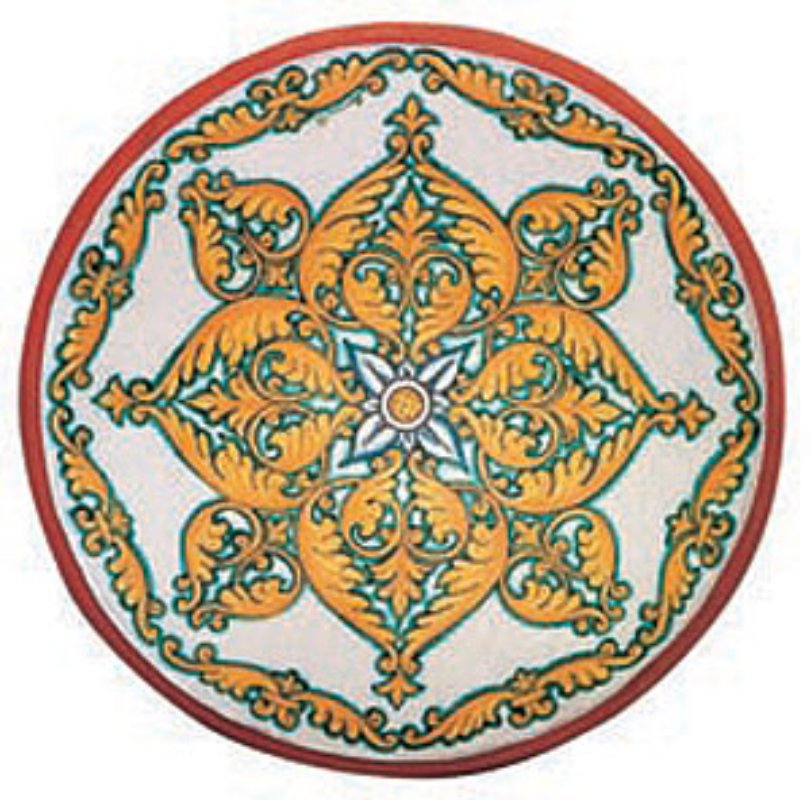 free_breakfastCeramics
Montalbano, artisan products
Embroidered linen and ceramics are just some of the excellent artisan products made in Montalbano
The history of the territory and the surrounding natural environment, have influenced the birth of many industries, which today are present in the Montalbano region.
For example, the production of brushes and brooms manufactured with 'la saggina' (fern grasses from the Fucecchio marshlands) in Larciano, which once dried are also used to cover demijohns and flasks. The 'sarello' dried grasses are used in Monsummano and Lamporecchio for covering chairs and demijohns, while ditch reed is used for reed mats. Straw hats and dried flowers are other typical handicrafts of Lamporecchio and Larciano.

There is also a strong tradition of embroidery in several villages in the Montalbano region. This tradition still survives in Lamporecchio and in other small villages such as Porciano and Papiano. The art of embroidery was developed in Serravalle, between Casalguidi and Cantagrillo, from the end of the nineteenth century until the end of the Second World War. The stitch called 'punto casale' was so famous that it became the subject of a small book published in the early 1900's. The town of Serravalle Pistoiese has a museum dedicated to the art called the Embroidery Museum (Museo del Ricamo). This museum is situated next to the town hall in Casalguidi. Many embroidery workshops are situated at the entrance to the village, which is just off the motorway.

Monsummano, Larciano, Vinci and Lamporecchio are also well known for shoe manufacturing and the production of leather goods. What initially started as a small scale artisan activity slowly developed into a thriving industry. Today many shoes are manufactured in Monsummano, even if they carry the trademarks of companies from other towns or even abroad. Quarrata is famous for making furniture.

Source: www.montalbano.toscana.it
You might also be interested in