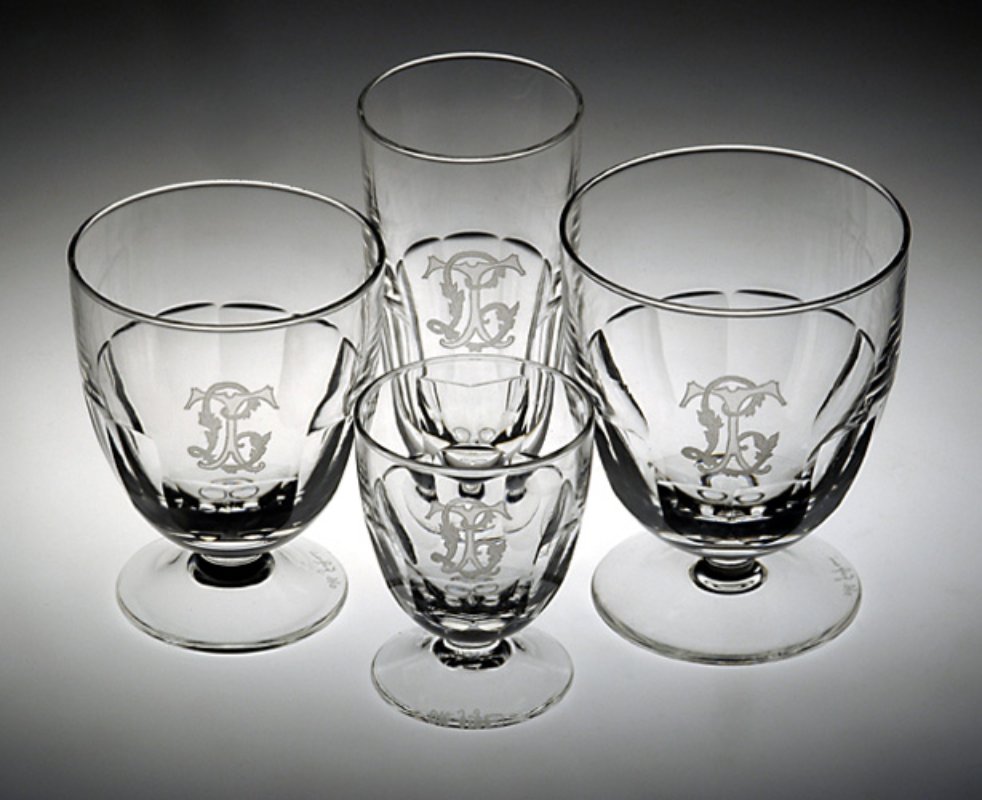 Crystal
Chianti, Marcialla, Artisan crystal making
Expert craftsmen, engravers and artists carry out stunning work
The famous M. Galgani workshop, located in the small town of Marcialla in the province of Florence, continues to work crystal by hand. By following old traditions and applying century-old techniques to the daily work of grinding and engraving, M. Galgani creates unique works of art which are the result of the hard labour, talent and imagination of its craftsmen.
TECHNIQUES
The exclusive and unique shape of each piece that is produced makes the crystal even more valuable. It's also possible for clients to personally design their own piece of crystal. The creation of such handcrafted masterpieces is entrusted to experts that respect traditional techniques. One such technique is the grinding process: a highly valued technique but one seldom practiced nowadays, it is still practiced here according to the ancient traditional method.

PRODUCTION STAGES
This process involves four stages: rough-shaping with coarse-grain grinders to give the crystal its initial shape; then smoothing as the surface is rendered smooth without any chips by stone grinders; the third stage involves polishing the crystal with wet cork grinders treated with a water and pumice powder-based paste; the final stage involves the felting process, a technique which uses felt grinding pads soaked in water and cerium oxide which brings out the crystal's authentic transparency and brilliance.

ENGRAVING
The engraving is done using particular stones which create unique pieces with extraordinary effects. This can be considered the artistic part of the transformation process where flowers, plants, animals, scenes, monograms, coats of arms, or whatever design imaginable comes to life. In a world where the crystal industry is increasingly automating the working of its stones, this small artisan company has chosen to continue to pursue and preserve the culture of handcrafted crystals. In order to survive in such a harsh competitive environment, these artisans have to guarantee the flawlessness of their products and gather their efforts towards intensifying the artistic aspect of craftsmanship.

Source: Intoscana.it
You might also be interested in
Chianti
The luscious, rolling chain of Chianti hills that straddle the provinces of Florence, Siena and Arezzo, have characterised this area since the beginning of time. ...
Scopri Chiantikeyboard_backspace