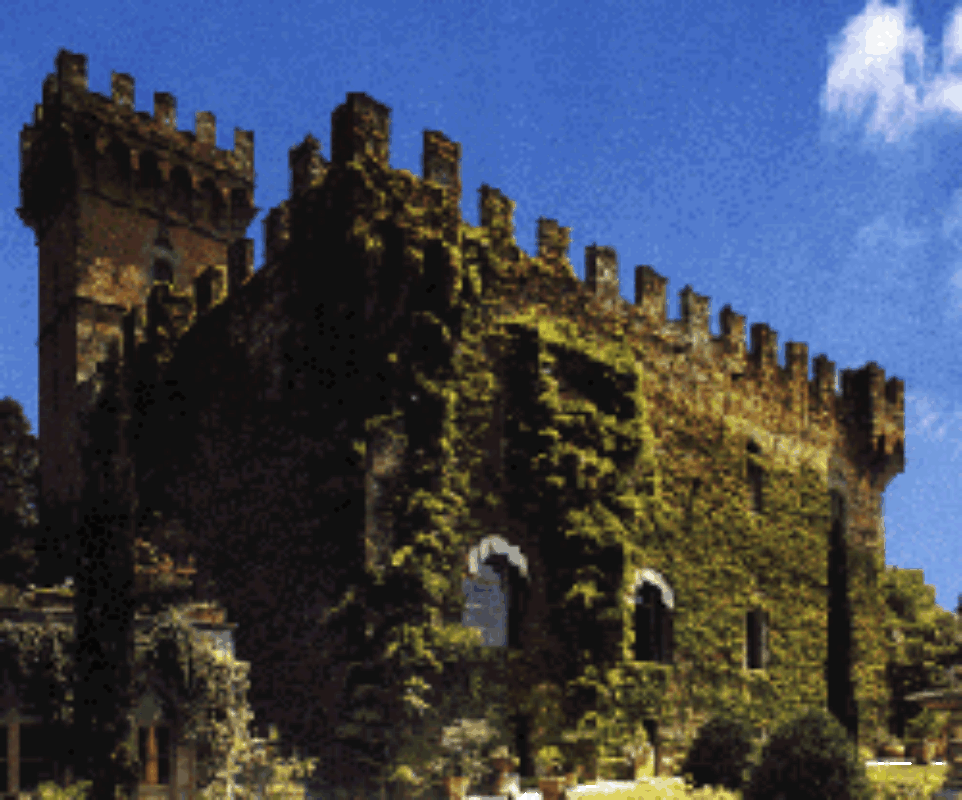 location_cityHistorical Buildings
Vincigliata Castle
Located between Florence and Fiesole stunning castle
Vincigliata Castle is surrounded by thick green woods and fields. Its ancient Medieval ruins were discovered by John Temple Leader in 1840 while he was wandering in the hilly countryside near Fiesole. He fell in love with the castle at first sight, not least because of the stunning panorama which stretched as far as the city of Florence.

HISTORY
The castle was subsequently reconstructed by Leader in a Neo-gothic style in the nineteenth century. Leader commissioned the architect Giuseppe Fancelli to carry out the reconstruction work, which was completed at the end of 1865.
The first written evidence of the castle dates back to the fourteenth century and the local chronicles which state that it belonged to the Visdomini family. When the castle was found by Leader, only a few broken-down walls remained. Nonetheless, several original coats of arms can be seen in the castle's courtyard and the interior is decorated with a fourteenth century cycle of frescoes which come from a chapel in via della Scala, Florence. Vincigliata Castle isn't generally open to the public, although it occasionally opens its doors to hold important art exhibitions. It's also possible to hire out the castle for private parties and weddings.
HAUNTED??
Apart from being a beautiful country manor, Vincigliata Castle is famous amongst locals for being haunted by a ghost. This ghost is said to be the spirit of a girl called Donna Bianca. It's not clear if this is her real name, or if this is simply the name given to her by the local people. The story goes that this girl was part of the family who owned the castle. At the time, a violent feudal dispute was raging between Vincigliata Castle and the nearby Poggio Castle. The girl was mortally wounded in an attack carried out by Poggio Castle. From that day to this, the girl's troubled spirit has roamed the castle, its battlements and the surrounding fields.

The castle is not open to the general public and is privately owned. Today, just the custodian and his family live there.
Fiesole
An ancient Etruscan city, a honeypot for art and literature lovers
Fiesole has always been a favorite destination for people seeking the classic Tuscany. While wild and neighboring the city, it also boasts an unforgettable hilltop view of Florence. Aristocratic and secluded, Fiesole is a well-kept secret. ...
Morekeyboard_backspace
You might also be interested in