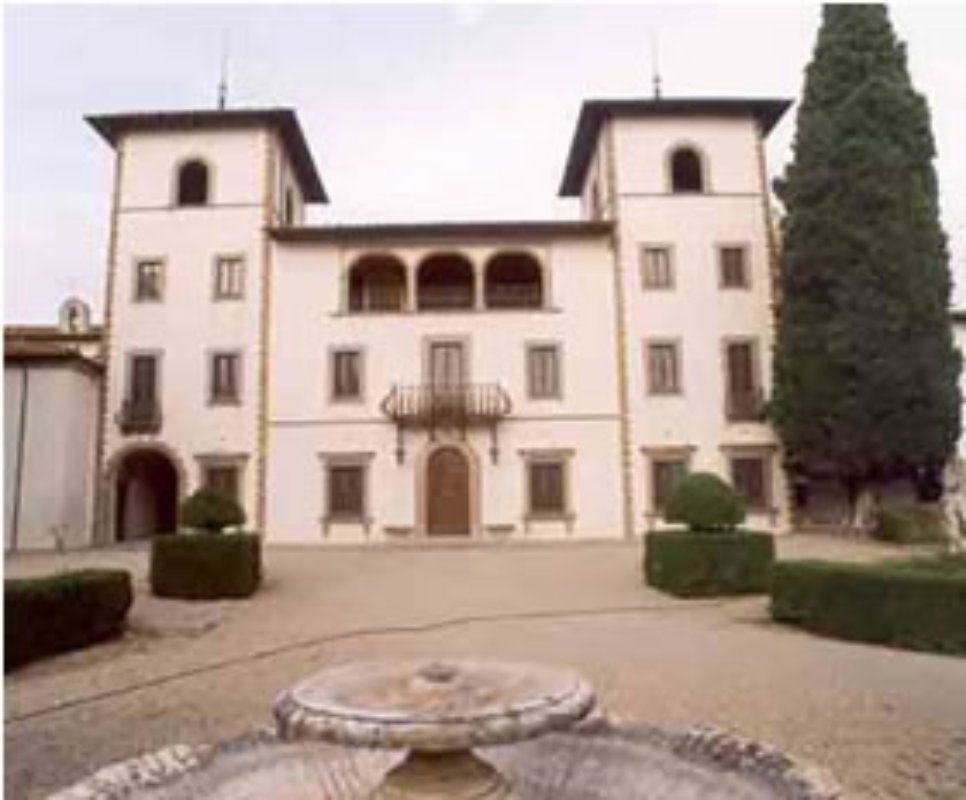 location_cityArchitecture
Villas and historical buildings of Montalbano
Villa Bibbiani
Villa Bibbiani is an imposing structure, probably built on the foundations of an ancient medieval building during the Renaissance age. It is composed of a central structure, which is enriched by two side-embattled towers: the façade's higher part shows a three round arch portico; the central is a series of openings; and finally in the lower, there is a big portal made of natural stone with two side windows. This villa is surrounded by a charming park, commissioned by Marchess Cosimo Ridofi, full of very rare evergreens and plants. Some of these were planted some 200 years ago.

Antica Fornace: An ancient kiln of terracotta and ceramics
In 1903, this kiln was the location of Fanciullacci's ceramics business, one of the most important factories of Italian ceramics at the time. This historic kiln still maintains its original architectural structure from the turn of the century. In 1917, it was bought by the current owner Stefano Scarselli. Still in operation today, the kiln is characterized by artisan-style manufacturing processes and techniques. The ceramics produced range from simple tableware to hand-decorated glazed ceramics.

Villa Le Farnete
Built by Mazzinghi in the 14th century, this villa looks more like a large home from the 1700s thanks to a series of interventions, including those carried out by the Lepri family. It holds an interesting cycle of frescos from the 1400s by an unknown artist.

Monumental Door of the Barco Reale Mediceo
The monumental door of the Poggio alla Malva is made in made irregular bricks of stone and decorated externally by a frame in pietra serena. It was very important in the past because it was the main entranceway to one of the biggest Medici hunting reserves: the Barco Reale Mediceo.

Villa Bencini-Tesi
Built in the late 1400s, the villa was part of the hunting reserve at Poggio a Caiano. It still has its original Renaissance structure and design. Today, it belongs to the Bencini Tesi, and it is commonly referred to as the Fattoria de Bacchereto.

Villa il Vivaio
It is situated along the road that leads from Comeana to Poggio alla Malva. Immersed in a wood, it was supposed to have been a watchtower. The main part of the building rises from a hillock that faces the plain. The top part of the tower is the belvedere today.
Capraia and Limite
Two historical and archaeological gems nestled in the foothills of Montalbano
The built-up area of Capraia still resembles a fortified medieval village with its strategic position on a steep knoll, its narrow lanes suitable for driving enemies away and its castle dominating the whole village. Capraia has ancient origins and around 1250 it was stage of numerous fights between Guelphs and Ghibellines. The village of Limite likely got its name from its border position. ...
Morekeyboard_backspace