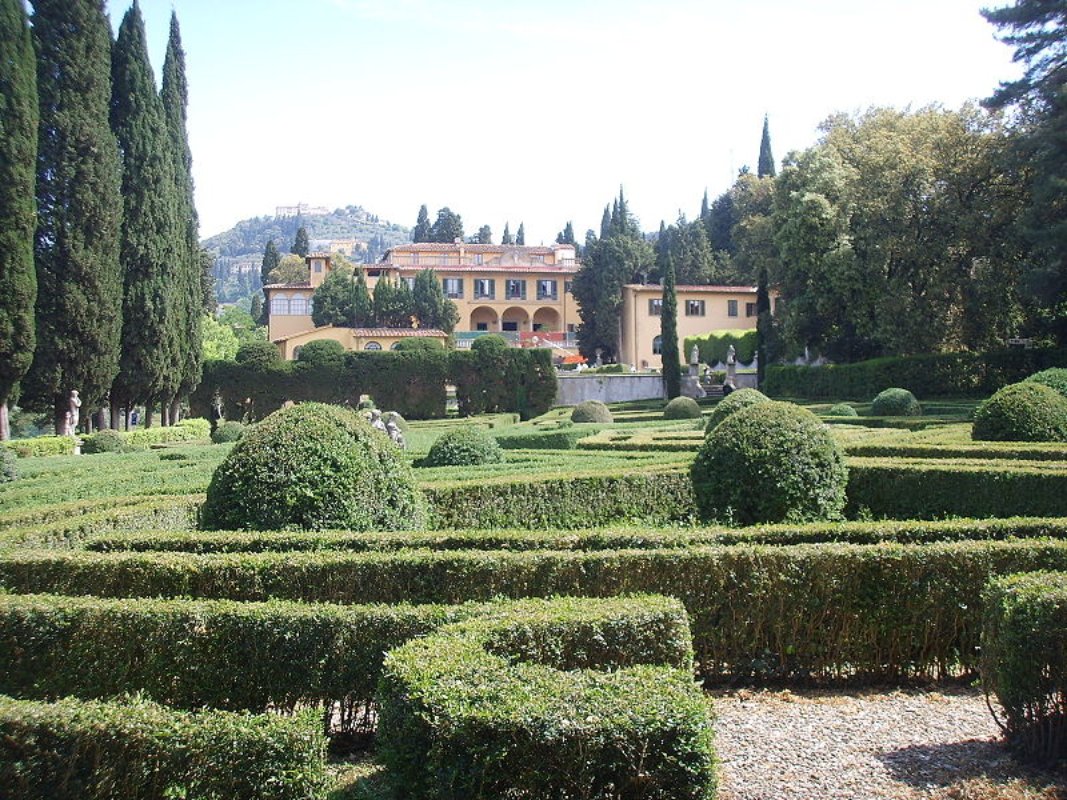 location_cityHistorical Buildings
Villa Schifanoia, Fiesole
Villa Schifanoia is a villa in Fiesole, situated in the locality of San Domenico in Via Boccaccio 121, bordering on the commune of Florence
The villa, the curious name of which calls to mind the concept of recreation or pastimes as it derives from 'schivare'' meaning 'to avoid' and from 'noia' meaning 'boredom', was built on the remains of an old farmhouse, Villa Palmieri. The main part of the villa, of fifteenth-century origins, until 1550 belonged to the Cresci family who also owned numerous other properties in the Mugnone valley. In 1550 the property passed into the hands of Bartolomeo di Bate di Zaccheria as part of an economic transaction. It changed owners several times over the centuries until in 1927 the villa became the property of a rich American called Myron Taylor, the ambassador of the United States to the Holy See during the term of office of Pius XII. Taylor renovated the villa in order to house his art collection and created a magnificent Italian-style garden in the spacious area on the southern side of the villa.
The American bequeathed the villa to the papal court which for a time hosted there a college for young American girls who were studying in Florence. In 1986 the villa was purchased by the Italian state and given over to the European University Institute.
Alexandre Dumas father was one of the illustrious guests who visited the villa, actually dedicating one of his books to the place. The chapel was built towards the middle of the XIXth century, while the northwest wing – called the 'villetta' – dates back to the first half of the twentieth century.
The façade of the villa overlooking the garden is enriched with a beautiful three-arch loggia and windows with sills supported by projecting brackets and architraves. At the side, as well as the row of rather simply-designed first-floor windows, there is a terrace lined with a gabled balustrade at the centre of which stands out the coat of arms engraved in the stone.
The Italian-style garden is arranged on three different levels of terraces, connected by flights of stone steps and adorned with ornamental flower-beds elegantly bordered with boxwood and arranged around a series of little fountains. Statues, decorations in porous stone, small ponds and fountains all contribute to enriching the setting that is enclosed by rows of cypresses.
Fiesole
An ancient Etruscan city, a honeypot for art and literature lovers
Fiesole has always been a favorite destination for people seeking the classic Tuscany. While wild and neighboring the city, it also boasts an unforgettable hilltop view of Florence. Aristocratic and secluded, Fiesole is a well-kept secret. ...
Morekeyboard_backspace
You might also be interested in