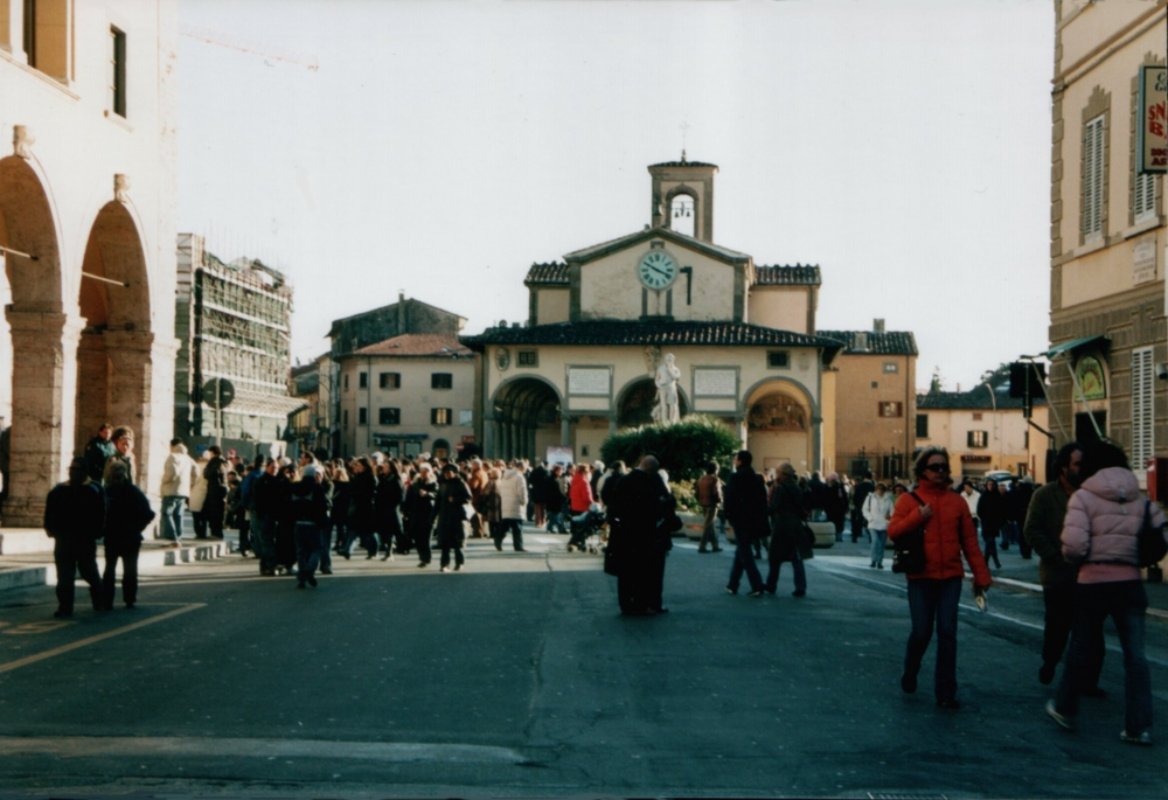 account_balanceMuseums
Villa Martini in Monsummano Terme
An eclectic, Renaissance-style structure that since 1999 has been the seat of the Museum of Contemporary and 20th-Century Art
Villa Martini, that since 1999 has held the Museum of Contemporary and 20th-Century Art, with works by P. Annigoni and V. Berti, was built in 1887 in the place called Renatico, upon request of Ferdinando Martini, a man of letters, a journalist, a statesman, who left a tangible sign of his cultural eclecticism to his birthplace with his villa. Such eclecticism is read in the architectural structure of the building, in the significant articulation of the garden and in the documentation of the furnishings and the decorations that have survived. The building was planned in Renaissance-style, with an ashlar-base and the upper part underlined with central-opening windows inscribed in a strongly jutting-out rectangular body in the upper frame.
A rounded-arch triple lancet window, crowned by circular holes, was created in the façade that faces the main one and serves to illuminate the internal, curving staircase that leads to the second floor. Five external stairways, one a double flight on the main façade and four on the two sides placed symmetrically to form a sort of lateral wings, give the villa close contact to its garden, the interior with the exterior, architecture with nature. In the park it is possible to find prestigious plants and vegetable essences such as horse chestnuts, planes, lindens, cedars of Lebanon, redwoods, guilder roses, mahonias, and boxwoods.
Monsummano Terme
In the Valdinievole, a mix of relaxation, history and culture
Monsummano is certainly famous for its precious thermal springs, fed with hot waters perfect for beneficial and relaxing baths. The uniqueness that distinguishes this place is relaxation, as well as the Grotta Giusti, an underground gallery located in a centuries-old park and so stunning that it was defined by Giuseppe Verdi as the 8th wonder of the world. ...
Morekeyboard_backspace
You might also be interested in