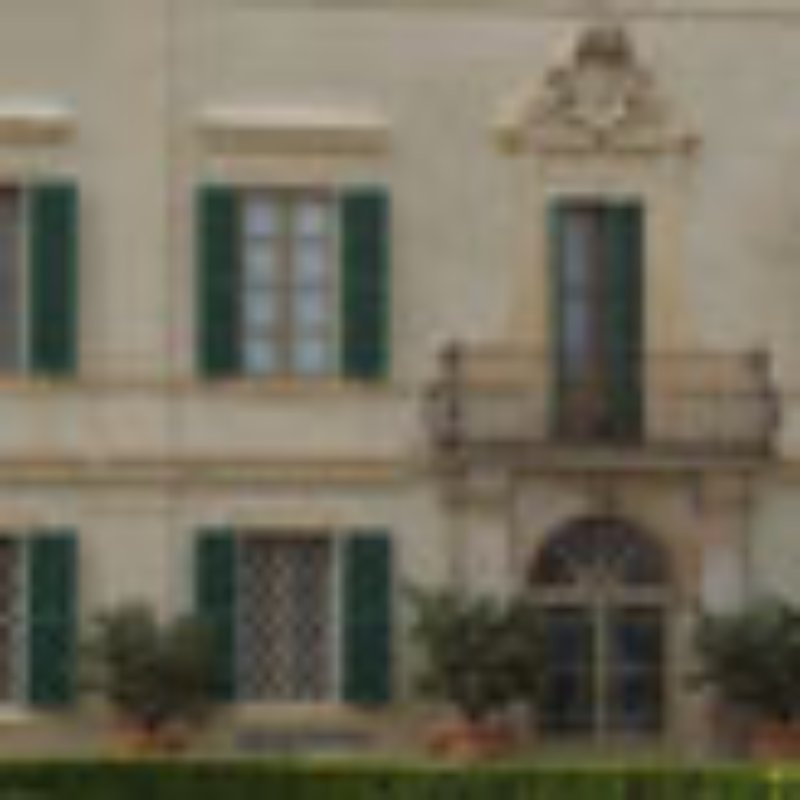 location_cityHistorical Buildings
Villa di Geggiano
Exploring the most beautiful villa of Castelnuovo Berardenga
This building was owned by the Bianchi Bandinelli family during the first half of the 16th century. Originally designed as a much smaller lodge-style building, in 1768 it was transformed into a grand villa with a garden and its own chapel for the wedding of Anton Domenico Bianchi Bandinelli and Cecilia Chigi. A long tree-lined avenue characterized by cypresses and holm-oaks leads all the way to the entrance gate, running parallel to the 'Teatro di Verzura', an outdoor theatre located on the southern side of the garden. The rectangular villa has three floors and its central tower adds an extra floor to the structure. Its structural extension on the right contains the Madonna of the Rosary family chapel. The side of the building facing the garden is decorated with flat plaster strips; at the center, visitors will find a doorway underneath an overhanging balcony.
The garden is divided into two sections: the one in front of the villa is known as 'the Piazzone' whereas the other is called 'the Kitchen garden'. The Piazzone runs parallel to the front of the building. Its large lawns run alongside low box hedges which lead to the southern end of the XVIII century 'Teatro di Verzura'. This slightly raised theatre is surrounded by tall laurel hedges and it is characterized by a proscenium made up of twin arches, surmounted by triumphal pediments which bear the crests of the Bianchi Bandinelli and Chigi Zondadari families. Said arches have niches containing the statues of 'Tragedy and Comedy' by the Maltese sculptor Bosio. Vittorio Alfieri performed one of his tragedies here in the late XVIII century. The entire garden is surrounded by a high wall with six open gates flanked by monumental pillars. These are crowned by terracotta vases and statues of monkeys. There are several openings on the southern side of the villa, in addition to a western opening leading into 'the Kitchen garden'. The eastern gate leads toward the open countryside and the one on the north leads visitors alongside villa itself. The Kitchen garden, which occupies a square portion of land to the west, ends in a semi-circular brick fishpond. It is arranged according to the canons of Italian-style gardens with geometrical flower beds placed around a central well.
For more information:

tel. 0577/356879
fax 0577/357075
Admission: 15 euro
Castelnuovo Berardenga
Charming hills, romanesque churches and a sea of castles
Nestled among the blossoming hills of the Chianti and the incredible landscape of the Crete Senesi, the charming area of Castelnuovo Berardenga is found just outside Siena, on the hills separating the first part of the Ombrone valley from the Arbia stream. ...
Morekeyboard_backspace
You might also be interested in