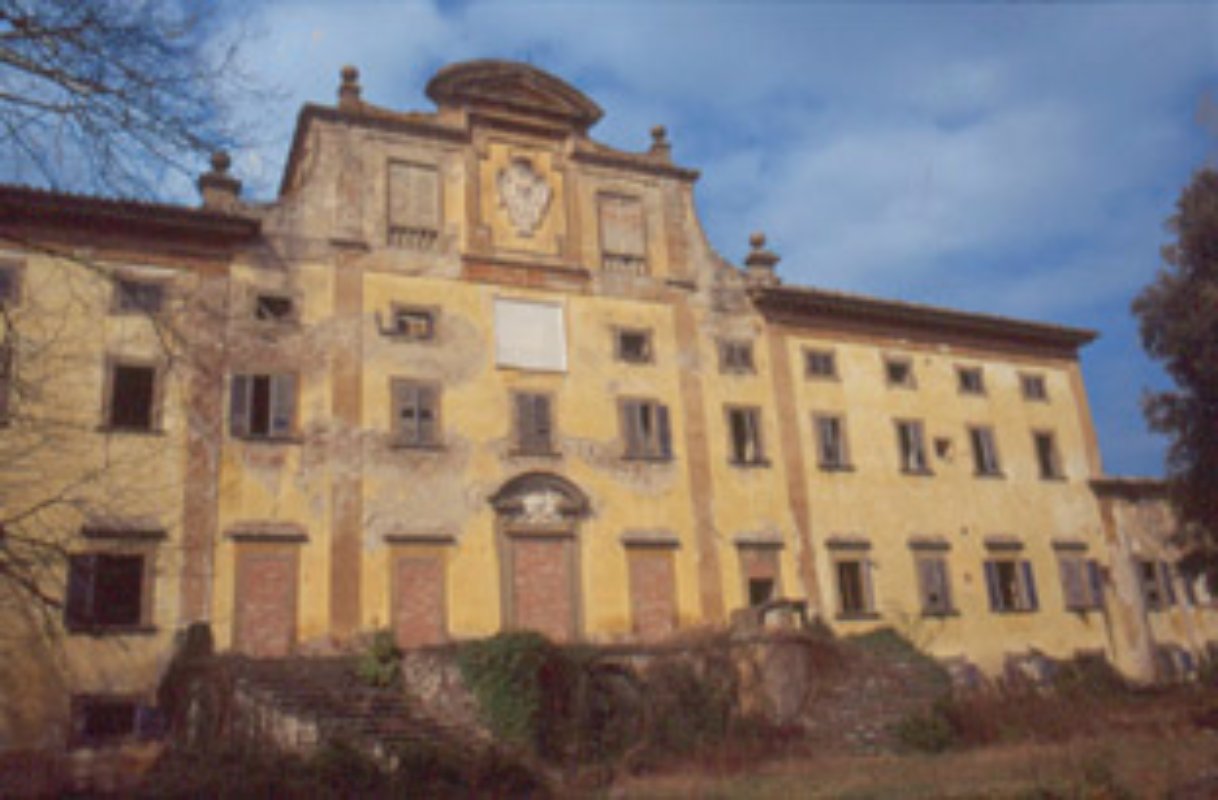 location_cityArchitecture
Villa delle Maschere
It was built at the end of the 1500's by Bettini, who was a relative of the Ubaldini family, then bought by the current owners Gerini in 1611
In the 1700's the villa was magnificent, often hosting Popes and Royalty. Its huge park had an ancient gate by Ghiereto at the main entrance, which was subsequently removed to avoid being submerged by the lake, and is now found near the banks of the Galliano docks.
The main facade faces east anticipating the first rays of sun; two semicircular ramps of stairs reach the main doorway, now walled-in as, are all the other entrances on this side.
The raised central part of the villa bears a large family coat of arms. Very little is visitable now, being in an unfortunate state of neglect. The roof has fallen in, ruining a great deal of the internal structure in the process. Little is known of what remains of the "Sala degli Specchi", "Maioliche", the sculpture room or the chapel's ceiling and its beautiful marble altar. Without mentioning the other numerous finely decorated and frescoed rooms, the kitchen, barns and stables.
Although the Fine Arts Office and the District of Barberino had forseen a certain amount of containing restoration work from 1995, the villa is almost derelict.
The villa owes its name to an original decoration on the rear facade, showing twenty-two large theatrical masks.
Just after the rear villa entrance, facing the road, are some huge constructions of great interest which were an ancient Post House, known as the "Osteria delle Maschere".


Barberino di Mugello
The town is one of the nine places found within the Mugello valley
This town was founded in the Middle Ages during a period of struggle for economic power and was for many years a rather vital centre for the commercial life of the entire valley. The coat-of-arms of the then-lords of the area, the Cattani family from Combiate, gave "Barberino" its name, sculpted in a lintel of the family's castle and representing a man with three beards. ...
Morekeyboard_backspace