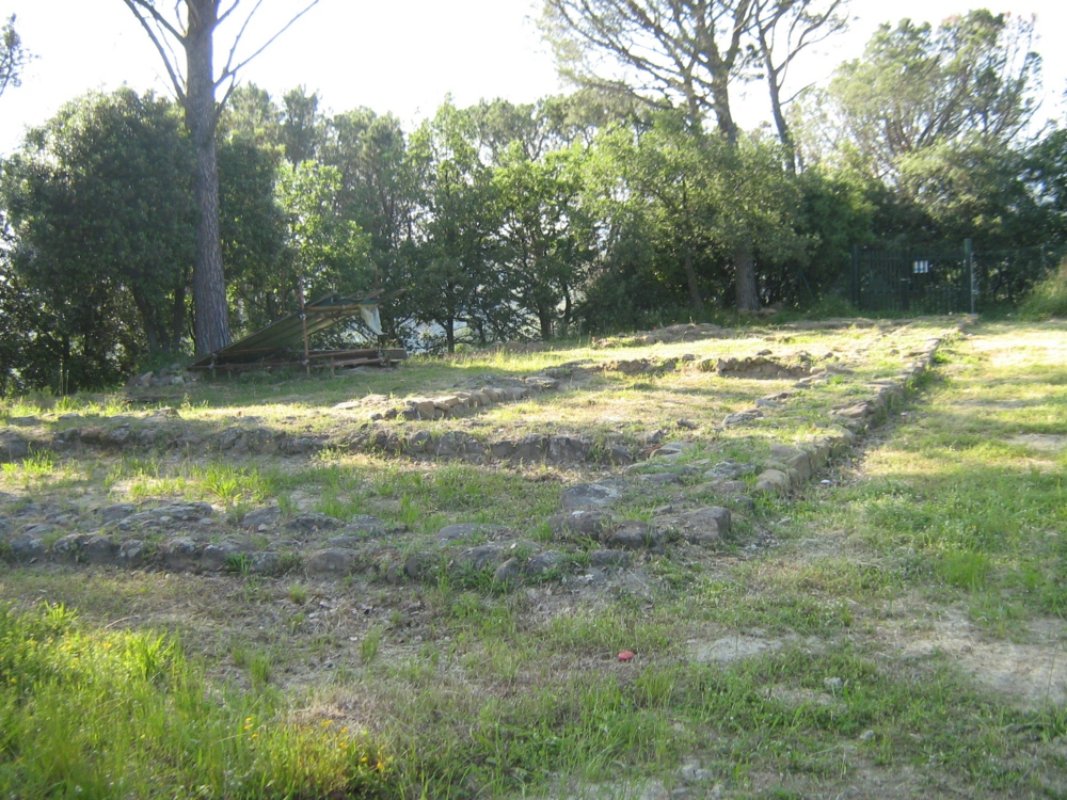 location_cityHistorical Buildings
Villa del Virgigno: Ancient Roman farm in the heart of the Valdarno
Evidence of ancient residence from second and first centuries BC
At the end of the 1980s, Roman artifacts were found during some work on a farm in Montelupo. The artifacts were part of the foundations of an ancient Roman villa from the second or first centuries BC. The villa was a working farm that had been built in an area that was agriculturally important for the colonies being settled there during the late Republican period. The 3,000 square meter area is located at the meeting point between the Virgigno and the Pesa rivers.

The building's primary characteristic is a long portico that divided the residence portion of the villa from the agricultural functions of the farm. Grapes were grown and wine was produced on the land, as demonstrated by the two large vats found under the portico.

The artifacts originally found by the Montelupo Gruppo Archeologico were part of an oven that was later discovered to be at the edge of the perimeter wall. The portion reserved for the family and servants consisted of the upper floor, where domestic activities were carried out. As with other Roman villas, the thermal bath area with the frigidarium, tepidarium and calidarium was of utmost importance.

The archeological area of the Vergigno Roman villa and the nearby park can be visited upon reservation with an authorized guide (Museo Archeologico e della Ceramica di Montelupo 055-51352). Both places are also open during the annual "Notti dell'Archeologia".

Montelupo Fiorentino
A journey into craftsmanship, amidst tradition and innovation
Montelupo, just outside Florence, has been specialized in ceramic production since the Middle Ages, bringing the town much fame. This activity has long driven the prosperity of Montelupo, the perfect place for the industry thanks to two fundamental natural elements in the area: water and wood for feeding the kilns. ...
Morekeyboard_backspace
You might also be interested in