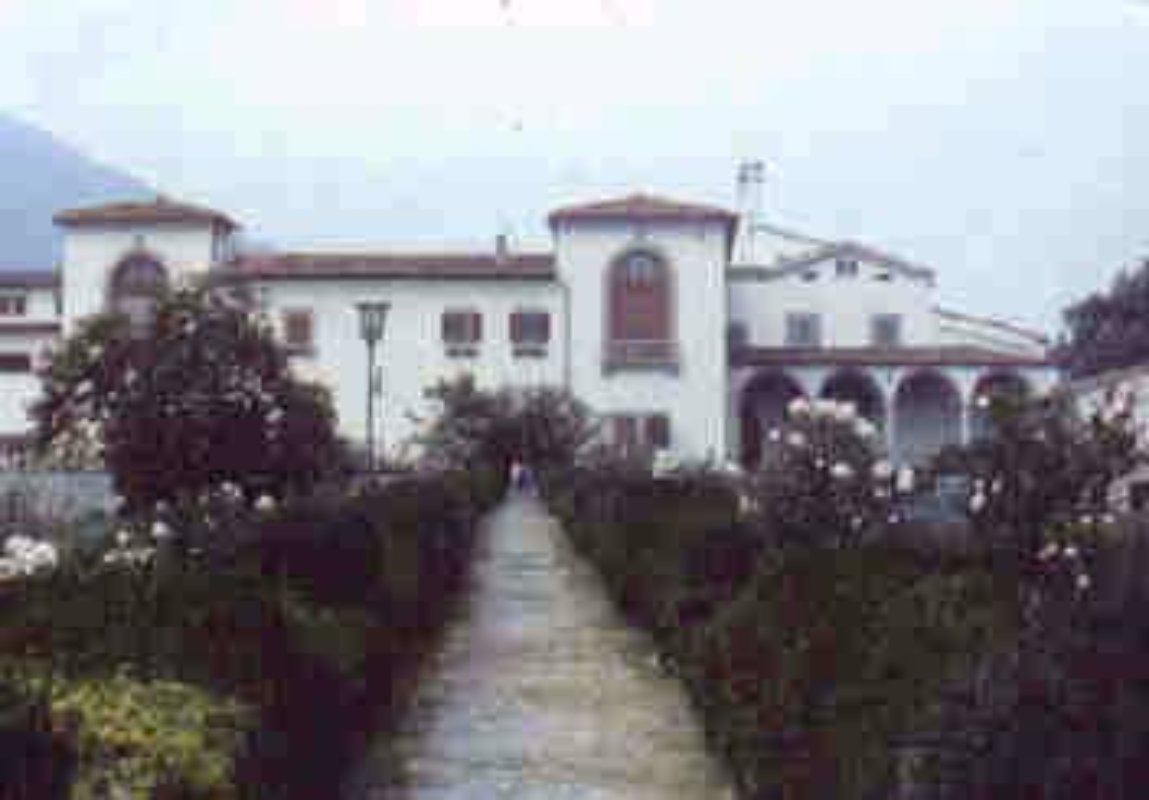 location_cityHistorical Buildings
Villa del Palco in Prato
A villa turned convent: discovering the complex's spiritual history
At the end of the 1300s, merchant Francesco Datini built the 'Villa del Palco' which was later given to the Franciscan monks and transformed into a convent during the second half of the XV century.
In the XVII century, it became home to Benedetto Bacci of Poggibonsi, who was venerated throughout his life for his extraordinary virtues. Thanks to his presence and donations from many devout followers, the complex was restored and enlarged. Saint Leonardo from Porto Maurizio also stayed in this villa. A fervent preacher, he was known for having spread practices linked the 'Via Crucis' throughout the area. After the Riccian suppressions which caused the loss of many masterpieces, the convent passed into private hands. In 1954, it was owned by the Dioceses which transformed the structure into a lodge for spiritual retreats.

In the courtyard, located along a steep slope, you'll find the Loggia of the Church of San Francesco. Designed by Jacopo Sani (1655-65), it boasts an elegant seventeenth century feel. Several noteworthy paintings can be found on its altars such as 'The stigmata of Saint Francis' created by Tito in 1597 and 'San Bernardino in Glory' painted by Vincenzo Dandini in 1663. The convent preserves the silent atmosphere typical of many monastic buildings. The northern side of the complex is the most ancient and it hosts a Renaissance cloister supported by robust ionic columns.
A second cloister, built in the 1600s, was part of a far-reaching renovation project that took place from 1640-55. The sober façade facing the garden was created during that time, including its two lateral sides that open onto the garden thanks to large windows. From the outside, visitors will delight in a scenic view of the entire city.
Prato
In the heart of Tuscany, a city of art and prestige
If there is one city that can impress those looking for lesser-known destinations, it's Prato. Considering how the city is presented in the press, visitors will be surprised to discover an elegant and well-preserved historic city centre, as impressive as the most famous Medieval cities dotting Tuscany. ...
Morekeyboard_backspace
You might also be interested in