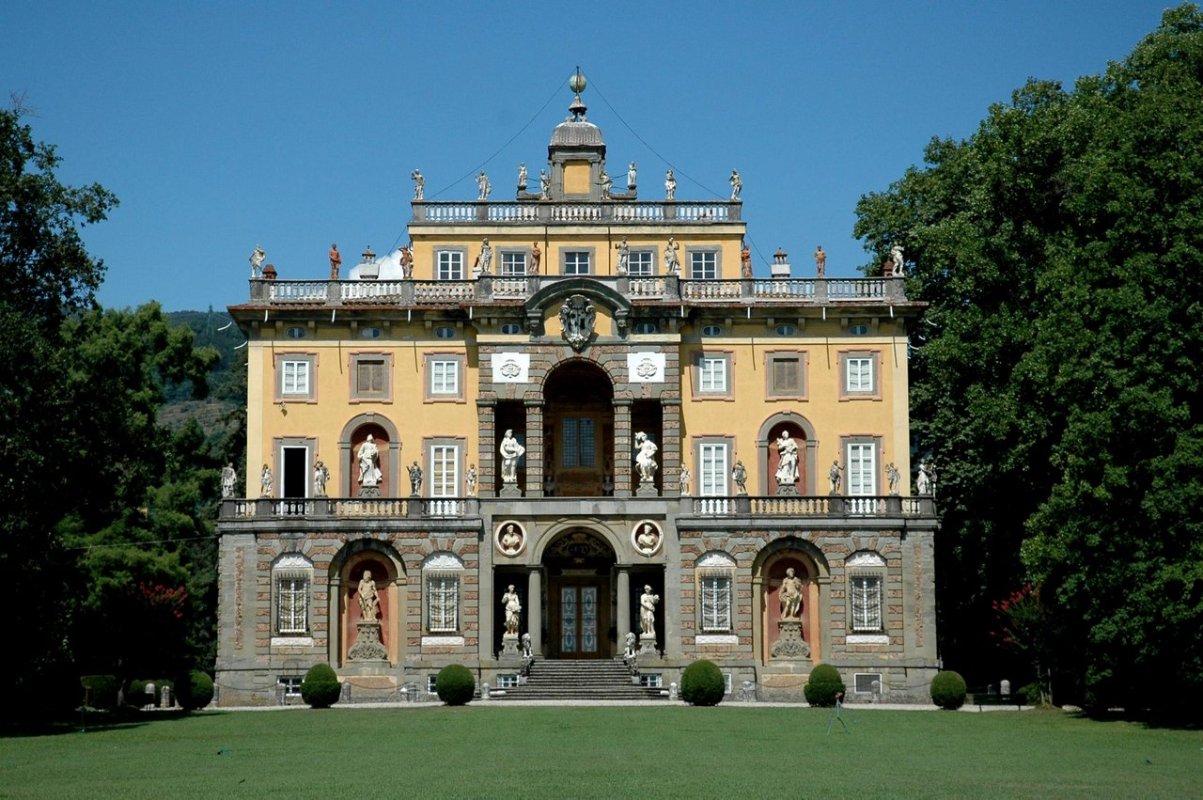 location_cityArchitecture
Villa Torrigiani
Romantic garden with fountains and grottos
The villa and park in Camigliano (Capannori) date back to the early 16th century when they belonged to the powerful Buonvisi family. During the second half of the 17th century both were purchased by Marquis Nicolao Santini, ambassador of the Republic of Lucca to the Sun King's court. Santini transformed it into a sumptuous home with flowering gardens and large baths which reflected the villa's façade.
Nicolao Santini had the Flora garden theatre built with grottos and fountains, which are still functioning and visible in the Grotta dei Venti. Beginning in the 19th century, a portion of the park took on a more romantic aspect.
The residence is still inhabited by the descendents of the Marquis Santini. Thanks to numerous marriages, the villa passed first to the Torrigiani then to the Colonna princes.
The inside of the villa—decorated with 17th century frescoes by Pietro Scorzini and original 18th century furniture—is open to the public. The park, and its fountains, nymphs and statues, is also open to the public.
Capannori
Forts, castles, medieval towers combine with Renaissance villas and refined architecture
The vast area of the city of Caponnori runs from the Pizzorne, Pisan mountains, theLucca plain and the area formed by the reclamation of Lake Bientina. The high ground around Lucca boasts numerous fortresses, castles and medieval towers alongside Renaissance villas and other elegant and refined buildings. ...
Morekeyboard_backspace