Historical sites
Città del Tufo Archeological Park
Long roads carved deep in tufa rocks, leading to the Etruscan Necropolis
The Archeological Park of the "Città del Tufo" showcases the large historical and cultural heritage that exists in the territories of Sovana, Sorano and Vitozza, the so-called tuff areas: a landscape that has remained unaltered throughout history and characterized by the volcanic rock that lends its name to the park.
An area populated by man since the Stone Age and rich in Etruscan-era artefacts, mostly in Savona: this is where we find the immense Archeological Park, where you can explore monumental Etruscan tombs, including the splendid Ildebranda, Sirena and Demoni Alati Tombs.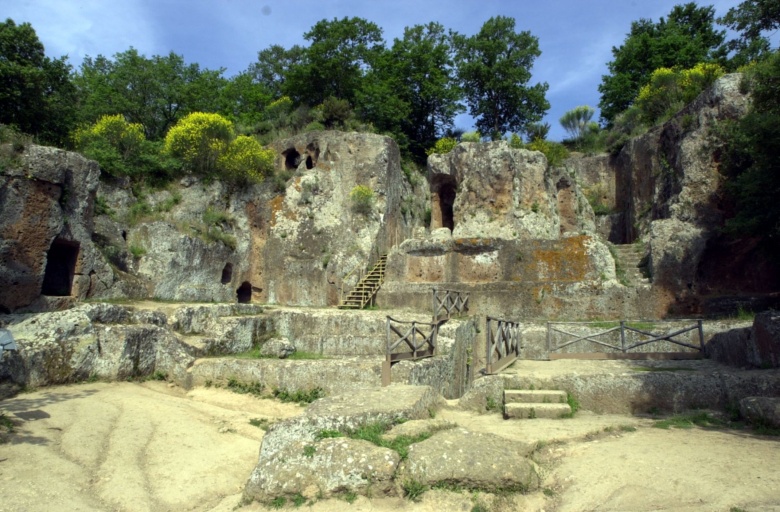 The Vie Cave in Sorano and Sovana are quite evocative, pathways carved into the tuff hills by the Etruscans, a one-of-a-kind heritage whose true purpose remains a mystery even today: were they ceremonial roads? Communication routes? We may never know.
Make sure to visit the necropolises in Sovana, where you can find the via cava of San Sebastiano, with walls reaching as high as 20 meters, as well as the Cavone.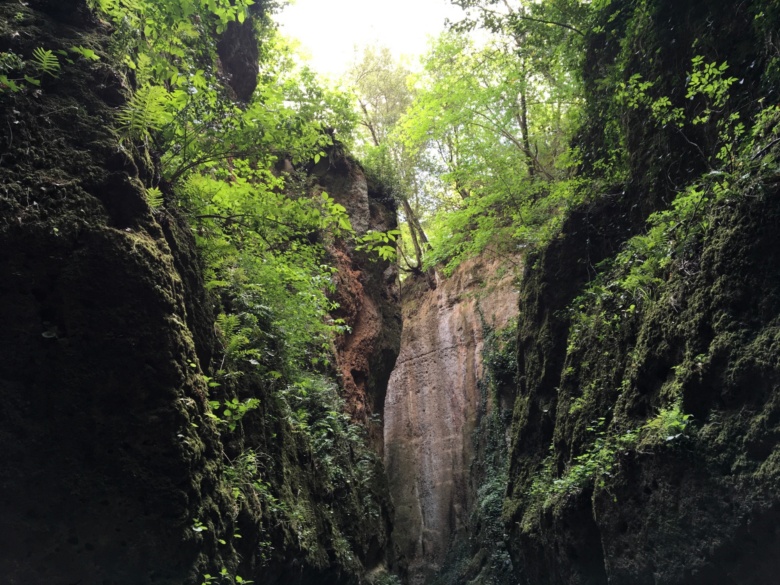 In Sorano, you'll find the cave settlement of San Rocco, which takes its name from the local small church dedicated to the saint and where you can visit several spaces carved into the tuff: tombs, columbaria, cave dwellings. This is where a via cava begins that leads to the valley of the Lente River and which boasts a stunning view of Sorano.
The Archeological Park is completed by the Vitozza area, around San Quirico, one of the most important medieval cave settlements in Italy, which developed on a tufaceous spur over the Lente valley and was abandoned in the 15th century.
Info: leviecave.it
Sorano
A place suspended in time, where the Etruscans build a majestic necropolis
Sorano and the surrounding towns are filled with examples of their Etruscan origin, which dates back to the period of this civilization's greatest splendor. Sorano was built on a high rock and this extremely picturesque position captivates all who visit it. With the passage of time, it has come to resemble a natural cliff, only slightly refined by the Renaissance architecture. ...
Morekeyboard_backspace
You might also be interested in