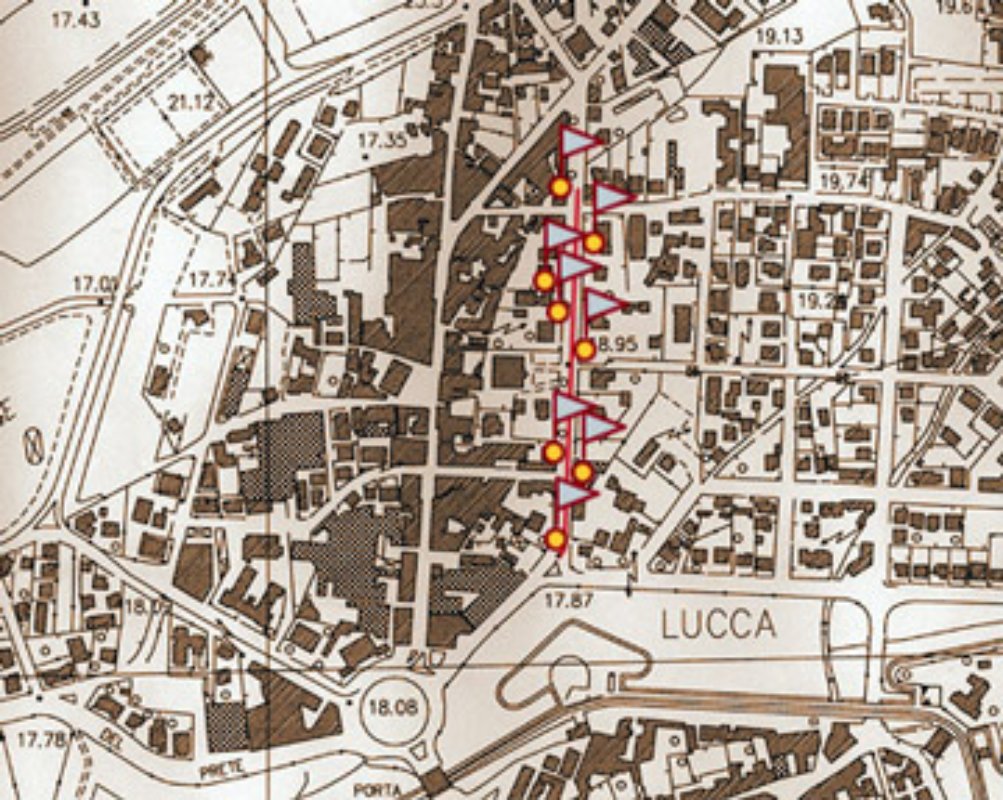 Hamlets, districts and squares
Via Matteo Civitali
An itinerary of the discovery of historical villas
First stretch
The route along via Civitali begins at number 27 with Villa Orzali, designed in 1894 by Modesto Orzali himself and is characterised by its faithfulness to traditions of the 1800s and to a repertoire of historicist taste. You will find Villa Fanucchi at number 147, built in 1910 by the architect Gaetano Orzali, son of Modesto, which is characterised by an articulated base, a corner turret and a wrought iron gate featuring motifs inspired by the Art Nouveau movement.Villa Fontana sits at number 150 and was designed by Achille Orzali which is of interest due to its polychrome majolica flower motifs positioned above the windows.
Second stretch
Continuing, you will find villa Berrettini at number 231 which was designed in 1893 by Modesto Orzali in accordance with the traditional structure and neoclassic taste. Villa Ducloz stands opposite this building and is probably the most interesting example of Art Nouveau architecture in Lucca. It was designed in 1903 by the architect Gaetano Orzali.On the same side of the street, number 296 dates back to the 1920s, and so its main point of interest is essentially its decorated and painted eaves fascia. Opposite this building sits Villa Petri, today Dorotee Sisters hostel. It dates back to the beginning of last century.

The polychrome majolicas which decorate the eaves fascia and the upper frames of the windows and the main entrance door are particularly interesting.Villa Piccioli, dating back to 1906, sits next to the latter. Its high eaves fascia painted with alternating geometric shapes and circular shapes with boats and birds in flight is to be noted. Opposite this building sits the powerful Villa Giomi which was designed in 1914 by an engineer called Arturo Caprotti, and is characterised by the presence of abounding decorative details in concrete and ashlar. Concluding the route along via Civitali, there are the two twin Villini Franchini, at numbers 369 and 393 which were built between 1907 and 1914.
Source: http://luccapro.sns.it
Lucca
A bastion-protected medieval city and a blast of comics, culture and colors
Many people born and bred in Tuscany consider Lucca an outlier—it's not uncommon to hear Florentines mutter "that's not Tuscan", probably when referring to the bread, which is salted in Lucca and strictly plain elsewhere in Tuscany; or to the Lucchese people's mode of speaking (unique, to say the least); or to the fact that Lucca is the region's only city-state to have preserved its ...
Morekeyboard_backspace
You might also be interested in