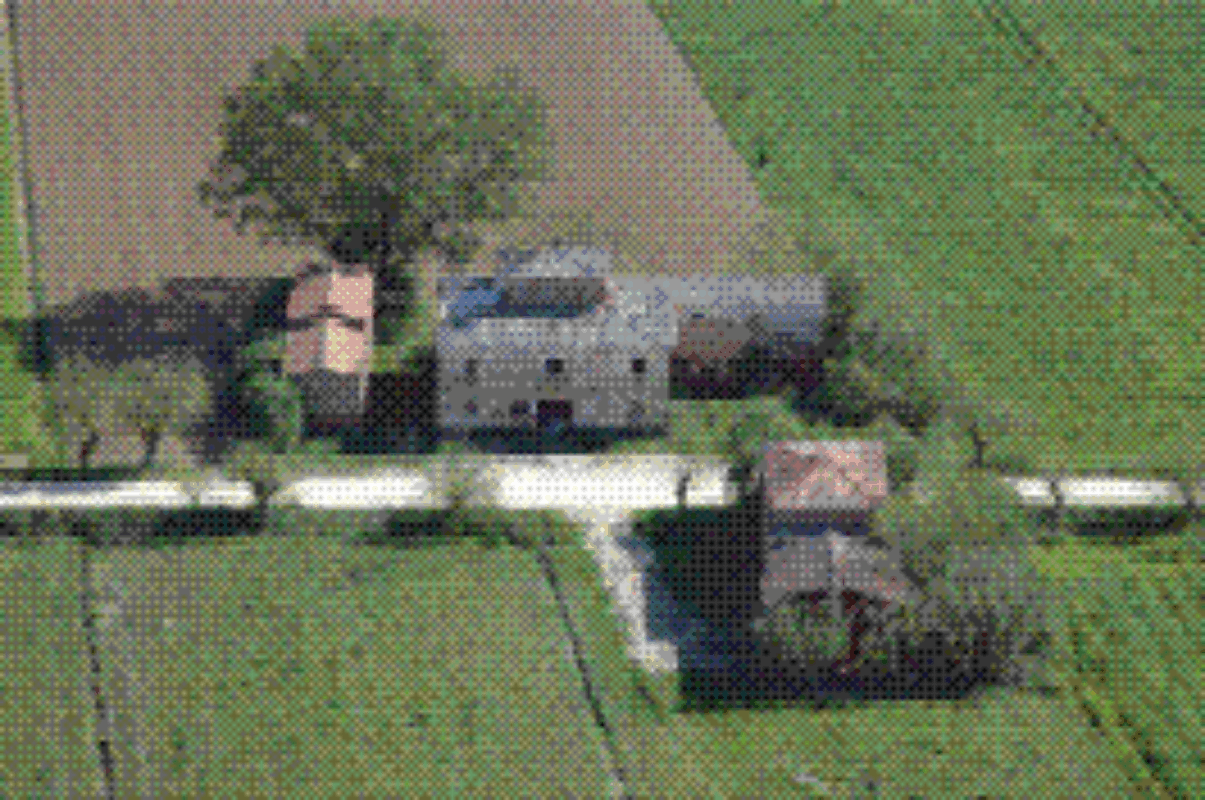 location_cityHistorical Buildings
Torrione della Fattoria Granducale in Abbadia
The Torrione (or "big tower") was part of the Abbadia farm until 1861. The farm was constructed in 1806 using small holdings from the Bettolle farm, which had become too large to manage properly. The buildings crossing the central area of the farm are located at the end of the Fuga Road, along the 4.5km stretch that links to S.P. 32 near Valiano. This road axis was used to organize smallholdings while reclaimed marshlands, and at the perimeter, farmhouses and annexes were built for sharecropping families.

The Torrione is distinguishable due to its height and absence of the porch on the ground floor. It is a combination of three volumes which elevate centrally one on top of the other. The ground level has a rectangular plan while the second and third floors are perfect square plans.

The tower was intended to observe progress on hydraulic structures along the Chiana Master Canal. The highest part is a small look-out on the rising summit. Here project officials would climb a small external stair to control the progressing work. In May of 1827, Leopoldo II, Grand Duke of Tuscany, visited the Valdichiana.

You might also be interested in