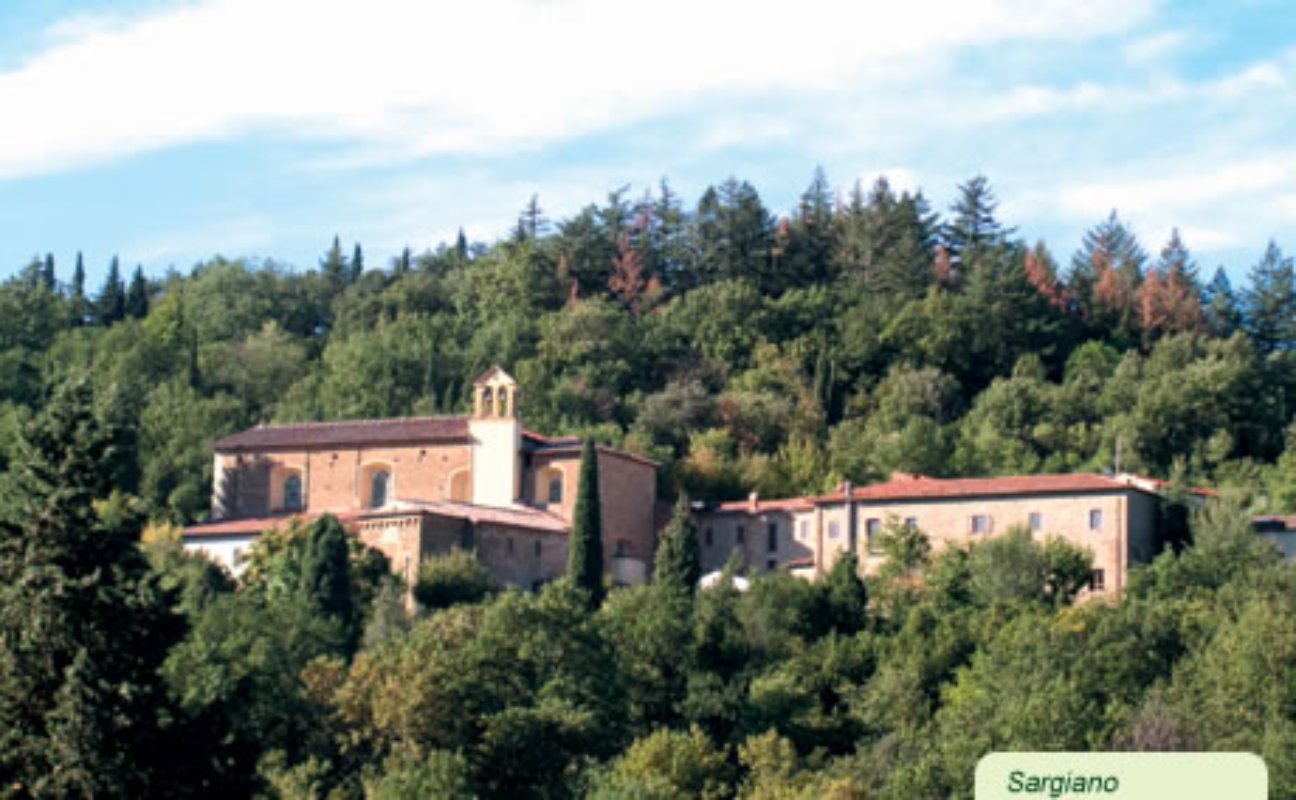 natureNaturalistic attractions
The woods of Sargiano
Nature and Franciscan culture
Overlooking the city of Arezzo, on the northern slopes of Monte Lignano, you can visit the attractive, secret wood of Sargiano, protected over the centuries by the walls of a former Franciscan convent. The place itself, and the care with which the wood has been preserved, bears witness to the profound respect for nature embedded in the Franciscan culture. In this small verdant corner the oak flourishes and multiplies, a species which, because of its prized wood, has become over time very rare in the province of Arezzo and all over Italy, where territory has been sacrificed to make way for arable land. The wood is an oasis of peace and cool temperatures, especially in the heat of summer, thanks to its copious tree cover. You are sure to lose yourself in the heady blend of different fragrances from flowers such as orchids, daisies and cyclamen, as well as shrubs of laurel and hawthorn.

The heart of the wood can reserve small surprises: trees like flutes forged by the beak of the green woodpecker or dense hedges like theatre curtains, behind which you can see the reddish tail of a fox disappearing, and leaves camouflaged into comfortable nests for small insects. At the entrance to Sargiano visitors can admire the imposing "Holm Oak", connected with the legend of the Aretine brigand, Federico Bobini known as Gnicche who, it's said, was in the habit of organising his ambushes precisely in the vicinity of this impressive tree, approximately 200 years old. The ANPIL Wood of Sargiano can be visited only on guided tours, by contacting the Arezzo City Council or the Environmental Guides.
Arezzo
The centuries-old city of Vasari and Piero della Francesca
Not everyone knows that Arezzo is an ancient city, older than Alexandria in Egypt! To discover Arezzo you need to have a smattering of understanding about its past. Arezzo was one of the main Etruscan city-states. ...
Morekeyboard_backspace
You might also be interested in