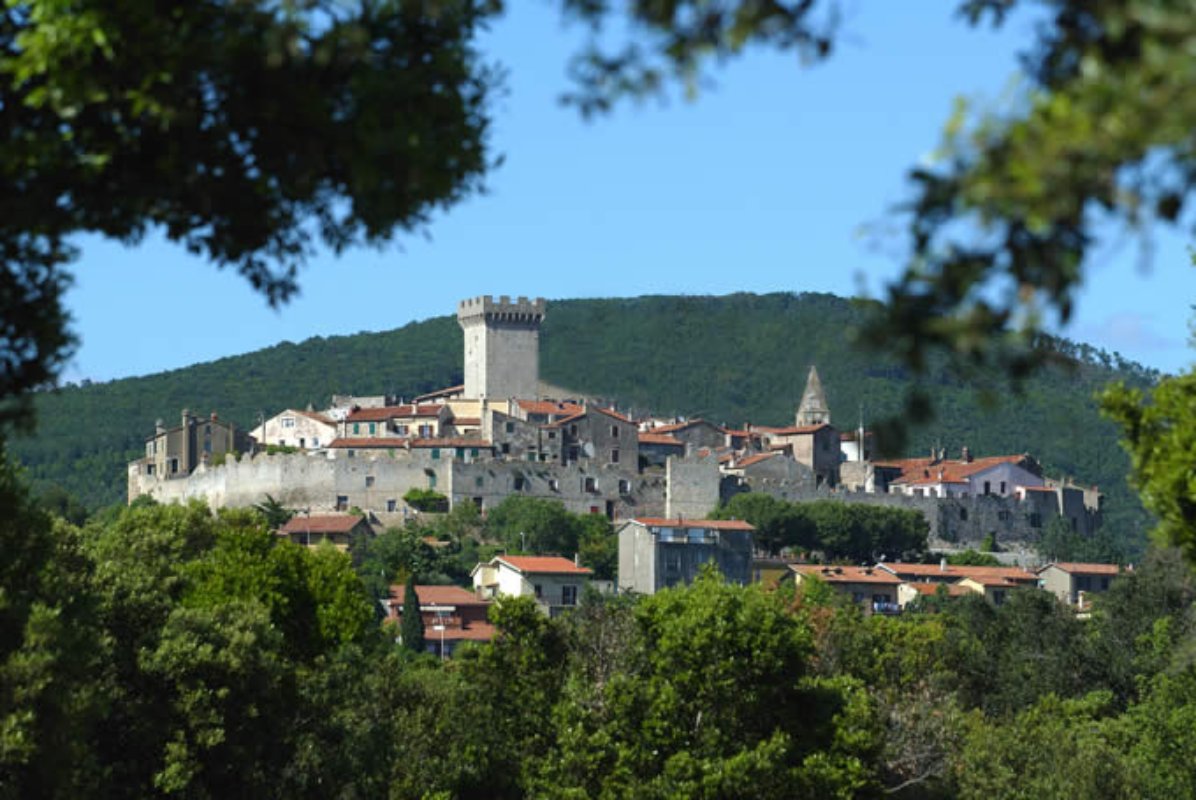 Monuments
The walls of Capalbio
A centre of feudal power in the Middle Ages
The village of Capalbio constructed its first set of walls in the Middle Ages, between the 11th and 12th centuries. The walls were built by the Aldobrandeschi family as a defensive system around the Fortress of Capalbio, the centre of the feudal power. In the 15th century, under the administration of the Republic of Siena, the structure was modified and a second set of city walls was built. The inner walls are lower and date to the Renaissance with a series of towers between one interval and the next, most with square bases. The difference in height between the two circles of walls allows for an unusual double walkway for patrols on two different levels. There are gates on both ends of town, but the more noticeable of the gates is Porta Senese where you will find the plaque from 1418 whcih commemorates the restructuing of the walls and the Medici coat-of-arms placed here in 1601 when Capalbio became a part of the Granduchy of Tuscany.
Capalbio
Where the line of sight stretches across the entire Maremma and flies as far as the sea
Capalbio is an alluring town in Southern Tuscany, which stands at the top of a hill covered with typical Maremman brush. The town developed around the Castle of the Three Fountains of Rome (8th century) and was owned by the Aldobrandeschi family in the Middle Ages. Later it became the property of the Conti Orsini and in 1416 was annexed to the Sienese Republic. ...
Morekeyboard_backspace
You might also be interested in