Hamlets, districts and squares
The village of Monticchiello
Strong walls, authentic beauty and the "Teatro povero"
In the heart of Val d'Orcia, in the municipality of Pienza, there is an ancient village which has succeeded in conserving an authentic beauty: Monticchiello.
In Etruscan and Roman times, this small village was a crossroads of streets that connected centres and communities in the area. There are still traces of the medieval fortresses, greatly contrasting the Renaissance framework of Pienza. The sturdy walls and the tower of the keep that stands on the hill are signs of the village's intense past, a stronghold for the defence system of the Republic of Siena.
It is during the period of being under the protection of Siena that the story of Monticchiello begins. There is news of the village which dates to long before the municipal era, as evidenced by the fact that the name can be traced back to the Roman gens Clelia.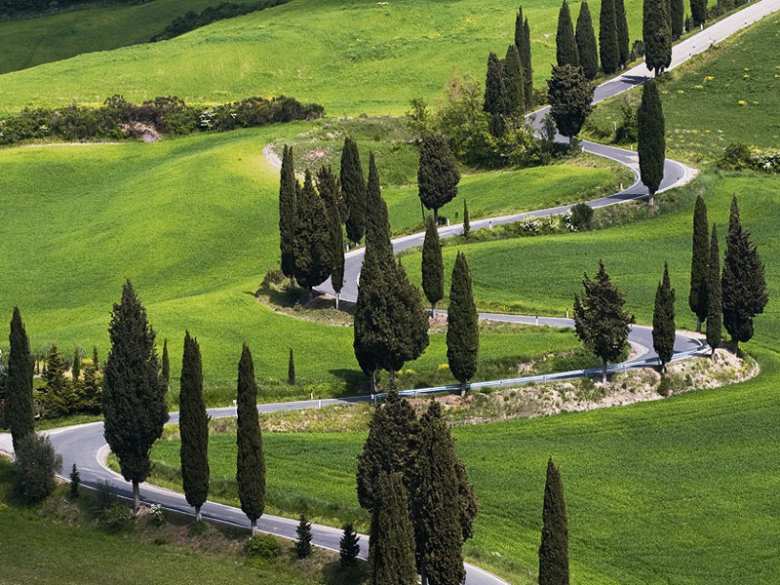 In the 1200s, the village began to take on its current appearance, with the walls, the cassero and the church, and typical civic institutions were established, all of which were dictated and regulated by statutes written in the vernacular. When the Republic of Siena fell in 1559, Monticchiello was handed over to the Medici, after which it gradually lost the role and importance it once had. In 1777, it became part of the municipality of Pienza.
The Church of Santi Leonardo e Cristoforo still today attests to the village's period of greatest prosperity, home to many frescoes from the Sienese school dating to the 14th and 15th centuries.
A rare example of cultural autonomy and collective effort characterizes Monticchiello and its inhabitants: the "Teatro Povero". This theatrical experience has been closely tied to the life and history of the community for decades. The performances offer a glimpse of village life, which addresses current problems, drawing inspiration from local history and re-introducing the customs of rural civilization, now a thing of the past.
Pienza
An ideal city, founded based on beauty
Pienza is a gem in the Val d'Orcia. It's known as the city of Pope Pius II, Enea Silvio Piccolomini, who was born here in 1405. Once Pius became Pope, he wanted to transform his humble birthplace, Corsignano, into an urban-architectural treasure. Therefore, he entrusted the total renovation of the village to the architect Bernardo Rossellino and to the humanist Leon Battisti Alberti. ...
Morekeyboard_backspace