location_cityHistorical Buildings
Trebbio Castle
The Medici residence in San Piero a Sieve, in the Mugello area
This castle is an ancient medicean villa that was built on the ruins of a previous feudal tower by Michelozzo Michelozzi at the request of Cosimo de' Medici. It is now a UNESCO world heritage site.
An imposing construction built in San Piero a Sieve, in the heart of Mugello at 500 metres above sea level. From its high position it dominates the entire territory, that, in the past, was crossed by important communication roads.
A tall crenellated tower rises above the large square of the building which is surrounded by tall, monumental cypresses. The castle still has an Italian garden on the west side and wide terraces and a vegetable garden at the south with a beautiful 17th century pergola built on cylindrical pilasters.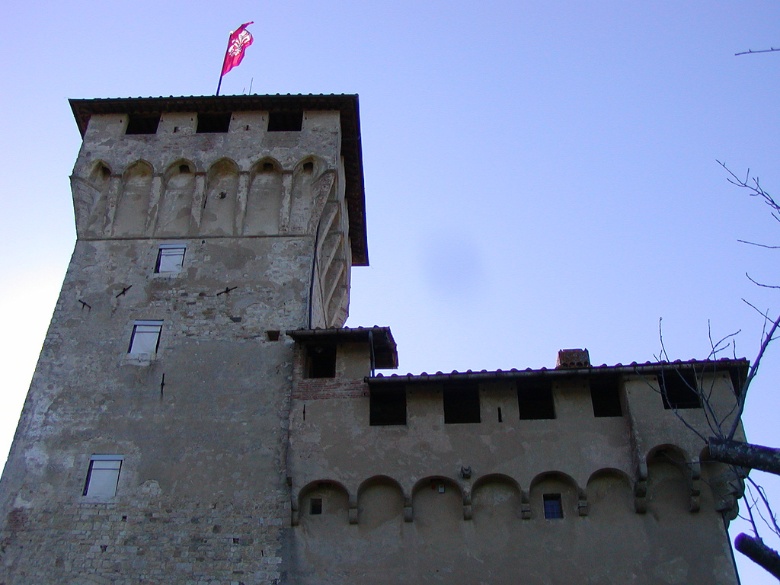 This place was a favourite destination for Lorenzo il Magnifico for his hunting trips and for long periods both Giovanni dalle Bande Nere and Cosimo I lived there. In 1476 a young Amerigo Vespucci took refuge there from a plague-ridden Florence.
In the end, it was sold by the Medici family in 1644 for 113,500 scudi (the currency of that time) to Giuliano Serragli.
It is a private building but you can visit it on appointment.
Info: www.mugellotoscana.it/en
San Piero a Sieve
Parish churches, bridges and old convents, between Florence and Mugello
Arriving in San Piero a Sieve, you are welcomed by one of the greatest sights for sore eyes in all the Mugello. The valley that cradles the town is closed off to the north by a green mantle of beech trees, silver fir and Scots pine in the Emilio-Tuscan range of the Apennines; to the south by the spurs of the mountains which curve round towards the Florentine basin; to the west by the ...
Morekeyboard_backspace
You might also be interested in