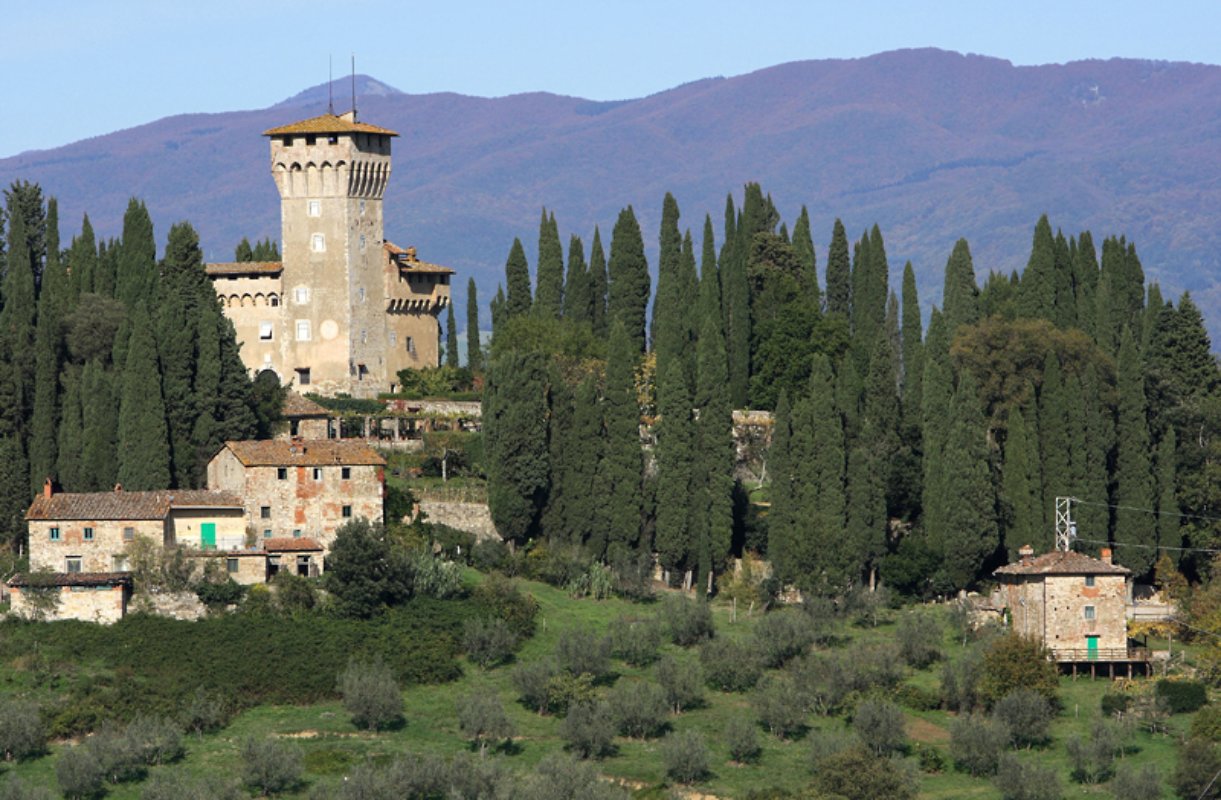 location_cityArchitecture
Trebbio Castle
Medici residence at San Piero a Sieve
This castle villa was built on the ruins of a previous feudal tower by Michelozzo Michelozzi at the request of Cosimo de' Medici. An imposing construction built 500 metres above sea level on a hill which dominates the entire Mugello region and where, in the past, important communication roads crossed.
A tall crenellated tower rises above the large square of the building which is surrounded by tall, monumental cypresses. The castle still has an Italian garden on the west side and wide terraces and a vegetable garden at the south with a beautiful 17th century pergola built on cylindrical pilasters.

This place was a favourite destination for Lorenzo il Magnifico for his hunting trips, and Giovanni dalle Bande Nere and Cosimo I both lived here for significant periods of time. In 1476 a young Amerigo Vespucci took refuge from a plague-ridden Florence here. It was finally sold by the Medici family in 1644 for 113,500 scudi to Giuliano Serragli.
Contact: mugellotoscana.it
San Piero a Sieve
The ancient village of San Piero a Sieve was developed around the ancient parish of St. Peter from the XI century
This town's most splendorous period corresponds to the Medici domination of this terrain: in fact, the construction of the stupendous villas that are to be found scattered throughout the Mugello territory, are owed to this family. ...
Morekeyboard_backspace
You might also be interested in