location_cityHistorical Buildings
The Tower Houses of Prato
Discover what was once known as 'The City of Sixty Towers'
In the historic centre of Prato, there are many high-walled buildings with austere vertical façades covered with stucco. These are the ancient homes of the town's most important and powerful twelfth century political cliques.
At that time, Prato was known as the 'city of sixty towers', a very high number considering the town's population then. It was relatively common for towers to be demolished or shortened, depending on the most powerful clique between the Guelphs and the Ghibellines. Whoever came out on top during these struggles would partly destroy their enemy's tower and take possession of it. Some of the towers were later used as look-out points in order to help defend the city in war time.
Today there are very few of these towers left and the ones which are visible are not as tall as they were. The towers still standing are generally made of ivory white albarese stone from Calvana or reddish brick. In many cases, the towers have characteristic colour schemes which were typical of Medieval Pratese architecture.
They have Romanesque small windows, narrow porticos, slits, ledges and holes which were used to support moveable wooden bridges. These constructions are called Tower Houses because they also served as homes and warehouses, despite being principally built for defence.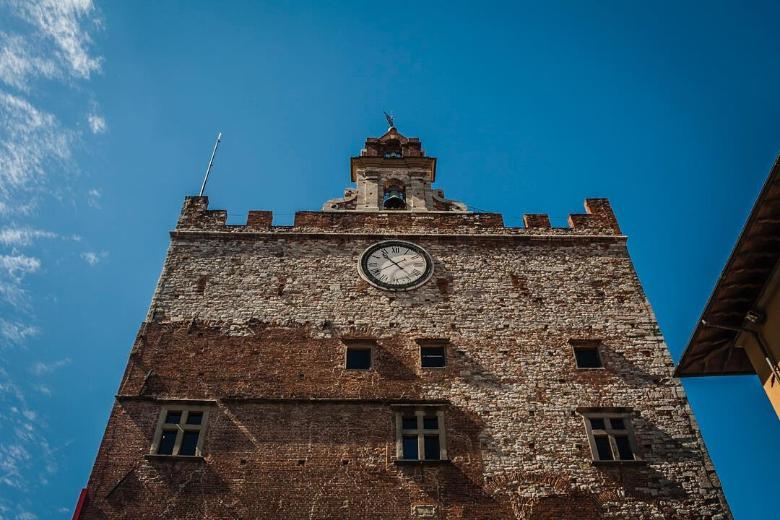 One of the best examples is the red brick Tower House at Palazzo Pretorio.
Prato
In the heart of Tuscany, a city of art and prestige
If there is one city that can impress those looking for lesser-known destinations, it's Prato. Considering how the city is presented by the press, visitors will be surprised to discover an elegant and well-preserved historical city centre, as impressive as the most famous Medieval Tuscan cities. ...
Morekeyboard_backspace
You might also be interested in