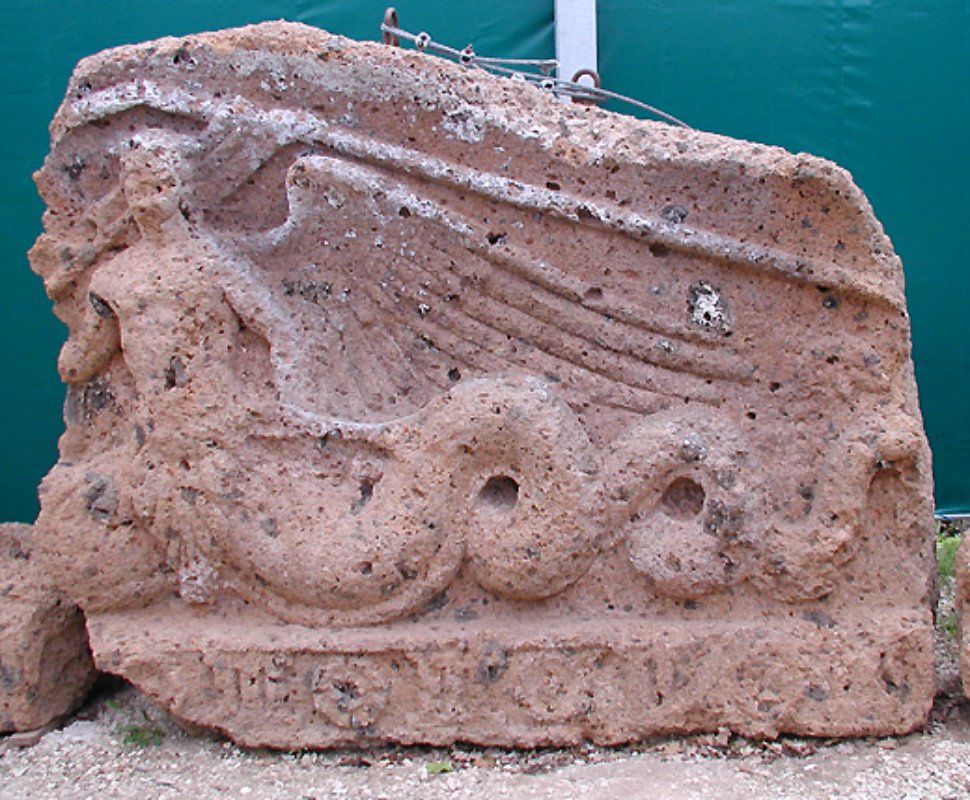 Historical sites
The tomb of the winged demons
A notable example of Etruscan tomb in the archaeological park of the "tuff city"
In the splendid landscape of the Maremma is embedded the archaeological park of the "tuff city," a veritable open-air museum, offering visitors the chance to admire an unusual landscape characterized by the presence of a particular volcanic rock. A vast area of great historical interest, scenic and natural. The park is rich with many historical sites and evidence pointing to the Etruscan presence, like the monumental cemetery that make this area interesting and fascinating.

The Tomb of the Demons of Sovana is the most significant example of this type of tomb with a figure lying on the deathbed. The tomb looks like a cubic block carved into the tufa, whose face is carved on the face of a building to a kiosk, characterized by a deep central room. Within this niche is represented a dead man lying in bed with a friendly libation in his right hand, which keeps intact the special polychrome finish. The sculpture preserves the covering of stucco and colors, red Camicino for exposed parts, the white tunic and mantle.

At the sides of the central niche originally stood two statues of winged female demons, of which only that on the left, with the torch, is quite well preserved. On the pediment, in high relief, stands a majestic, winged sea demon. In symmetrical positions, in front of the facade, were two sculptures in the round were placed on high podiums, only that on the left, depicting a lion, is fairly well conserved.
Contacts: leviecave.it
Sorano
A place suspended in time, where the Etruscans build a majestic necropolis
Sorano and the surrounding towns are filled with examples of their Etruscan origin, which dates back to the period of this civilization's greatest splendor. Sorano was built on a high rock and this extremely picturesque position captivates all who visit it. With the passage of time, it has come to resemble a natural cliff, only slightly refined by the Renaissance architecture. ...
Morekeyboard_backspace
You might also be interested in