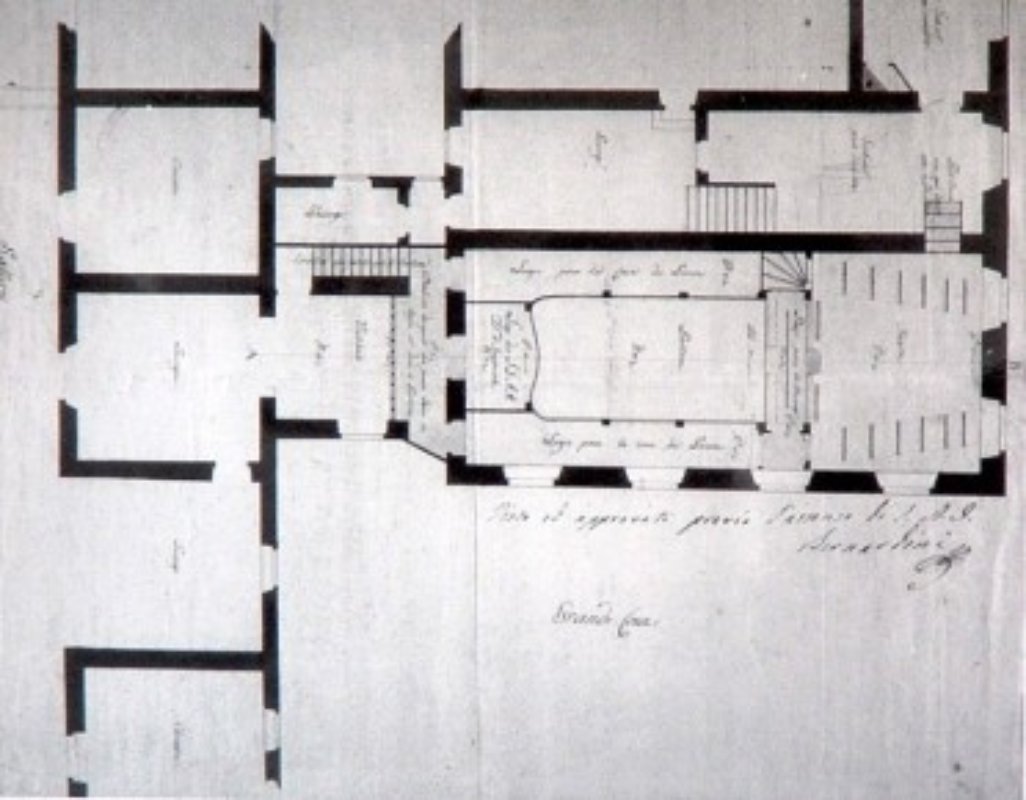 location_cityArchitecture
The Theatre of Elisa Baciocchi
Visit the beautiful Nuova Palazzina of Lorenzo Nottolini in the Ducale Palace in Lucca.
During the period of the Republic, musical performances and theatres were held in the Palace's large Council and Public Audience rooms. Music was an important part of the ceremonies held by the Elderly Court. Most rooms in the Palace were used for the musical performances held there as the musicians were members of the court and performed during public ceremonies, lunches, religious ceremonies and during meetings and elections. The Elderly Court, like most other courts in Europe in the Baroque period, operated very much on a public level, and music was a structural part of the court's daily affairs. It was also used to represent the power and authority of the court. It was Elisa Baciocchi who modernized the theatre, making the Court more practical. Effectively, she believed and sought for the total separation of the private sphere from the public sphere. The original music chamber was destroyed and a new one was built—in the former lunch room, a small theatre was constructed that could hold up to 60 people. Elisa acted in the theatre alongside the talented violinist Felice Baciocchi. The acclaimed Niccolò Paganini was likely the artist to have held the most performances in the theatre during his time at the Court. The structure was purposefully conserved and had not undergone substantial changes since the early 1800s, not even when the Nuova Palazzina was erected in 1834. It was torn down in 1872 when it was necessary to make room for the Appeals Court rooms and offices. The theatre was subdivided into three rooms and housed the prosecutor's offices.

Torre del Lago Puccini
Sunny beaches, fresh pine groves, ever-calm sea: paradise itself
In addition to the original epithet Torre del Lago, named after an age-old guard tower built between the 15th and 16th centuries on the western shore of the lake, Puccini was added recently, in tribute to the great composer, who loved the landscape that sparked his creative genius so much that he never had any desire to leave the place. ...
Morekeyboard_backspace