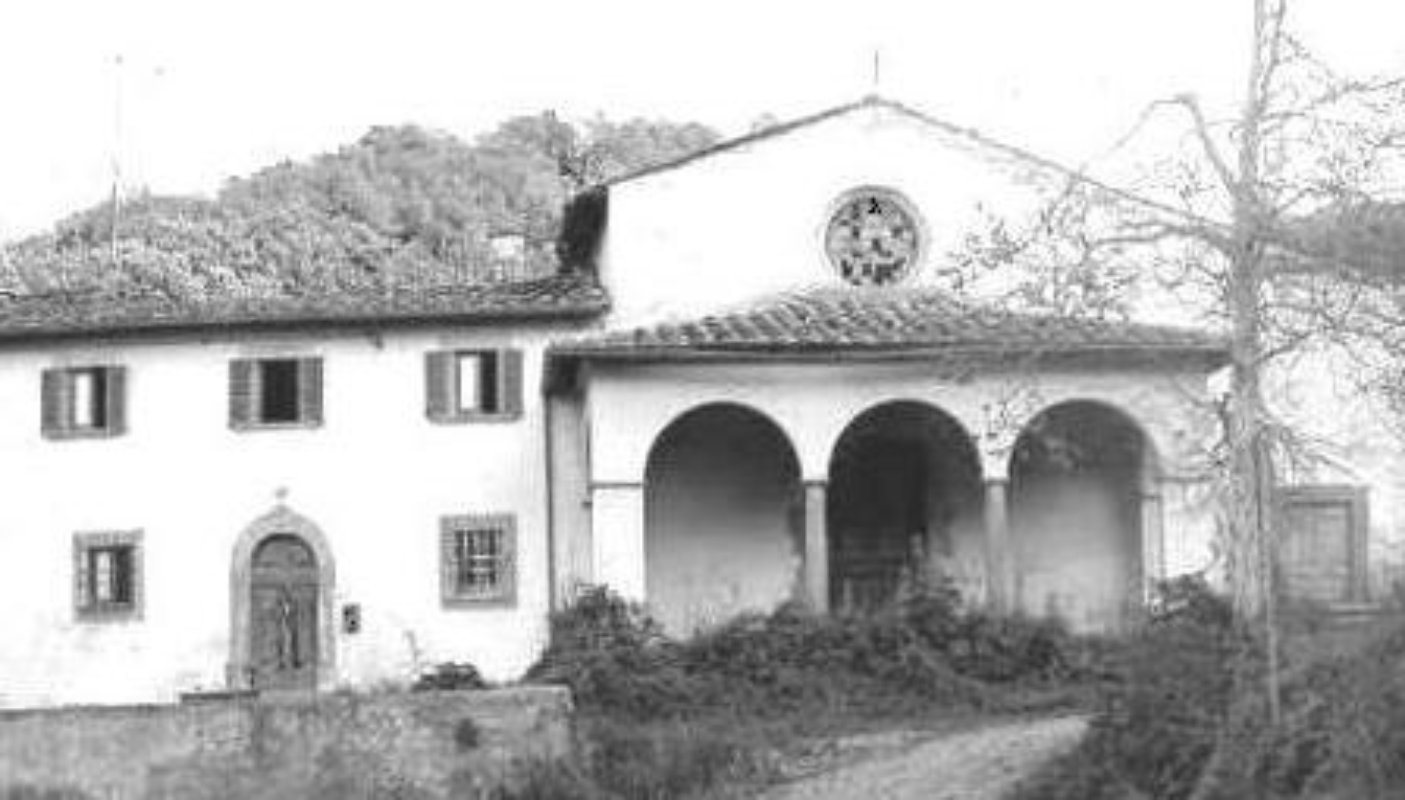 location_cityHistorical Buildings
The Santa Maria Church in Lamole
One of the most mysterious places in Tuscany
The small town of Brucianesi is on the SS67 road, on the way to Montelupo Fiorentino and just past Masso della Gonfolina. After Brucianesi, on the left, there is a road which climbs up hill to the church of Santa Maria in Lamole. The name 'Lamole' may come from the Latin 'lama', meaning marsh or pond. The church is dedicated to the Madonna and the first written evidence of it dates back to a thirteenth century document. However, there is proof of a building on this site as far back as the year 1000, and that may have been built on top of a pre-existing Pagan temple. The portal dates back to the fifteenth century, while the parsonage (which incorporates the Medieval towers) dates back to the following century. The chapel of the Compagnia del Santissimo Sacramento was built in the seventeenth century and is connected to the eastern flank of the church. During the nineteenth century and again in 1975, the church underwent a great deal of restoration work. Today, the church has fallen into a state of disrepair and is unfit for use. However, the cemetery has been recently restored and is still in use.
Due to its state of disrepair and abandonment, the interior of the church is a little spooky, to say the least. Vandals and thieves have destroyed much of the parsonage and the fonts and holy decorations have long been removed. The church has recently been found to have been used for 'black masses', as well as other sacrilegious acts, and as a consequence, the front door has been boarded up.
To the left of the alter in the next door chapel of the Compagnia del Santissimo Sacramento, a small door leads to a dark room with trapdoors on the floor covered with marble slabs. It was here that the bones of the dead used to be kept. When the church was abandoned, these bones were moved to the ossuary of the adjoining cemetery. It is said that somewhere there is a passageway that leads to the foundations of the original Pagan temple which stood here in ancient times. Local lore tells of strange lights that seem to shine from inside the church, of cries coming from the chapel and raids through the cemetery by vandals.


Montelupo Fiorentino
The town's economy is based on its production of Chianti and its ceramics industry
The municipality of Montelupo Fiorentino was formed in the Middle Ages although it has pre-Etruscan origins. It is in the province of Florence and has a population of around 11 thousand inhabitants. The town's economy is based on its production of Chianti and its ceramics industry. ...
Morekeyboard_backspace
You might also be interested in