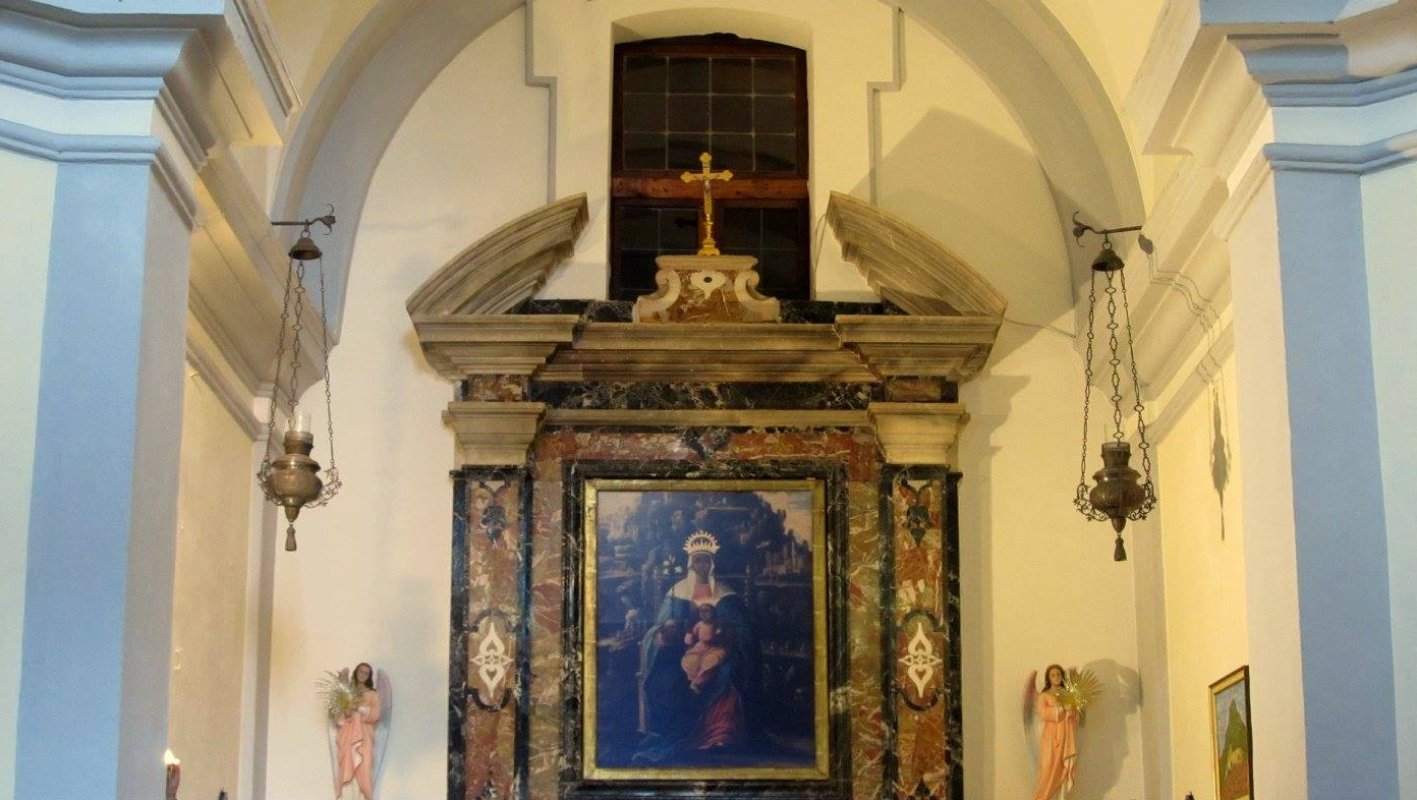 Places of worship
The Sanctuary of the Madonna di Monserrato
Porto Azzurro hosts charming shrine
Located on a secluded road about 1 km from Elba's Porto Azzurro, the Sanctuary della Madonna di Monserrato was built in 1606 by Spanish governor Pons y Léon. The building was a place of worship for the cult of the Black Madonna, who is venerated in Montserrat, Spain. In reference to the shrine, French writer, M. Valerj, comments 'if roads and large buildings herald the Roman domination or the advent of the French empire, then hermitages and places of devotion are the result of Spanish domination.'

With the death of Pons y Leon, the monastery was left to friars from the convent of St. Augustine near Piombino. It was never completely abandoned, despite the historical vicissitudes that influenced the island throughout the centuries. On September 8, Porto Azzurro annually celebrates the feast of the Madonna of Monserrato. Local people nurture sincere sentiments when it comes to celebrating this commemorative event, in addition to Saint James' Day, celebrated on July 25. Fireworks are set off above the bay, providing splendid scenery for onlookers.
Porto Azzurro
A charming fishing village surrounded by crystal clear waters and golden beaches
Porto Azzurro was renamed in 1947 when it was allowed to change from its old name, Porto Longone, which identified it with the prison housed in the Longone Fortress. The small town opens onto the Gulf of Mola, the widest bay of the eastern Elba coast, and has a well-protected port in which ferryboats and tourist boats regularly moor. ...
Morekeyboard_backspace
You might also be interested in