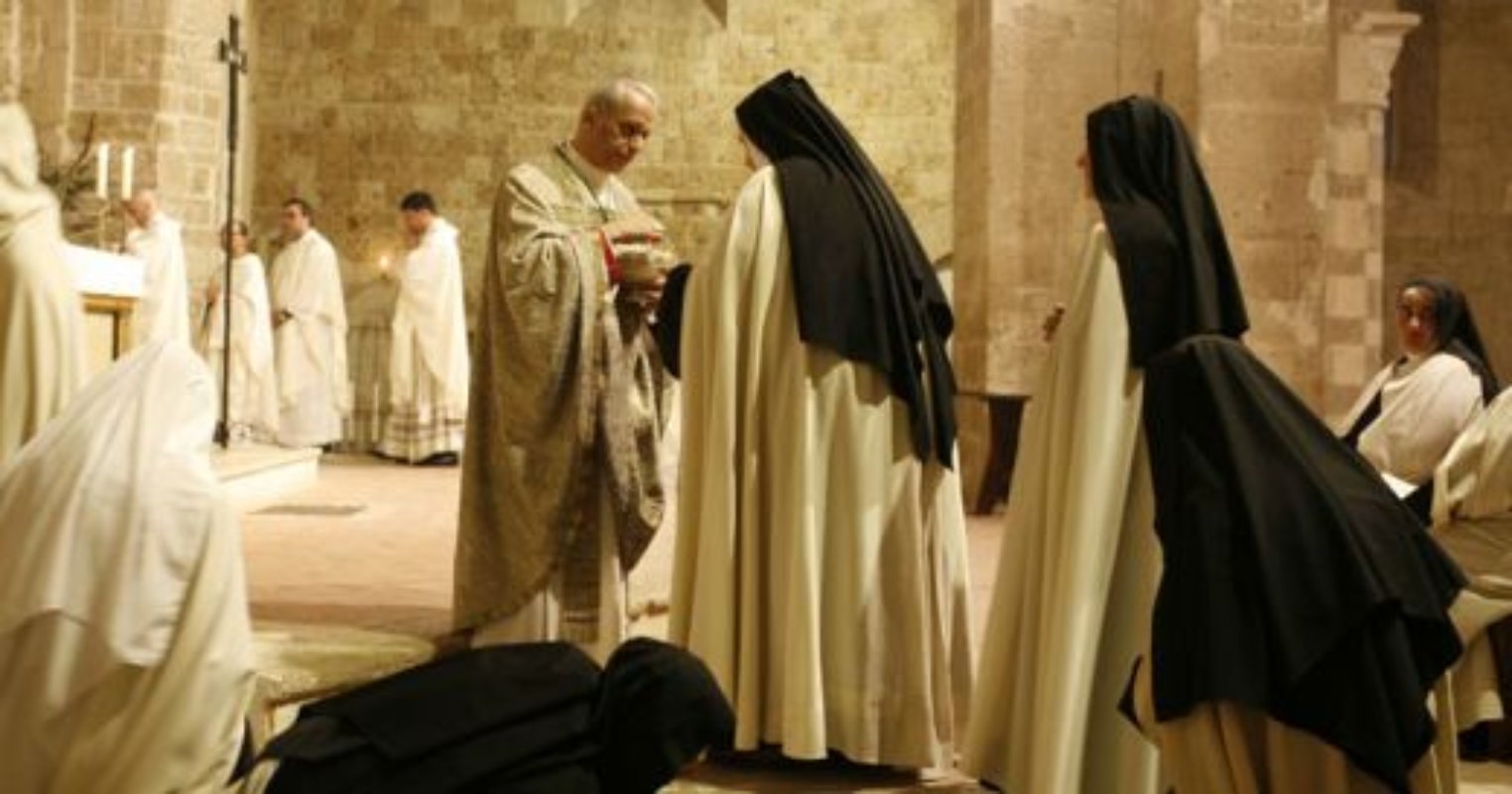 Places of worship
The sanctuary of the Madonna del Cerreto
The small religious building stands at the exact same point where the Virgin Mary appeared to a young girl
The sanctuary of the Madonna del Cerreto is a religious complex located in the municipality of Sorano. It was built beginning in 1854 to replace the dilapidated church of Santa Maria dell'Aquila and to remember, at the exact same point where it was erected, the appearance of the Virgin Mary to a young local girl that had happened a few years before. The miraculous occurrence was later celebrated with the addition of the left chapel at the turn of the 20th century.
The sanctuary of the Madonna del Cerreto is a simple place of worship with a Latin cross plan. The outer walls are covered in plaster. The entranceway is in the centre of the facade, flanked on each side by a pilaster, while another pilaster is found at the end of each side of the facade. Covering the entire side view horizontally, striking edging is found on top of the four pillars. In the middle a round neo-Romanesque arch rises up, outlining a lunetta to the side and below. The upper part of the facade ends in a tympanum, which acts as support for the roof.
The inside of the church, with its single nave and apse, is beautiful to behold due to the many pillars that divide it into bays, punctuating the arches of the characteristic cross vault. The left chapel, named for Our Lady of the Sorrows (Madonna Addolorata in Italian), has an early 20th-century altar, and is located at the exact point where the Virgin Mary appeared.
Contact: monasterocarmelitane.it
Sorano
A place suspended in time, where the Etruscans build a majestic necropolis
Sorano and the surrounding towns are filled with examples of their Etruscan origin, which dates back to the period of this civilization's greatest splendor. Sorano was built on a high rock and this extremely picturesque position captivates all who visit it. With the passage of time, it has come to resemble a natural cliff, only slightly refined by the Renaissance architecture. ...
Morekeyboard_backspace
You might also be interested in