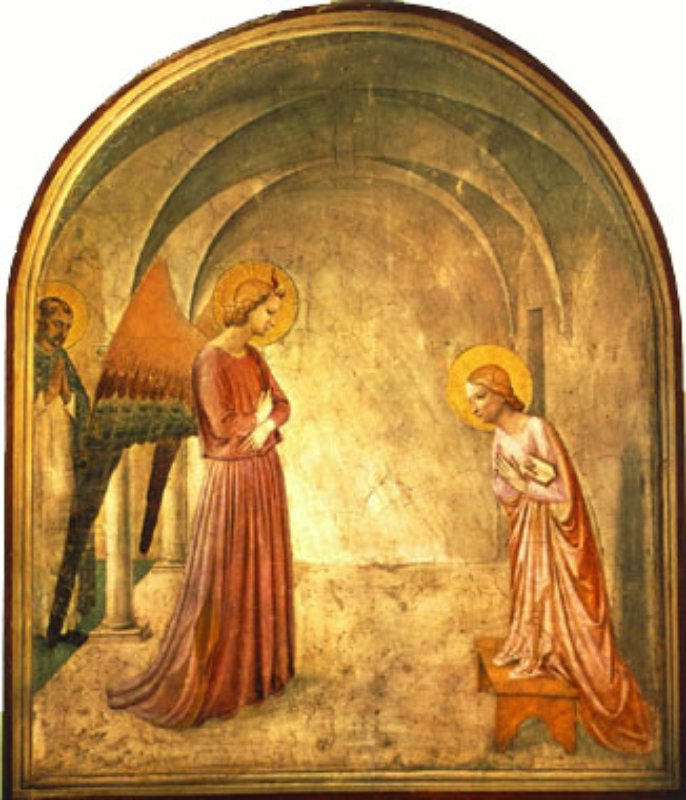 account_balanceMuseums
The San Marco Museum
Medici patronage and the religious art of Fra' Angelico
The San Marco Museum occupies the oldest part of a Dominican monastery rebuilt by Michelozzo during the decade from 1436 to 1446 by appointment of Cosimo de' Medici the Elder. Michelozzo attempted to use as much as possible the walls of the old building to create a monastery whose rooms and layout were in line with modern criteria of functionality, still recognisable today. Overall, the building is a monumental complex with all the sobriety and elegance typical of Florentine Renaissance architecture.On the ground floor, the rooms formerly used for community life: the Hospice for the pilgrims next to the entrance, the Chapter Hall, the Washroom, the Refectory and the adjoining room used for the kitchen and other facilities; there is also a small 15th-century cloister, called Chiostro della Spesa, and a courtyard, the so-called Granary Courtyard.

During this same period, the building was endowed with an extraordinary cycle of paintings by Fra Angelico who lived and lived in the monastery in 1387 and 1400-1455. They were located in the cells, the Annunciation and stories from the life of Christ, in the corridors, in the cloister and in the Chapter Hall, the Crucifixion. A number of the ground-floor rooms house a remarkable collection of panel paintings by Fra Angelico: particularly fine are the Last Judgement, the Linaioli Tabernacle, the Deposition, the Silver Wardrobe doors.The San Marco Museum also houses a number of works by Fra Bartolomeo (1472-1517), including a famous portrait of Savonarola. The Library, the first Renaissance library open to the public, formerly held the Italian, Latin and Greek codices that belonged to the Humanist, Niccolò Niccoli, which later passed to the Laurentian Library. It now holds a precious collection of over a hundred illuminated choir books from the Middle Ages and Renaissance, originating from this monastery and other suppressed monasteries and convents.
San Marco Museum
Piazza San Marco 1 - Firenze
Ph: +39 055 2388608


For advanced reservations: Firenze Musei, Tel. 055 294883, costs € 3,00 per person (€ 4,00 per/for Galleria Uffizi or/and Accademia); School groups: Tel. 055  290112. On-line ticket sales: www.firenzemusei.it.



 
Florence
An astonishing city of art, fashion and tradition
If you are visiting Tuscany you cannot miss Florence. The Renaissance city is a treasure trove of art with an astonishing contemporary vibe. Beyond the extraordinary artistic heritage, a testimony to its centuries of civilization, the best way to enjoy Florence is to stroll along the riverside avenues at sunset, or to get lost among the city's myriad alleyways of the bohemian Oltrarno or the ...
Morekeyboard_backspace
You might also be interested in