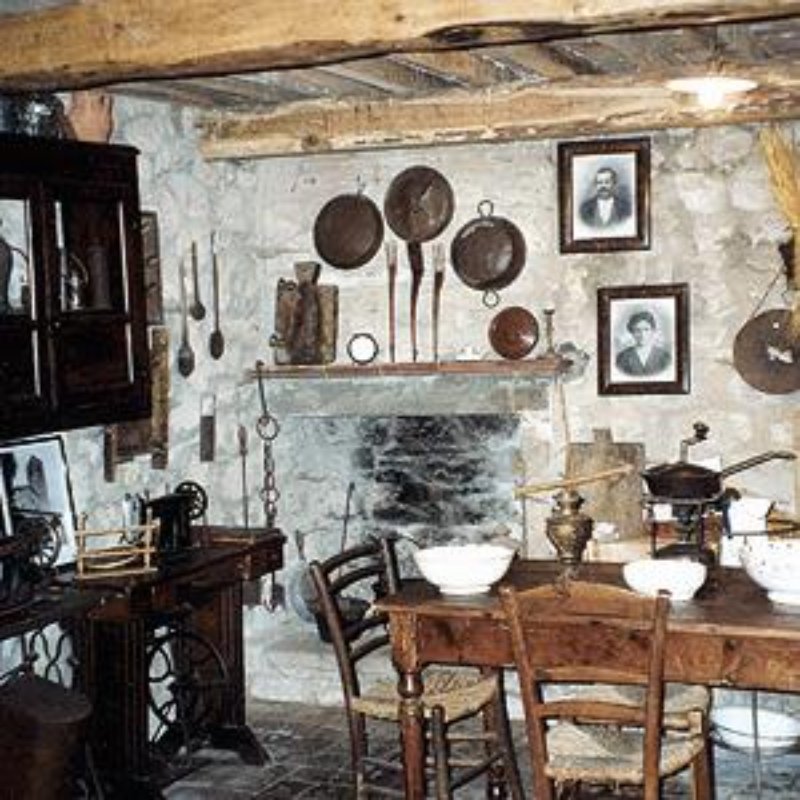 account_balanceMuseums
The Rural Culture Museum in Casore del Monte
Travel over the ancient roads of the past, which are characterized by their simplicity and ancient rural culture.
The museum was set up in the buildings adjacent to the San Bartolomeo church in 1995 by the Rural Culture Museum Association. Thus, it is located in the heart of the Casore del Monte town, which still maintains its ancient fortification walls and towers that were built in the 13th century. In all probability, the church was erected as a chapel inside the castle, which had a tower that seems to have looked much like a bell-tower. The church and bell tower are located at the highest point of the town, where the town's stronghold was likely located (the place where villagers would take refuge if the fortified walls were damaged during an attack or attempted conquest).

The ethnological museum was born as a result of the need to document the town's colorful history and its vivacious and lively surrounding territory—a centuries-old history based on rural daily life. Visitors can discover and learn more about the ancient rural and agricultural lifestyle. At the museum, visitors can admire old soil tilling machines, sewing machines, tractors and plows, some of which are still functional today. These machines are interesting thanks to their structural simplicity, but mainly when compared to modern-day agricultural equipment.
Marliana
A town in the Valdinievole, with an economy famed for fruit, olives and wine-grape production
The town's name probably comes from the Latin Christian name "Marilius", to which the suffix "-anus" was added, indicating belonging. EARLY HISTORY The first human presence on the territory of Marliana dates back to the era of the Luguris and subsequently to the Romans. Of the latter many coins have been found during numerous archaeological digs. ...
Morekeyboard_backspace
You might also be interested in