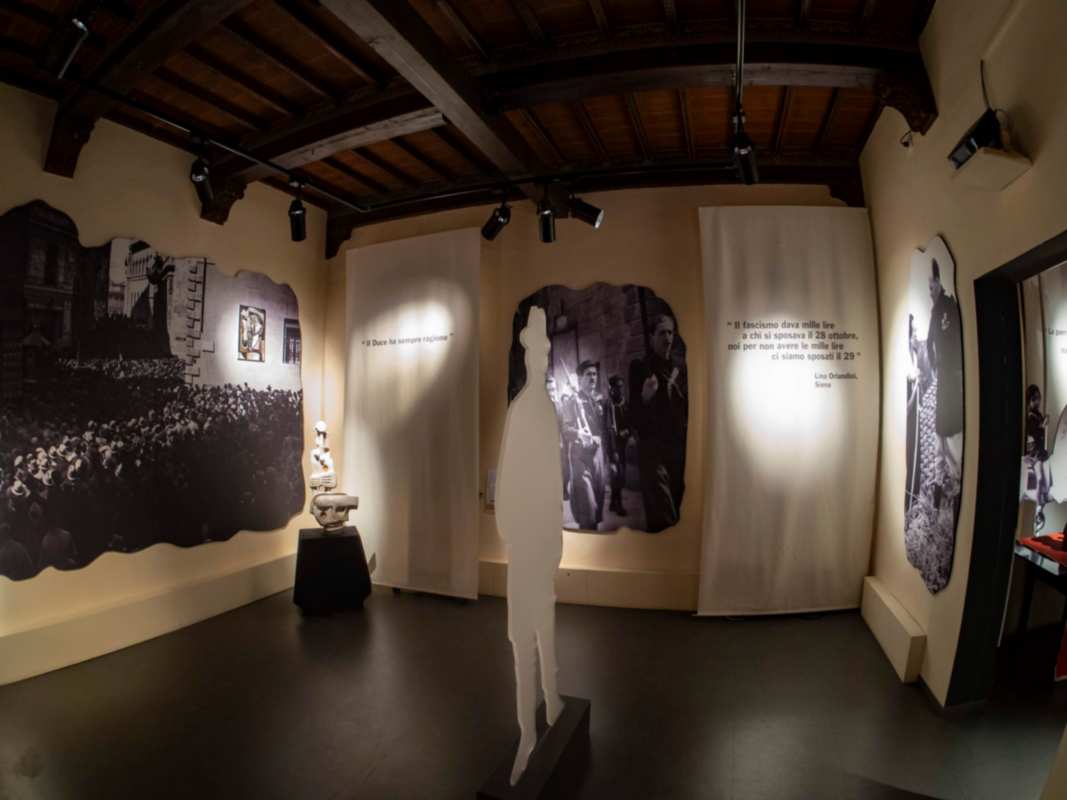 account_balanceMuseums
The Rooms of Memory, Siena
A museum trail through the history of twentieth-century Siena
Siena and the Sienese area were heavily involved in events of the twentieth century, which saw conflict and social upheaval on an unprecedented scale. The Rooms of Memory (Stanze della Memoria), which were opened on 27 January 2007, take visitors on a journey through the city's modern history. The trail begins with the start of the 1900s, focusing on the crucial themes of fascism and the Resistance, and ends with the Liberation: along the way it tells the stories of the local men and women and the roles they played in those agonised years.
The Rooms are located in the Casermetta, as the Sienese have called it ever since 1943-44, when it was the headquarters of the Italian Social Republic's political police. Anti-fascists were brought here and tortured, while punitive raiding parties sallied out in search of partisans.
The trail consists of 12 rooms, each of which contains gigantographs, information panels, films and audio narratives, all of which accompany the visitor on their tour. Visiting the Rooms of Memory helps you to understand one of the most intense and dramatic episodes of Sienese history, in a place where the memory of those who opposed fascism is nourished and transmitted in a way that is more than merely symbolic.
Siena
Where not a single stone has changed down the centuries
You can see Siena from afar, resplendent in its medieval harmony. The three hills on which it stands are the high points in an idyllic backdrop of arable fields, where the edges of the ancient city melt into a countryside which in places looks like the background to Ambrogio Lorenzetti's painting Allegory of Good Government in the Palazzo Pubblico. ...
Morekeyboard_backspace