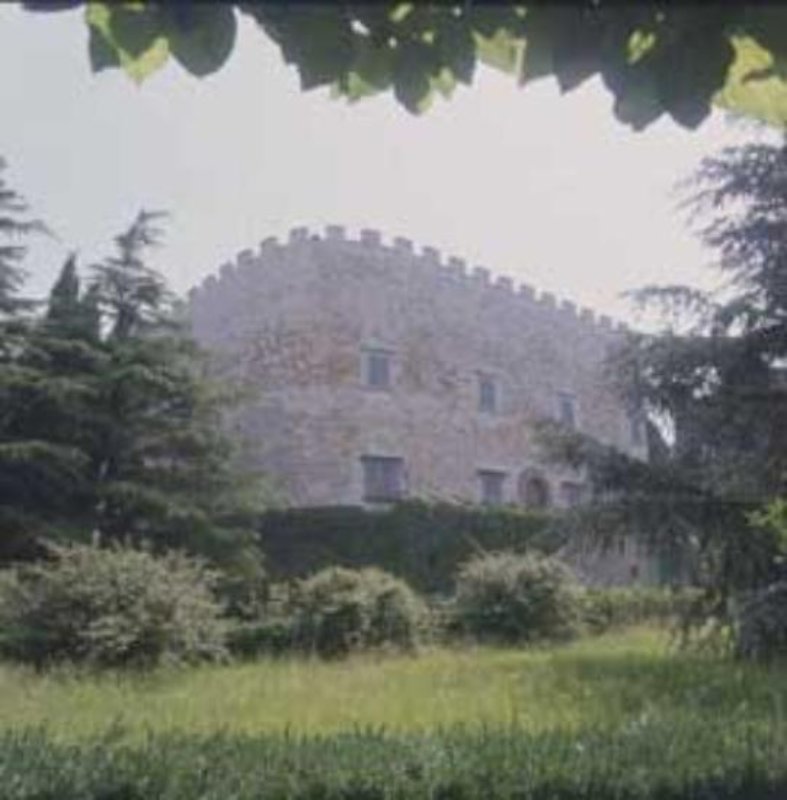 location_cityHistorical Buildings
The Rocca di Montemurlo
Born as an instrument of military defense, this fortress became an elegant home in the 1400s
The Rocca--or Fortress--of Montemurlo was the fulcrum of the castle's fortification system and can just barely be seen at the top of the hill, protected from sight by century-old trees. The facade of the fortress, with its crenellated tower (the base of which can still be seen in the house's basement), has been a symbol of power since the times of the domination of the Guidi family. With a little imagination, visitors can still see the drawbridge which has since been replaced by a the monumental double stairs which were designed by Giorgio Vasari the Younger. These stairs were modified during the course of the 19th century as part of a series of restorations which brought the villa to its current aspect, under the patronage of the Pistoian Gherardi family.
The last major historical event to take place at the Rocca was the siege of 1537 after which Montemurlo became a Medici dominion, along with the rest of Tuscany. It was at this time that the Rocca lost its original purpose as a border garrison and became an elegant, refined residence.
The villa, which is not open to visitors, still retains traces of the fortress at the ground level where parts of the peripheral wall of the tower are still visible. The main staircase leads to a quiet courtyard decorated with pilasters which support a portico which leads to beautiful, but simply decorated, rooms on the villa's interior.
The entire complex, including the estate gardens which are organized partly "all' italiana" and partly as forest, are well maintained, even though the owners are not currently resident in the villa.
Montemurlo
Noble villas and the most scenic hills in the Bisenzio Valley
Montemurlo lies halfway between Prato and Pistoia. In recent years the town has experienced industrial and population growth. Not devoid in architectural and natural attractions scattered throughout the nearby countryside as well as in the town, Montemurlo is a town that takes visitors by surprise, unaware of all of its treasures. ...
Morekeyboard_backspace
You might also be interested in