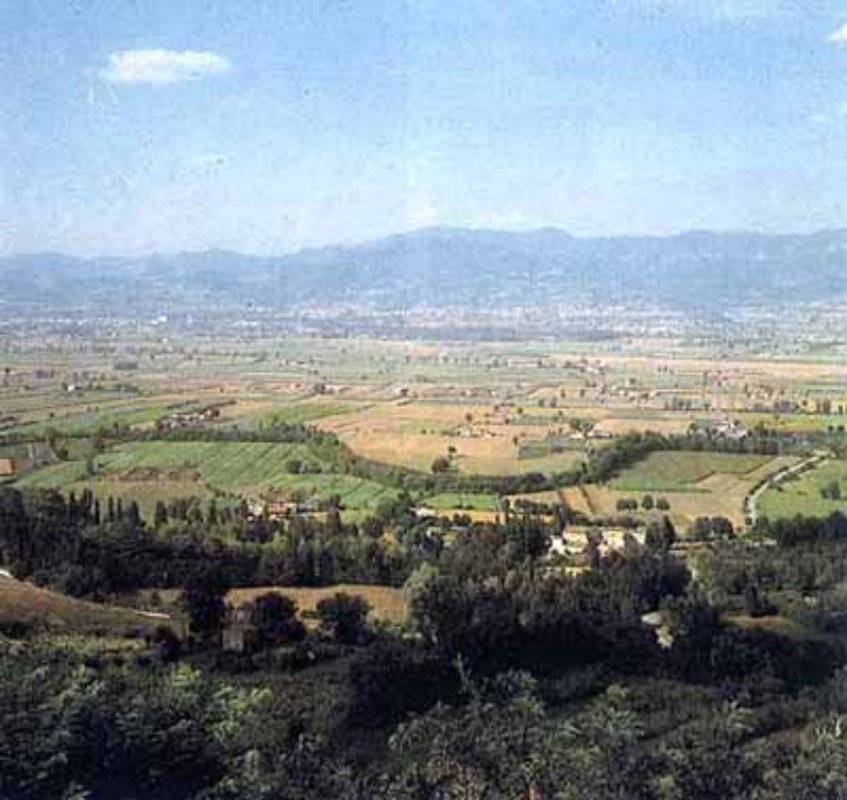 Places of worship
The Parish Church of Santa Maria in Corsano
Corsano is home to religious gem
San Leo di Anghiari lies along the highway connecting Sansepolcro to Arezzo. Its Roman church, Santa Maria a Corsano, was probably built during the twelfth century by the Camaldolesi monks. It was most likely constructed on the ruins of a pagan temple, along the old road that linked Anghiari with Citerna—a water source. Its construction is particularly interesting thanks to the bell tower located near the façade. Its interior forms a Latin-cross and contains three little chapels.

The church was renovated in the fifteenth century, when decorations, stone arches and pillars were added. Its seventeenth-century altar holds a beautiful fourteenth century painting by the Arezzo school. With the Unification of Italy, the church was confiscated by the Italian state and sold in addition to surrounding farm land. It was declared a national monument in 1917. The church was restored and reopened to the public in 1954. Currently, it is closed due to additional restoration needs.
Anghiari
A medieval walled town immersed in the splendid landscape of the Tiber Valley
"Anghiari is a place that reveals its own enchantment only by degrees, and even then, only to the traveller who wants to explore and use their own eyes", wrote Harold Donaldson Eberlein, crossing the Upper Tiber Valley in 1929. Nothing could be truer, because Anghiari, like the rest of Tuscany, is a place to discover. ...
Morekeyboard_backspace