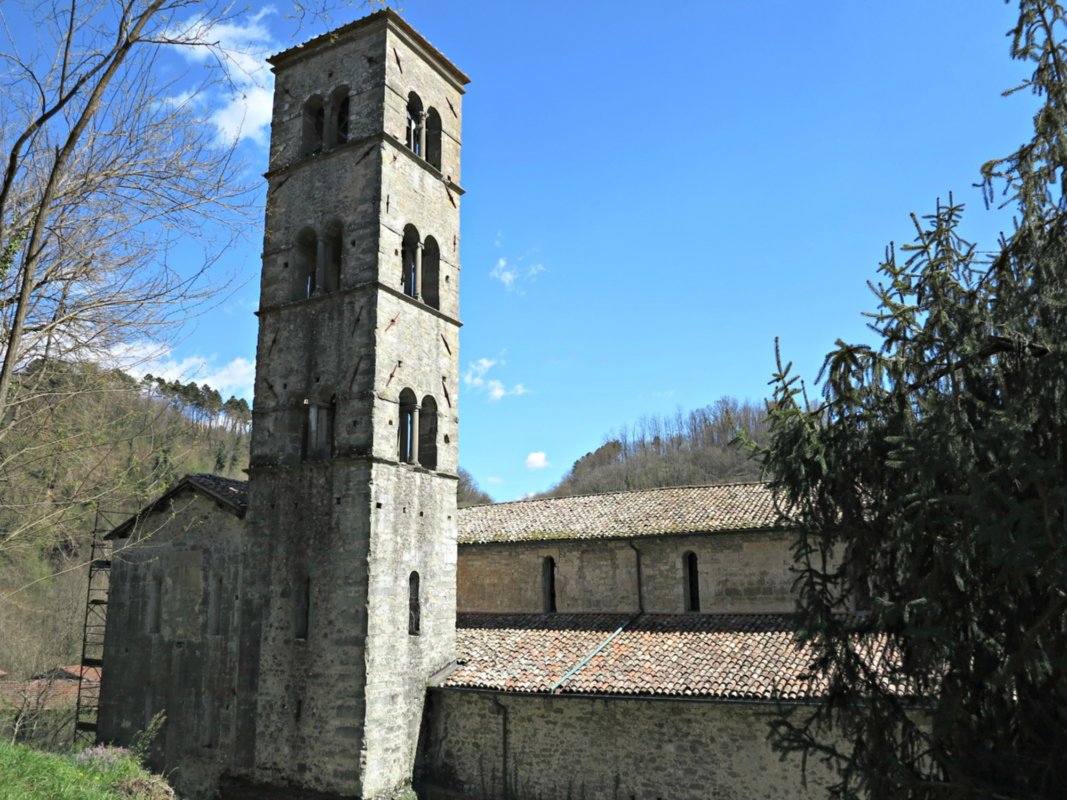 Places of worship
The parish church of Santa Maria in Barga
In existence since 845, this three-nave building has an impressive trancept
During the High Middle Ages the parish church of Santa Maria di Loppia (Barga) was under the control of the Rolandinghi. They were one of the most important clans in the Serchio valley and collected all the Church's tithes. The area controlled by the parish church was very large: in 1260 it included almost thirty religious buildings. Towards the end of the 13th century, the parish came under the control of Guglielmo di Guidone Bizzani.
The oldest part of the building is the base of the bell tower; of which only the north-east corner that rests against the church has been preserved in the origional. The parish church was entirely rebuilt in the 12th century on a Latin-cross plan with three naves, a transept and a semicircular apse. Today, the building still has this structure. On the façade there are two doors with architraves and round arches and a second entrance is located on the west side of the southern transept. There are also narrow windows along the sides of the naves, in the transepts and in the apse.
Between the 16th and 17th century the church underwent heavy renovations when the bell tower and the apse were practically built anew; the aisles and transepts were raised, and large windows were put in place of the narrow ones. During a recent restoration, clearly visible in all parts of the building, the narrow Medieval windows were reopened, while the windows added in modern times were filled in. Additionally, a number of ashlars were replaced, together with the main door—of which only the left side of the origional frame remains.
Barga
CHARMING MEDIEVAL VILLAGE SITUATED BETWEEN THE TUSCAN-EMILIAN APPENINES AND THE APUAN ALPS
Barga is a small town with ancient traditions going back as far as the Langobardic era of the Early Middle Ages (6th – 8th century) and was established in an evocative position between the sloping hills of the Tuscan-Emilian Apennines and the majestic amphitheatre known as the Apuan Alps. ...
Morekeyboard_backspace