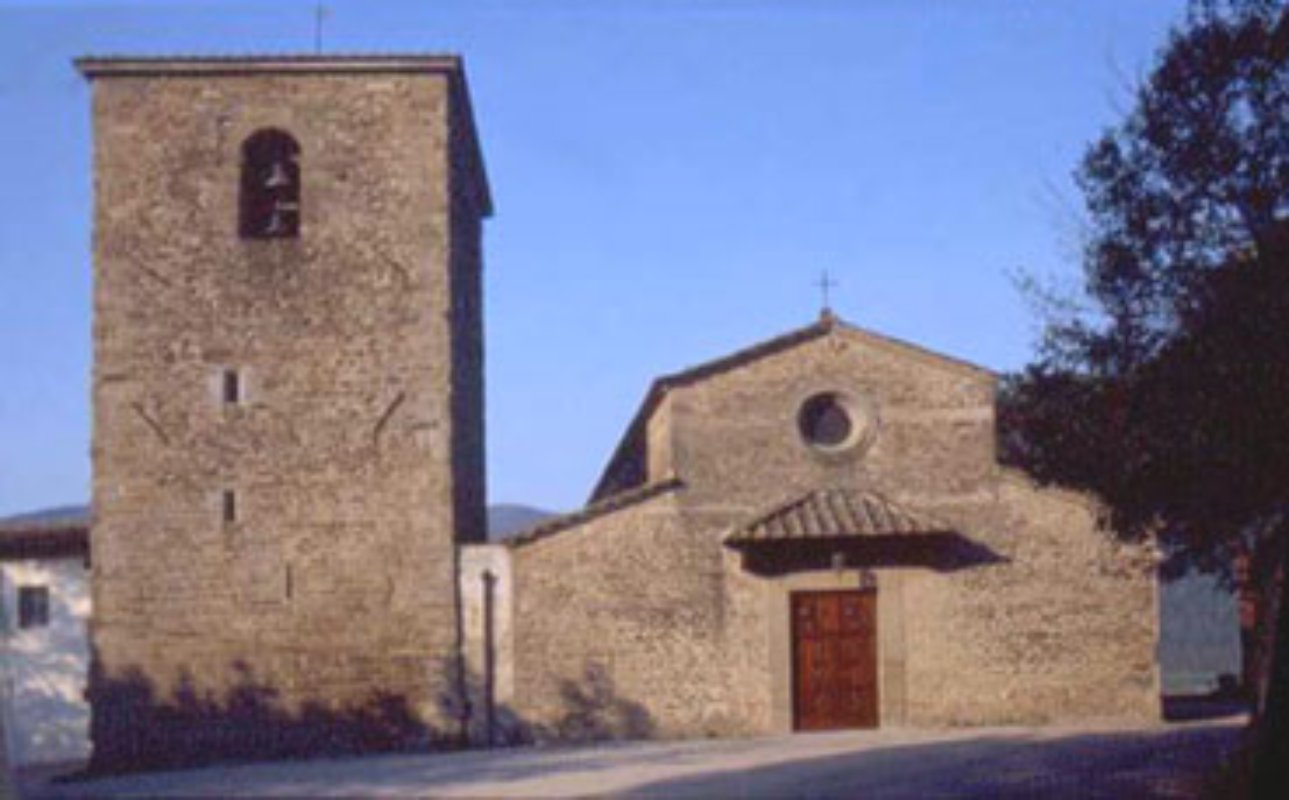 Places of worship
The Parish Church of Santa Maria at Dicomano
Practically an art gallery, it hosts numerous important masterpieces of the Renaissance
Among the soft hills of Dicomano emerges the Parish Church of Santa Maria at Dicomano, notable for its bulky form and imposing belltower which probably has military origins. The religious structure was built between the 5th and 6th centuries and was one of the first parish churches dedicated to the Madonna. This church replaced an earlier Christian church which itself had been built on the perimeter of a pagan temple destroyed in 405 CE by barbarians.

The chapel, smaller than the present day one, was oriented to midday with the apse resting on the fortifications of which the bell tower remains the only sign. In the 15th and 16th centuries the orientaation of the church was changed in order to make it possible to open a new entrance from the apse. In 1542 three naves were built after damages from an earthquake, but the church only acquired its current appearance in 1919 after a restoration which sought to restore medieval aspects on the 16th century structure.
The interior holds works of art by the school of Ghirlandaio, Cosimo Gamberucci, Giambattista Naldini, Francesco Curradi, Lorenzo Lippi, Giacomo Conti and terracotta from the Robbiana school.Next to the basilica is located a beautiful cloister and the presbytery holds the Reliquary of Saint Ilario which holds ashes and blood of the saint in a hexagonal glass urn topped by a gilded bronze angel and supported on an ebony base.
Dicomano
Where art blends with the landscape
Where the Comano river flows into the Sieve is where you can find Dicomano. Its variety is the fundamental characteristic of the surrounding countryside: there's the typical scenery of a mountain atmosphere, similar to the Mugello, as well as a more valley-like environment, typical of the Val di Sieve. ...
Morekeyboard_backspace
You might also be interested in