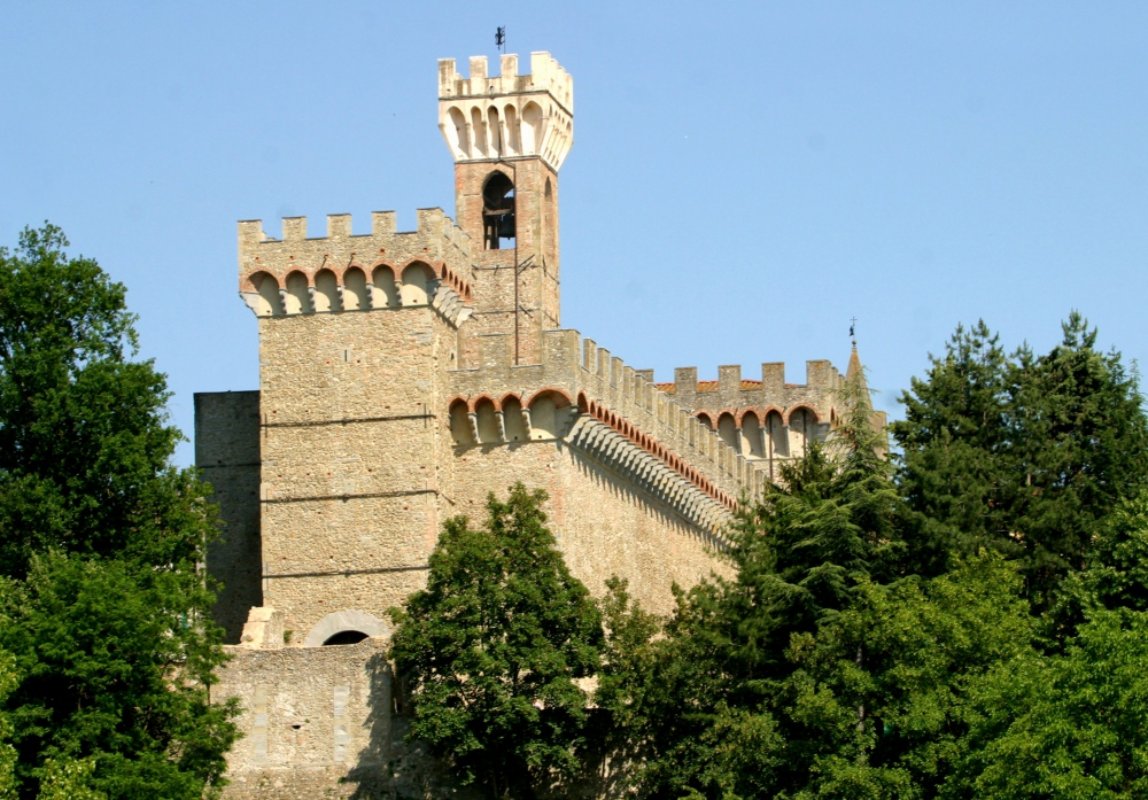 location_cityArchitecture
The Palazzo dei Vicari
The jewel of Scarperia
From the 15th century on, Scarperia, the " New Land ", was the Vicar's residence and, therefore, housed the offices that administered Civil Service and Justice for the Florentine Republic in that vast part of Mugello.
The Medici family, whose policy was to maintain progressive control of the Republican Magistrature, was particularly interested in holding the office and appointing a member of a loyal family as Vicar. The members of these families took turns running the office throughout the 15th century
Palazzo dei Vicari, is a 14th century structure that has undergone numerous transformations and renovations throughout the centuries. The façade, which is decorated with the coats of arms of the different families that held office there throughout the ages, bears witness to the power of the Medici.

The building is made up of a massive elongated central body with a display of projections - which, on the part overlooking the square, are due to modern renovations - and a sloping base.
It is now the home of an extremely precious historical archive, and that of the Museum of Cutting Blades: a century old trade of which Scarperia boasts hundreds of years of highly esteemed production .
On the same square that holds the Palazzo dei Vicari we find: the Oratorio della Madonna di Piazza in which the Vicar, with great ceremony, took office, and the Propositura dei SS. Jacopo and Filippo in which we can admire a rich marble tondo of the Madonna and child attributed to Benedetto da Maiano.
We strongly suggest a visit to the newly restored Torrino, an ancient dungeon situated at the southwest corner of the original town walls.
Contact: prolocoscarperia.it
Scarperia
Founded at the beginning of the XIV century with the name of Castel S. Barnaba, is known as "la Scarperia"
In the following century Scarperia became the seat of the Vicar of Florence and grew economically thanks to its position: this town is in fact found on the main road that connected Florence to the trans-Apennine towns of Bologna and Imola in the Middle Ages. ...
Morekeyboard_backspace
You might also be interested in