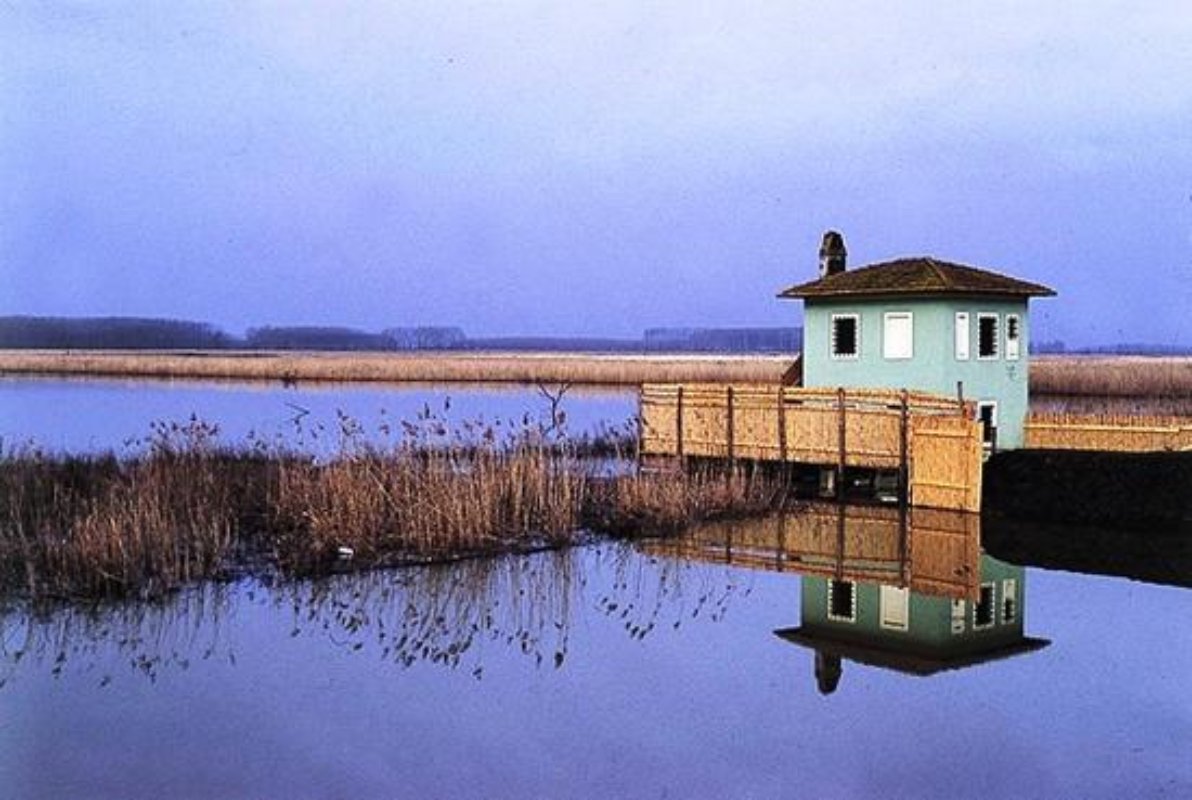 ???.icon?????????
The Padule di Fucecchio marshlands
Enjoy the uncontaminated natural surroundings of the Padule di Fucecchio
Habitat
The Fucecchio Marshland covers an area of about 1800 hectares, divided between the Provinces of Pistoia and Florence. In spite of it being drastically smaller than the ancient lake-marshes which once covered most of the southern Valdinievole area, it is still the largest inland marsh in Italy today. From a naturalistic point of view, the most interesting areas are situated near Larciano, Ponte Buggianese and Fucecchio. The Marshes form a more or less triangular basin lying in the Valdinievole area, south of the Pistoia Apennines between Montalbano and the Cerbaie Hills. The main water supply comes from slopes of the Apennines.

The only river that flows out from the Marshes, the Usciana Canal, runs more or less parallel to the River Arno for 18km before eventually joining it near Montecalvoli (near Pisa). This area is made even more interesting by the fact that it borders other areas of great environmental value such as Montalbano, the Cerbaie Hills and the little Sibolla Lake which is connected to the Marshes through the Sibolla Trench. The Nature Reserve "Padule di Fucecchio" is also well set-up to welcome visitors. For example, there is an observation hut converted from one of the characteristic Marshland cabins.

The Protected Area
About 230 hectares of the Marshes are protected as a Nature Reserve, recently established by the Provincial Administration of Pistoia (205 hectares) and Florence (25 hectares). The Province of Pistoia, whilst maintaining direct management of the protected area, has appointed the Centro di Ricerca, Documentazione e Promozione del Padule di Fucecchio (the Centre for Research, Documentation and Promotion of the Fucecchio Marshes) to be responsible for the development, use and technical-scientific supervision of the area. The Consorzio di Bonifica del Padule di Fucecchio (Consortium for Reclamation of the Fucecchio Marshes) has been made responsible for environmental maintenance.

Active management in the Reserve includes the control of infesting plants, habitat recovery of the open water areas and maintenance works. The rules of the Nature Reserve forbid shooting and fishing, reclamation, morphological changes, altering the water quality, introducing plants and animals, lighting fires and unauthorized aircraft flying over the area. Entry is forbidden to some of the more interior banks of the protected area, but the "Le Morette" observation tower provides an excellent view of the zone.

Fucecchio
A castle along the via Francigena
Fucecchio is in the province of Florence and has a population of twenty thousand inhabitants. The town's origins are closely tied to those of the Cadolingi, a powerful family from Pistoia. They chose to live in Fucecchio for its proximity to all the major Tuscan cities. ...
Morekeyboard_backspace