Places of worship
Oratory of Santa Caterina delle Ruote
In Ponte a Ema, in the municipality of Bagno a Ripoli, there's a gem of Italian Gothic
The Oratory of Santa Caterina delle Ruote is located in Ponte a Ema, in the municipality of Bagno a Ripoli, and is a gem of Italian Gothic. Built around the mid-1300s by the Alberti family, it's a simple, symmetrical building, not unlike many others found in the countryside around Florence and Siena.
The oratory, however, is home to frescoes and decorations of a rare kind of beauty: an explosion of forms and colours narrate the life of the princess martyr St. Catherine of Alexandria, painted by the Maestro di Barberino and Pietro Nelli, though the apex of its narrative strength can be found in the parts painted by Spinello Aretino, one of the top exponents of 14th-century Tuscan painting.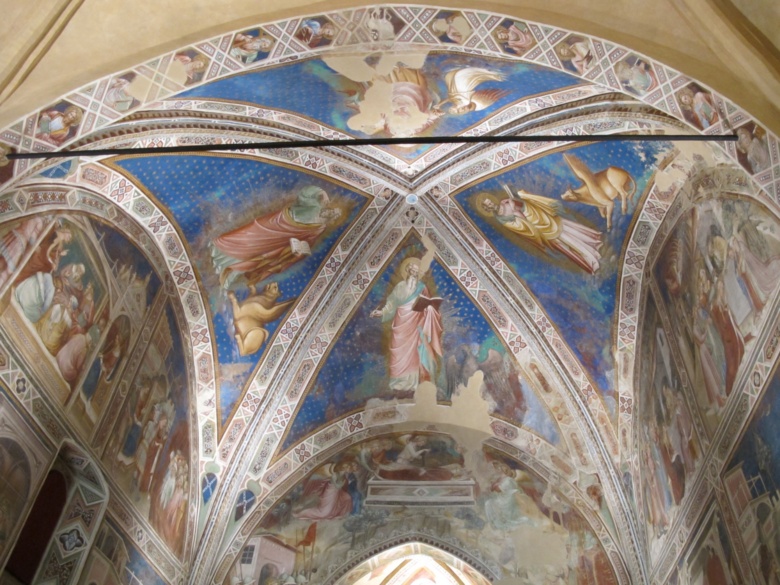 The fresco cycle underwent various modifications and interferences over the centuries: after a long restoration, the paintings are once again visible in all their beauty.