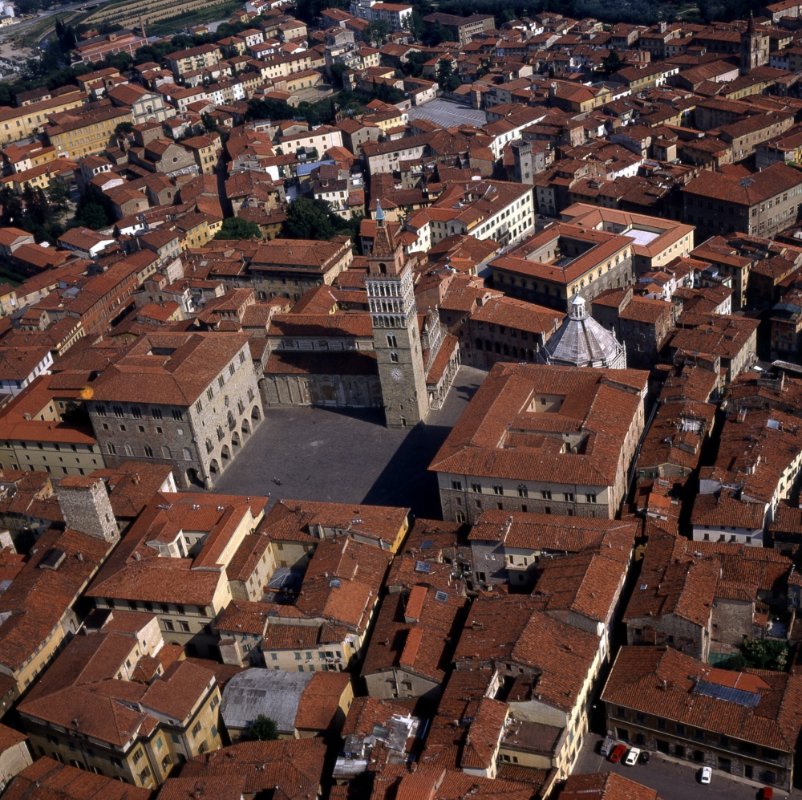 account_balanceMuseums
The Museums of Pistoia
Fascinating tours for discovering the art and culture of Pistoia
Pistoia boasts a network of interesting museums which have the advantage of being distributed in a relatively small area. This allows visitors to visit more than one in a single day, creating personalized itineraries that answer individual curiousities. Both located in Piazza del Duomo, the Palazzo Comunale and the Antique Episcopal Palace represent the most important Pistoian collections alongside the Palazzo Rospigliosi della Ripa del Sale which is just a few metres away.

The Civic Museum is the primary town museum and winds through the first floor, mezzanine and second floor of the City Hall, with the most important examples of Pistoian art from the 14th to 20th centuries.

The cellars of the Antique Episcopal Palace, the episcopal seat from the 11th-18th century, wind through an interesting archeological tour. A visit to the Cathedral Museum is an opportunity to admire the precious gold and silver work, including the reliquary of San Jacopo by Lorenzo Ghiberti, the rare sacred vestments and liturgical furnishings. It also constitutes a genuine journey back in time, through secret spaces full of mystery.

Following the Ripa del Sale down from the Piazza del Duomo to the right of the Palazzo del Comune, you will find the 16th century Palazzo Rospigliosi della Ripa, seat of the Museum Clemente Rospigliosi, the New Diocesan Museum, and the Embroidery Museum.

The Rospigliosi Museum has a special fascination for visitors because it preserves not only the 17th century picture gallery of the family, but also the original furnishings, carpets and decorations. In the rooms next to the Rospigliosi Museum is located the New Diocesan Museum which exhibits liturgical objects, gold and silver work, devotional sculptures, and sacred vestments which come from local parishes. A few rooms on the ground floor of the same building offer space to the Embroidery Museum which offers an homage to the importance of this artisan tradition in the Pistoian province where the techniques are passed down from generation to generation and constitute to this day an important local economic resource.

Just a few minutes walk from the Piazza del Duomo, in Corso Silvano Fedi, is the Marino Marini Museum dedicated to the Pistoian artist's sculpture, drawings and illustrations.
Collodi
A town rich in history and beauty
Collodi, like all towns which are in a strategic geographical position, has had a very troubled history. The town's history has been marked by events revolving around the Garzoni family. They were part of the Ghibelline family, and therefore historic enemies of the Florentine Guelfs. ...
Morekeyboard_backspace
You might also be interested in