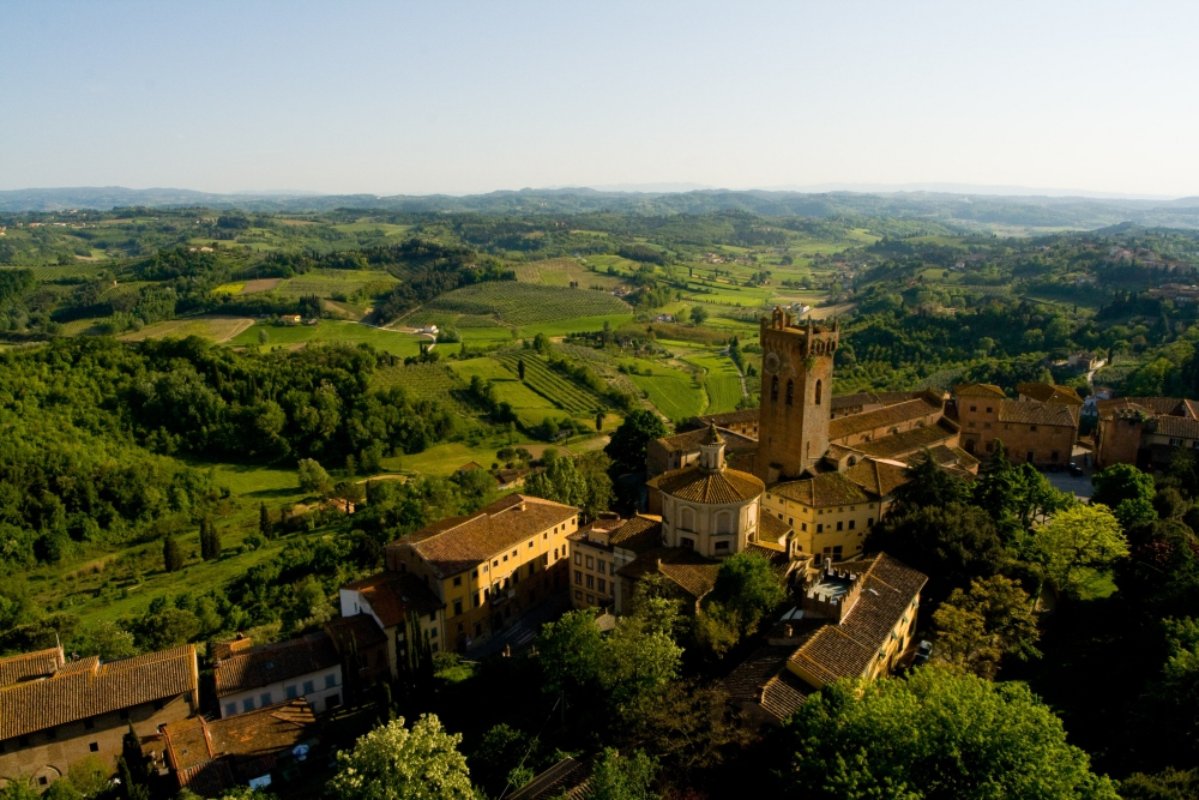 account_balanceMuseums
The Museum of the Dioceses
A collection of objects and sacred paintings from the cathedral
The museum is located in a space that is adjacent to the cathedral, where the sacristy was located in ancient times. It gathers sculptures, paintings and other works that have been collected from various parishes in the diocese to better safeguard them.The museum was reorganized in 2000 to better link the artworks with the history and culture of the area. Each artwork is fully documented to inform visitors on its specific point of origin in San Miniato. The architectural context in which the building was built is demonstrated through graphic and didactic aids and photographs. Visitors also get a chronological sense of the artworks at the museum, and learn how the San Miniato area was artistically linked to the other nearby 'art' centers.

The majority of artworks in the collection come from the cathedral, the church and convent of San Francesco, the S.Jacopo e Lucia church and the Santo Stefano church. The 17th-century artworks were donated to the rectory of Montecastelli by Alessandro Sanminiatelli in 1910. Other artworks come from other churches in the area.Among the most noteworthy paintings are the "Santa Caterina d'Alessandria" (circa 1370), attributed to Jacopo di Cione; two works by the Florentine Neri di Bicci (1418-1492); a "Dying Saint Francis", attributed to Giovanni Bilivert (1585-1644); and two scenes from the "Passion of Christ" by an unknown Flemish artist in the late 1500s.

Among the sculptures on display are the ambo slates from the cathedral that were made by Giroldo di Jacopo da Como (1274), and a terracotta bust of the Redentore, made by Agnolo di Polo, a student of Verrocchio. There is also a group of 31 ceramic basins from northern Africa from the 12th-century.
Contact: San Miniato Municipality
San Miniato
Famous for its prized white truffles, this town is packed with churches worth visiting
San Miniato is a charming town perched on a hill, just a short distance from the Arno. Halfway between Florence and Pisa, it was (not surprisingly) contested territory for the two cities through the centuries. Famous for its exquisite white truffles, which are native to the area, San Miniato's origins go back to the Etruscan-Roman age. ...
Morekeyboard_backspace
You might also be interested in