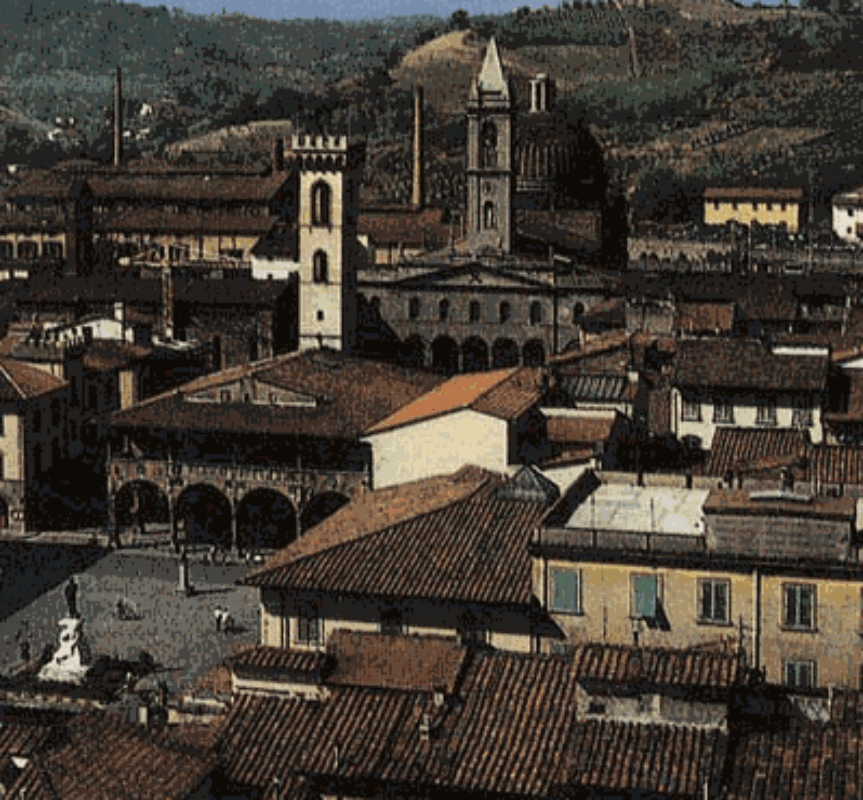 Places of worship
The Museum of the Basilica of Santa Maria delle Grazie
Don't miss the stunning Annunciation by Beato Angelico in the convent of Montecarlo
The museum is located in next to the Basilica of Santa Maria delle Grazie, a sanctuary that was built in 1479 after a miracle occurred to an elderly woman by the name of Monna Tancia, who, thanks to her prayers to the Virgin Mary, was able to breastfeed her three-year-old grandson after his parents died during the Plague.
 
The church was bombarded during WWII and its large cupola was damaged, however it has recently been restored. The church features an external double staircase at the entrance and is important because it was built in close proximity to the ancient fortified walls of Castel San Giovanni and Porta San Lorenzo, which contains a sacred representation of the Virgin Mary.
 
The museum was opened in 1864, when ecclesiastical figures gathered all of the sacred artworks from the city and surrounding area
with the aim of conserving them in one edifice. The artworks are exhibited according to a chronological itinerary.
 
The collection contains important paintings from the 1400s, including works by Giovanni di Ser Giovanni, known as lo Scheggia, the brother of Masaccio; Mariotto di Cristofano, his relative; Giovanni di Piamonte, a student of Piero della Francesca; Domenico di Michelino; and Iacopo del Sellaio. Perhaps the most significant Renaissance work is the Annunciation by Beato Angelico.
 
Artworks from the 17th century include a sacred painting of John the Baptist by Giovanni da San Giovanni. Other objects displayed include silver works and sacred objects and books.
 
Some noteworthy artworks are: Annunciation by Beato Angelico, in the convent of Montecarlo, 1430-1432; Giovanni di Ser Giovanni, known as Lo Scheggia, Madonna with Child on the Throne, 1440-1450; Giovanni di Piamonte, Archangel Rafael and Tobias, 1467-1470; Jacopo del Sellaio, Annunciation, 1472.
Opening hours:
Mornings: 10am to 1pm;
Afternoons: 2:30pm to 6:30pm (winter); 3:30pm to 6:30pm (summer);
Closed on Monday and Tuesday.
Price:
3.50€; reduced 2.50€; 1€ for school children (aged 6-18).
Disabled access: Partial
San Giovanni Valdarno
San Giovanni Valdarno is located in the province of Arezzo and counts 17,000 inhabitants
The council, founded in the XIII century by Florence, is rich in artistic testimonies. You can visit the Basilica and its museum, the Palazzo d'Arnolfo and Casa Masaccio. Furthermore, the historical, medieval style town centre is very striking. ...
Morekeyboard_backspace
You might also be interested in