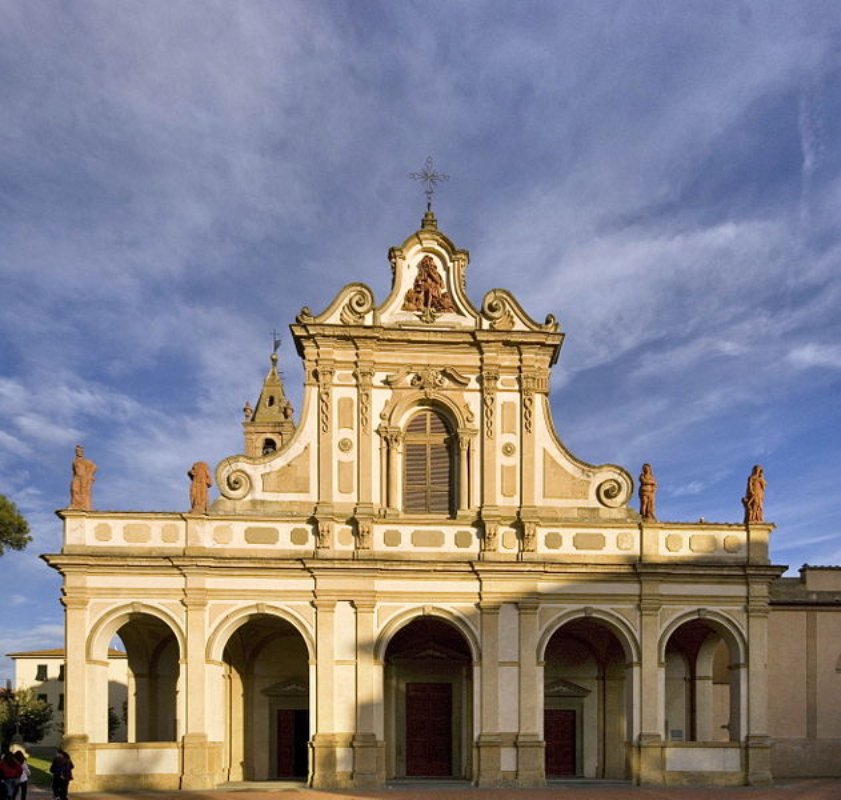 account_balanceMuseums
The Museum of Sacred Art of Saint Verdiana
A highlight of the collection is a Madonna and Child attributed to Giotto
Next to the Sanctuary of Saint Verdiana, the Museum of Sacred Art gathers in a single collection works of art that used to be in the church's of the surrounding area. A few of the paintings conserved in the collection are of particular importance: the Madonna and Child attributed to Giotto (a fragment of a polyptych); a Maestà attributed to Taddeo Gaddi; and other panel paintings by Jacopo Casentino, Neri di Bicci, Jacopo Franchi, Francesco Granacci, Vasari and others. Works on canvas include paintings by Veracini, Gamberucci, Boldrini, and other minor artists of the 17th and 18th centuries.
The collection is rounded out by illuminated manuscripts from the 13th - 18th centuries, crosses, goblets, candle sticks, reliquaries, and a series of textiles from the 15th to 18th centuries. A group of wood sculptures representing the Annunciation by Mariano d'Agnolo Romanelli, and a marble sculpture of the Madonna and Child from the 16th century are both worth noticing.
Piazza S. Verdiana, Castelfiorentino
Ph: 0571 64096
Entrance fee: € 3,00
Hours: Saturdays, 4pm-7pm; Holidays, 10am-12noon and 4pm-7pm; Closed Mon-Fri. Visits can also be arranged by request with a reservation.
Source: Florence APT
Castelfiorentino
Situated between the Valle dell'Arno and the Valle dell'Elsa
Like many other small Tuscan towns, Castelfiorentino came into being as a result of trade and pilgrims who were travelling through the area from northern Europe to Rome on the Via Francigena pilgrims' route. The town was originally called 'Castelvecchio' (Old Castle) as the town grew on the site of and ancient Roman castle called Timignano. ...
Morekeyboard_backspace