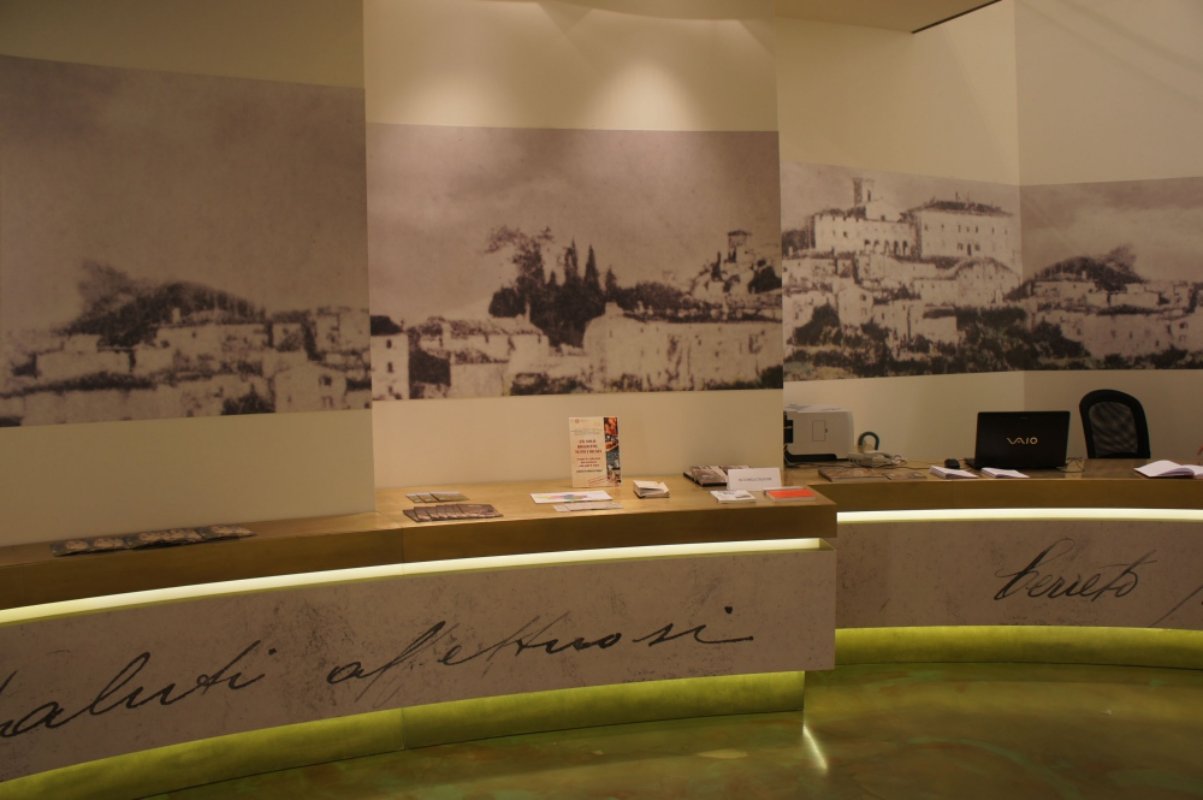 account_balanceMuseums
The MuMeLoc of Cerreto Guidi
The Museum of Local Memory (MuMeLoc) tells history of the area
This museum does not preserve objects, but
stories, voices, images using multimedia technology
to show the traces left from the past in the landscape and in the memories of its inhabitants.
These traces make this corner of the region so exceptional
and link it to the rest of the planet.
The Museum was born following years of research and initiatives linked to the
memory of the Padule di Fucecchio massacre on 23rd August 1944
, when some units of the German Army slaughtered 176 defenceless people, during their retreat. For a long time the memory of the massacre was only remembered by the collective memory: only towards the end of the last century did the
Cerreto Guidi
Town Council commission undertake
a systematic collection of accounts
, leading to the publication of the book "Popolo se m'ascolti…Per le vittime dell'eccidio del Padule di Fucecchio".
Information and a rich collection of written and audiovisual material
: documents, images, interviews about the war and the immediate post-war period led to the museum, aimed at
promoting the territory and its rich past.
The MuMeLoc not only has an permanent exhibition itinerary, but also a multimedia archive, teaching laboratory and observatory, as well as a 70-seat conference hall made available to associations and organisations. For information, see
www.mumeloc.it
.
Cerreto Guidi
Historic homes nestled between vineyards and olive groves among the beautiful Montalbano panorama
Cerreto Guidi, a hilly area situated between the Montalbano and Arno, owes its name to the Counts Guidi, an ancient feudal family who built a castle not far from the route Francigena, known as the road of pilgrims and merchants. ...
Morekeyboard_backspace
You might also be interested in