location_cityArchitecture
The Medieval walls of Pisa
The walls were intended to protect the cathedral and baptistery from assault
Pisa walls are the oldest city walls in Italy to be almost completely intact. Construction began with the first lot in 1155 in the area corresponding to the present-day Field of Miracles. The seventh and last lot, begun in 1161, connected the west side of the city, from the Portello to the Torre dell''Arno. The site was not chosen at random, since the ramparts were meant to protect the cathedral and future baptistery and to defend the most vulnerable point in military terms, i.e. the bridge on the Auser to the north-west of the city.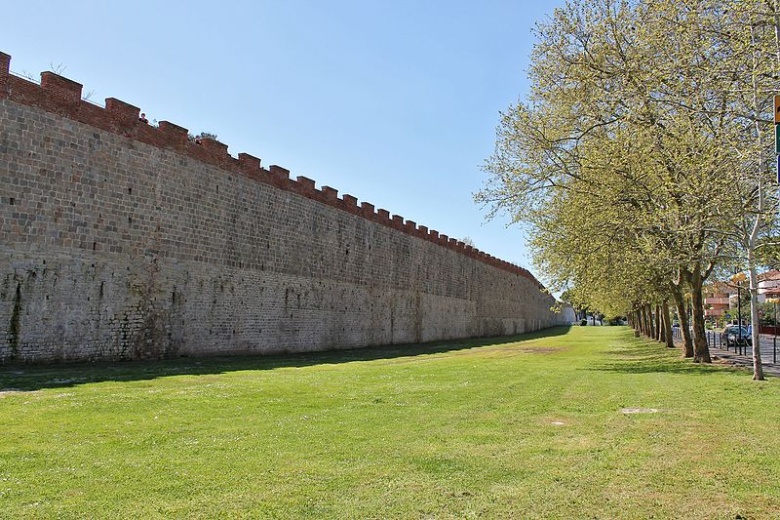 Other parts of Pisa were protected by natural barriers such as the Auser itself and the marshes surrounding the city. In this area the wall is different in terms of both design and materials. A vertical construction method was adopted instead of using a longitudinal pattern involving the superimposition of horizontal layers.The stone used was ''panchina'', a sort of tufa stone. There is no continuity between the structure of the wall and that of the towers. After years of work and revalorization now it is possible to walk on these suggestive walls but still only in prefixed days, waiting to be permanently open to the public. It is a path long three km and during the way one can see towers and ramparts, and walking over the four main access door to the city: Porta Nuova in Field of Miracles, Porta a Lucca, Porta San Zeno and Porta Calcesana.
Pisa
Experience the city of miracles, packed with maritime history and traditions
Pisa and its Piazza dei Miracoli have always been a fundamental stop on any trip to Tuscany. Despite the overwhelming presence of tourists from all over the world, who sometimes seem to have arrived here for the sole purpose of pretending to hold up the Leaning Tower – this sacred place still emits a timeless, evocative and powerful beauty. ...
Morekeyboard_backspace
You might also be interested in