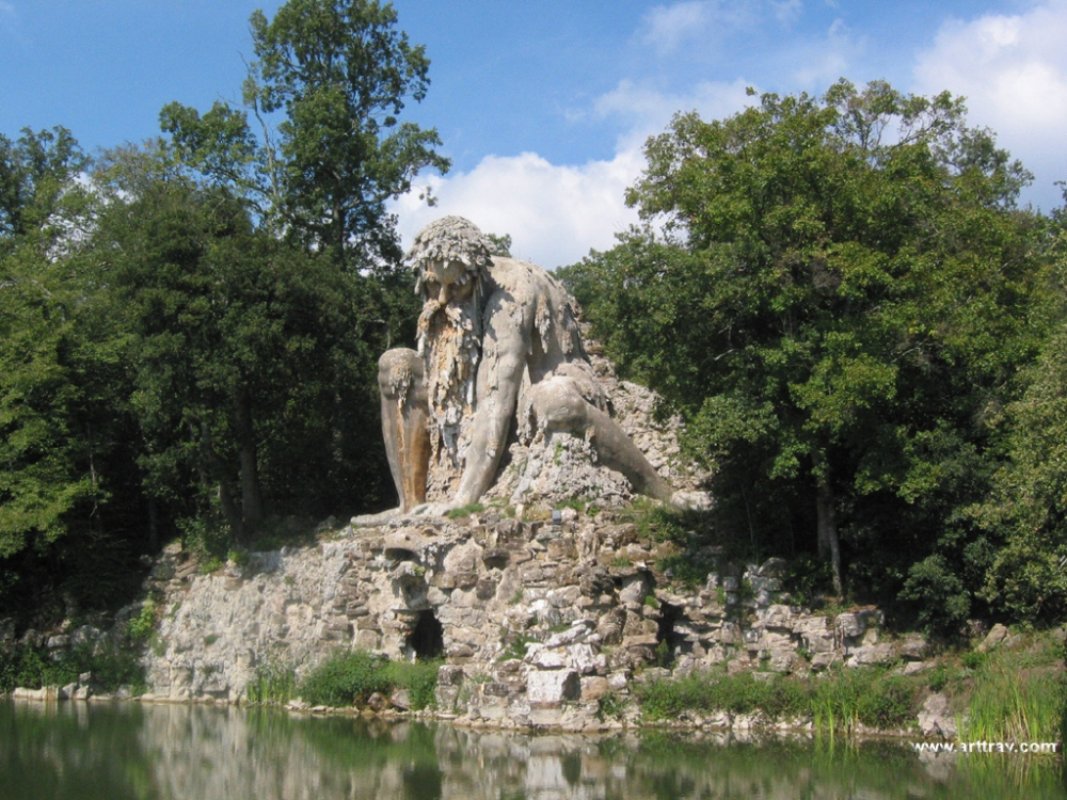 natureNaturalistic attractions
The Medici park of Pratolino
Medici estate, home to Giambologna's colossal statue
The estate in Pratolino was bought in 1568 by Grand Duke Francesco I de' Medici, who entrusted Buontalenti with the task of transforming it into a villa. Left in ruins by Ferdinand III and Leopold II of Lorraine, the villa was demolished and the park landscaped into an English-style garden. Sometime later, the estate was bought by Prince Paolo Demidoff, who, in 1872, had the pages' quarters turned into the existing villa. On August 4, 1981, the complex was bought by the Province of Florence for public use.
The park is magnificent, with traces of artificial caves and fountains. Of the original Renaissance structure what is left today is the colossal statue-fountain of the Apennine by Giambologna with the adjacent lake, the statue of the Mugnone and the hexagonal chapel designed by Buontalenti, with its lead-laminated cupola supported by 14 stone columns. Dirt roads, paths and tracks run for kilometres and kilometres through the park's breath-taking natural surroundings.
Free entrance

Contact information:
Tel. +39 055 4080741 - 055 409427 (park reception)
Tel. +39 055 4080734-777 (offices)
parcomediceodipratolino@provincia.fi.it
http://www.provincia.fi.it/pratolino.htm
Vaglia
This town was founded at the beginning of the XIV century with the name of Castel s. Barnaba, known as "la Scarperia"
Until the XIV century Vaglia was governed by the bishop and then passed under the jurisdiction of the Town Council of Florence. After a long period of alternating events, starting in the XVIII century with the rebirth of the Grand Duchy of Tuscany, Vaglia had a flourishing period thanks also to the building of the Regia Postale Bolognese, the road substituting the old road that passed through ...
Morekeyboard_backspace