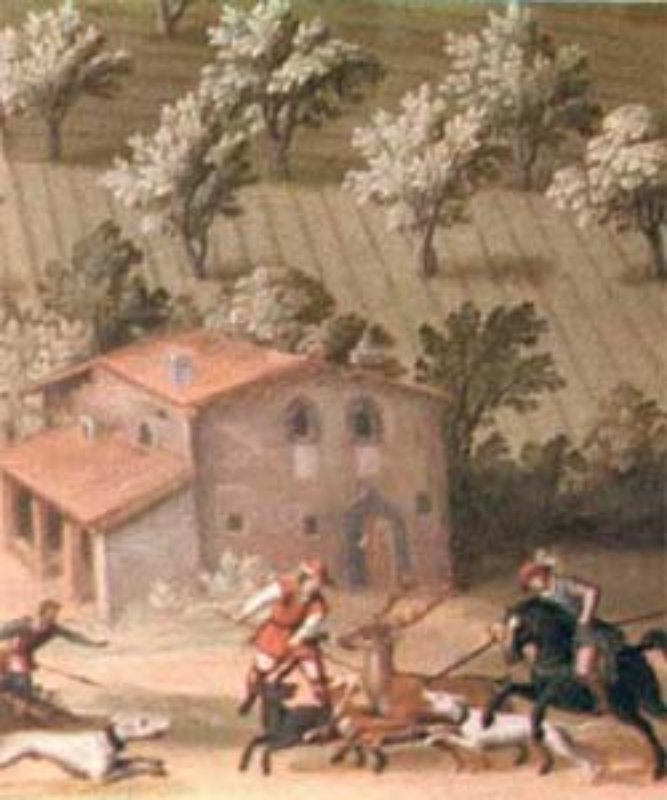 natureNaturalistic attractions
The Medici Hunting Reserve
Visiting Montalbano
In 1626, the Medici built the 'Barco Reale', a hunting reserve surrounded by a 50-km wall in the Montalbano area. Their intent was to preserve wild boar, hare, partridge, pheasant and other types of wild game. They also used the reserve as a base for replenishing the area with game for the Grand Duke's hunts. The Medici family safeguarded the area's hardwood forests, which included oak, chestnut, mulberry, pine, elm, walnut and cypress. They also protected its widespread shrubbery (juniper, myrtle, etc.)
In the early seventeenth century, hunting saw a decline and the hunting reserve was slowly abandoned and lost, as the property passed into the hands of the Lorraine Dynasty (1736). During that period, management of area's farms was given over to tenants who represented the owners' interests rather than those of the farmers. After the mid eighteenth century, the decline of the timber trade and the work needed to rebuild the reserve's walls and reclaim its landscape, resulted in a period of inactivity. It was only after Pietro Leopoldo's ascent to the throne (1765), that decisive measures were taken regarding the 'Barco Reale'. Due to the high cost of maintenance and management, the reserve was dismantled and the area was dedicated to alternative uses.
The Wall
The reserve's wall stretches for just over 50 km and it originally formed the reserve's boundaries. Currently, about 30 kilometers remain in tact, various states of conservation. This irregular wall is made of alternative segments of sandstone and large sandstone boulders, combined with lime. It is often interrupted by gates; while the gates are no longer in tact, visitor can still see their lock and special hinges. This unique historical wall is a part of the area's heritage that must be both safeguarded and enhanced.
Source: Consortium of the Municipalities of the Montalbano Area
Carmignano
Nestled in the Montalbano hills
The City of Carmignano, with its 40 square kilometres of territory, begins at the confluence of Arno and Ombrone Pistoiese rivers, extends on the hills of the north slope of Montalbano. Today it is one of the most famous areas in Tuscany where we find the production of D.O.C.G. wine and olive oil. ...
Morekeyboard_backspace
You might also be interested in