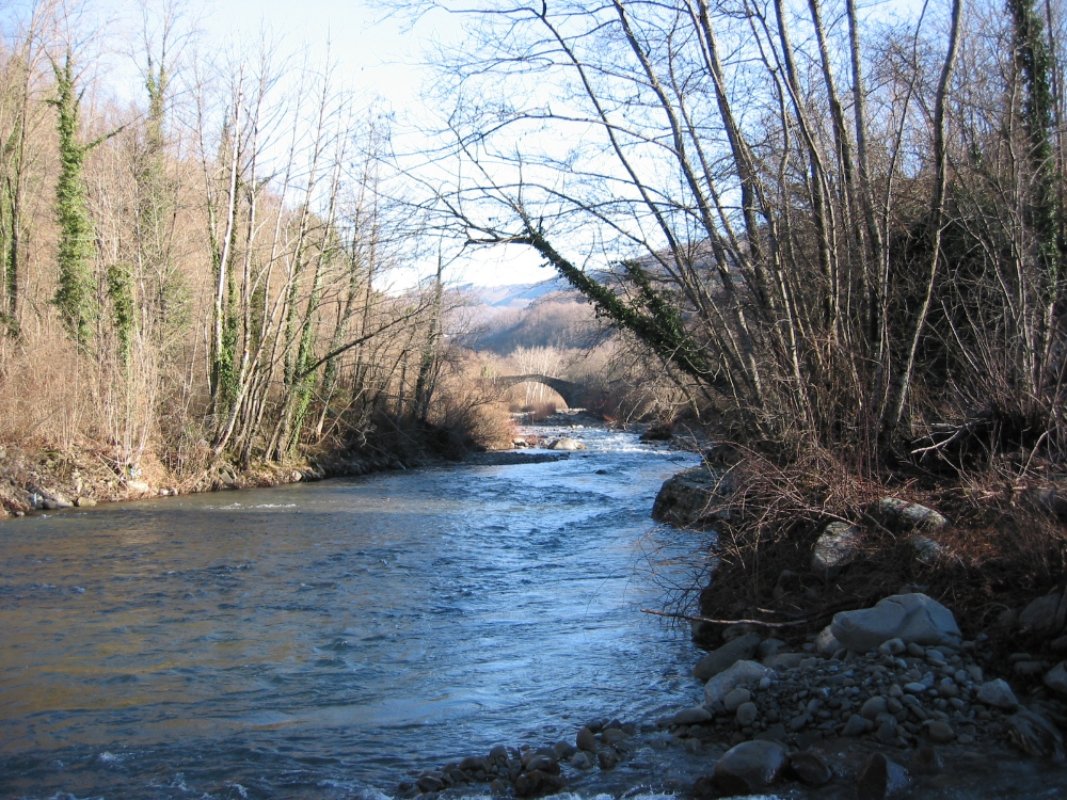 natureNaturalistic attractions
The Lima River and its architecture
Sports, electric power stations and fishing
The Lima River begins in Tuscany, precisely in the Pistoia Apennines, and after 40 km it merges with the Serchio River. The Lima River travels quickly down the Apennines, creating waterfalls and rapids, well liked by rafters who can admire the surrounding landscape and panorama while riding the rapids. Embarkation is located at the suspended bridge in Mammiano, in the province of Pistoia. Another embarkation point is situated at the Casabasciana bridge, where the nearby electric power station guarantees big rapids. Those who practice this sport follow the river until it reaches the Serraglio Bridge. Here, the siphon spillway at the Cocciglia strait renders this section of the waterway much too dangerous, even for expert rafters.

Along its waterway, the river is divided into three Enel barricades, each with different characteristics. The first and last section have very low water levels, while the section that runs from Limestre to the Giardinetto dam has high water levels and is perfect for fishing. There are many native fish in these waters, especially trout and salmon. The architecture of the electrical power stations should not be ignored. The buildings have a modern and eclectic style, each boasting different contexts and colors. The building project was managed by engineer Angelo Omodeo, who built these edifices in 1912, 1914 and 1927. The building constructed in 1927 was partially destroyed in WWII, but was later re-built.

Collodi
A town rich in history and beauty
Collodi, like all towns which are in a strategic geographical position, has had a very troubled history. The town's history has been marked by events revolving around the Garzoni family. They were part of the Ghibelline family, and therefore historic enemies of the Florentine Guelfs. ...
Morekeyboard_backspace
You might also be interested in