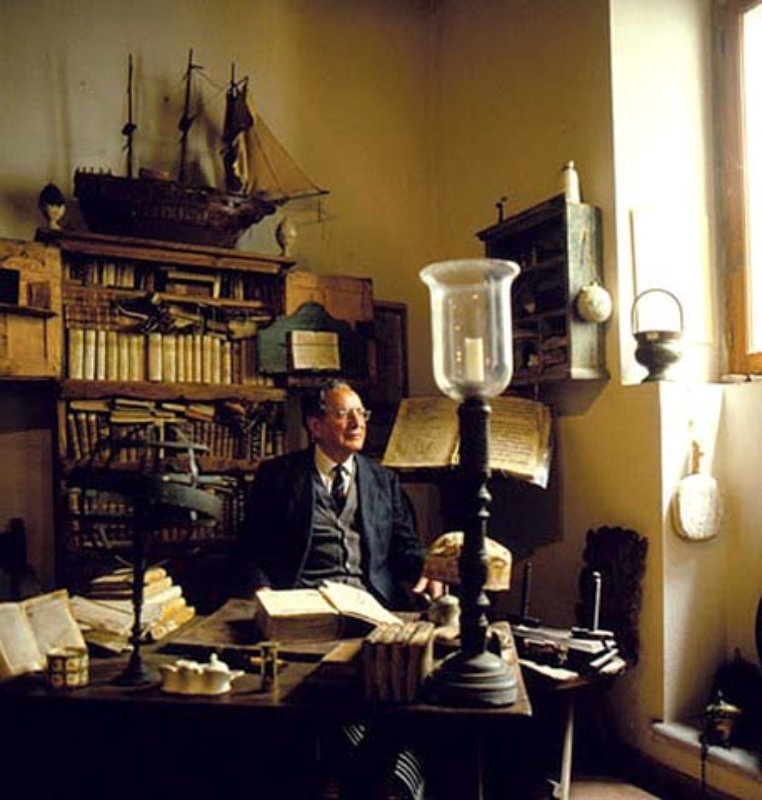 account_balanceMuseums
The Ivan Bruschi Foundation and the House-Museum of Ivan Bruschi
Foundation for the diffusion of art appreciation and antiquarian culture
The last wish of Ivan Bruschi- the internationally famous antique collector of Arezzo, creator and leading force of the Arezzo Antique Fair - was to establish a foundation with the aim of spreading a love for art and antique culture. Today the Fair is a reality thanks both to the precious collection left by Bruschi and the administration of the Banca Etruria. The objective of the Ivan Bruschi Foundation is to become an exemplary point of reference in a sector of great cultural and economic importance for the city of Arezzo.


For this reason, the Foundation endeavours to develop an efficient relationship with the great historical collectioning, diffuse restoration techniques, study and research antique fortunes and the minor arts which are very important in the Tuscan tradition. The foundation intends to realise this objective through the collaboration of institutions and research bodies of the highest international calibre. In this context itself, the work in evaluating and increasing the collections which belongs to the Foundation, wants to remain faithful to the original idea which Bruschi carried forward throughout his life.


There are two poles to this project. The first one is the House-Museum of Ivan Bruschi in front of the medioeval Pieve,defined as a "place of marvels", where the cultural and aesthetic concepts of Bruschi gave the environment a strong fascination. This is also due to the great value of the collections exposed which have now been restored and catalogued after a complex study carried out by the Scuola Normale Superiore of Pisa.


The second one is the Gallery in Piazza San Francesco which hosts selected stalls during the monthly Antiques Fair. Here, next to Piero della Francesca's afrescos, you can see the ancient facade of Bruschi's former shop. This is where the Antiques Fair as well as the many initiatives concerning this subject for its promotion originated from.
Address: Corso Italia, 14 - 52100 - Arezzo
Phone: 0575/354126
Hours: Tues-Sun; 10am-1pm and 3pm-7pm
Email: casamuseobruschi@gmail.com
http://www.fondazionebruschi.com
Source: Ivan Bruschi Foundation
Arezzo
The centuries-old city of Vasari and Piero della Francesca
Not everyone knows that Arezzo is an ancient city, older than Alexandria in Egypt! To discover Arezzo you need to have a smattering of understanding about its past. Arezzo was one of the main Etruscan city-states. ...
Morekeyboard_backspace
You might also be interested in