account_balanceMuseums
The Horne Museum
Herbert Percy Horne (1844-1916) was an important art trader and promoter of culture
The museum houses the collection built up by Herbert Percy Horne, a collector and scholar of English origin who settled in Florence at the end of the 19th century. He furnished a small 15th-century palace with objects dating chiefly to the 14th–16th centuries. The collection includes fine paintings and sculptures (from Giotto to Simone Martini and from Masaccio to Giambologna), ceramics, jewellery and houseware, furniture, seals and fabrics, which recreate the atmosphere and appearance of a Renaissance dwelling.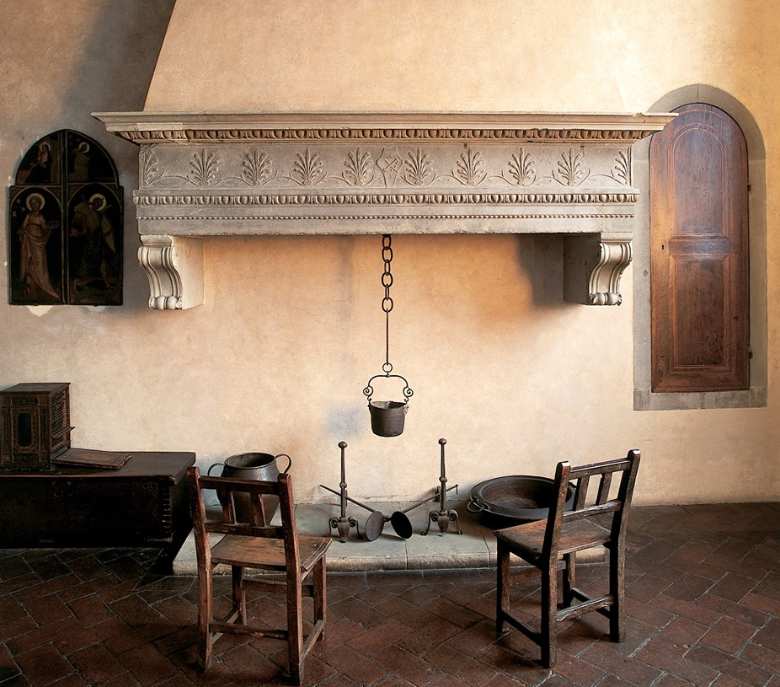 One of the most important artorks is a painting by Giotto. It depicts Saint Stephen, shown from his waist up, was one of the lateral compartments of the polyptych. It was sold at a London auction to the expert English art collector Horne in the early 1900s. Along with the other precious works in the collection of the Museo della Fondazione Horne, this painting has been on display since 1920 in the late 15th-century building attributed to Cronaca. It was Horne himself who recognized the painting as an authentic Giotto, even though scholars confirmed this only years later.
It is also relevant because it shows the influence of the Sienese school as well as some stylistic traits used by Simone Martini, evidenced by the golf leafed damasque pattern and the richness of the missal in the hands of the saint. It was likely created in the same period as the Bardi Chapel: the mid-1320s.
Florence
A stunning city where you will lose yourself in the art, history, fashion and traditions of Tuscany
No one plans a visit to Tuscany without planning a visit to Florence: the city of the lily is a treasure trove of artistic treasures and the centre of a fervent vitality. Aside from its exceptional heritage of art, bearing witness to its centuries of civilisation, Florence can be enjoyed in so many ways: promenading along the enchanting riverbanks at sunset, entering the bohemian alleys of ...
Morekeyboard_backspace